The 2019 Ford F-150 Raptor is getting an update for the new model year, sticking with the go-anywhere-fast mantra but upgrading the shocks, tech, and cabin. Hardly shy and retiring already, the V6 EcoBoost powered performance pickup has carved out a niche for itself among those who prize truck utility with 450 horsepower.
For 2019, that horsepower is going to be even more useful, Ford promises. The big change is to the suspension, with the introduction of exclusive FOX Racing Shox with a new Live Valve technology. A collaboration between the Raptor team and FOX, it keeps the 13-inch front suspension travel and 13.9-inch rear travel, but adds a new adjustable damping system.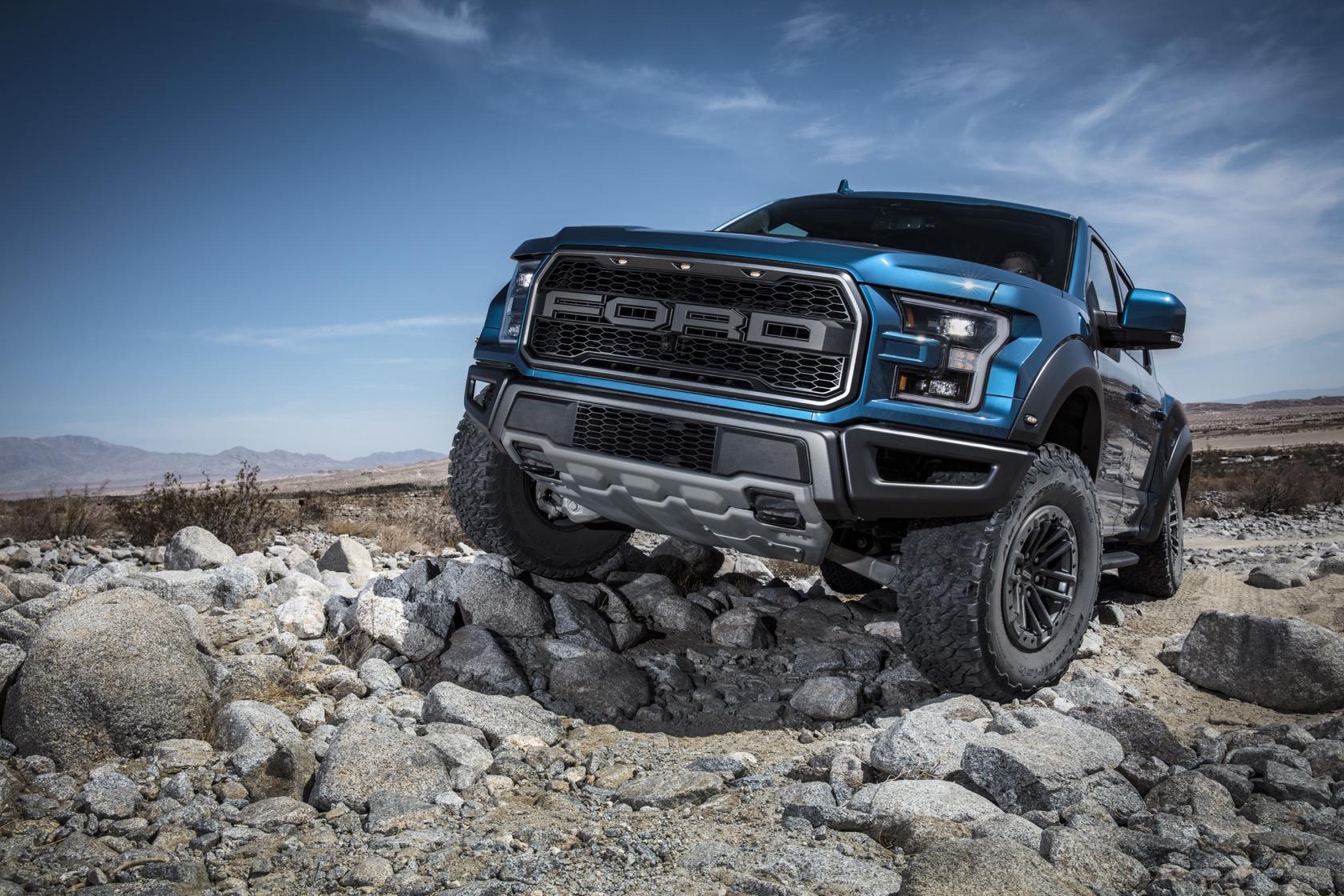 The 2018 truck used variable damping that was based on wheel travel. The 2019 Raptor, however, uses sensors in the suspension and the body to adapt the compression rates being used in real-time, depending on the terrain being crossed. That, Ford says, pays dividends in handling and comfort, and also helps avoid bottoming out in more aggressive off-road conditions.
Considering one of the F-150 Raptor's party tricks is taking off over sand dunes, it makes for a fairly unusual set of programming. "Not many trucks need sensors to detect when you are midair," Hermann Salenbauch, global director of Ford Performance vehicle programs, points out. "Raptor sets the dampers to full stiffness to help smooth shock performance as the truck lands."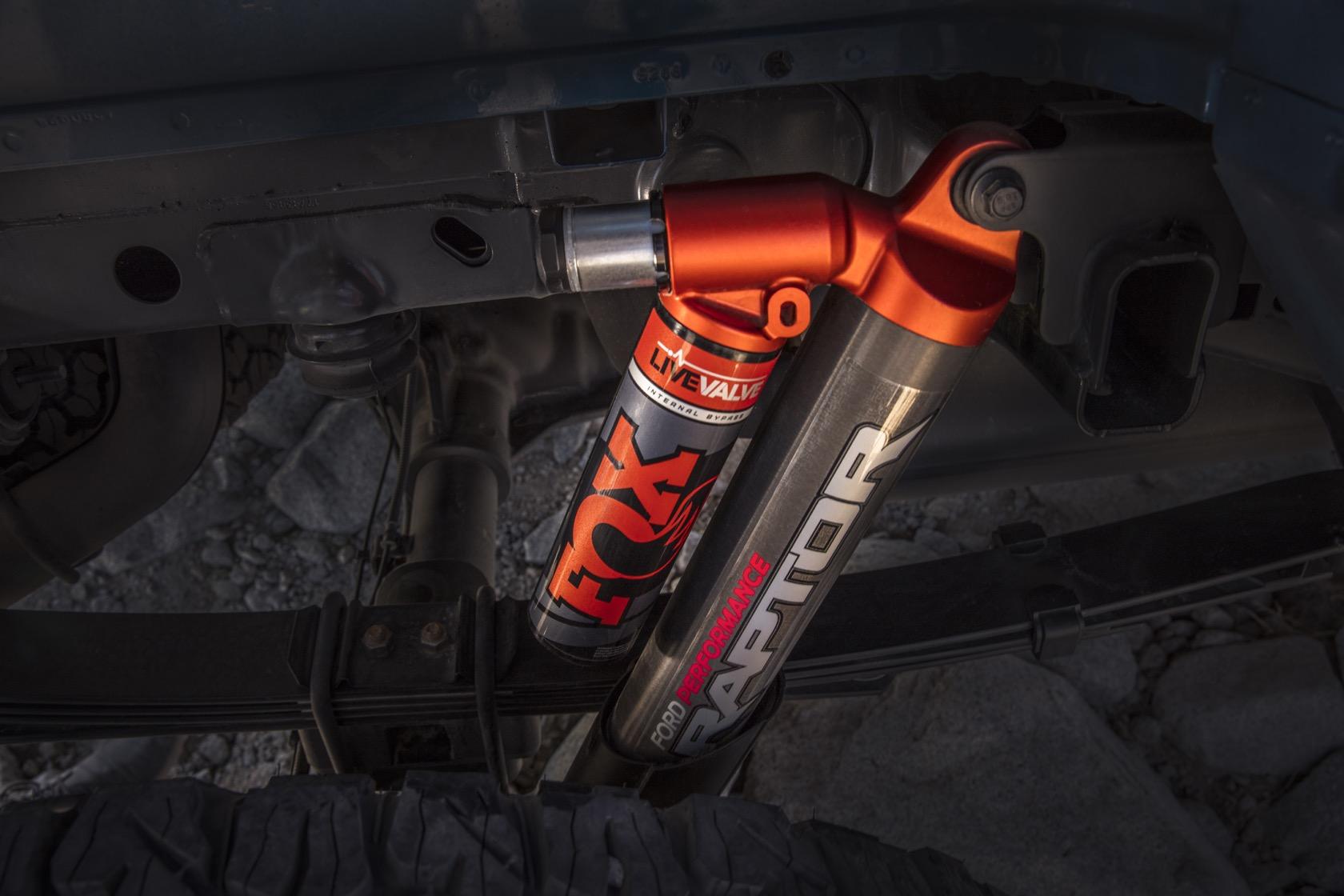 Even if you're not airborne, there are improvements too. A new Trail Control system is effectively cruise control for low-speed, off-road conditions. Set to between 1 mph and 20 mph, depending on driveline position, it automatically controls the power and braking to each individual wheel, leaving the driver to focus solely on steering.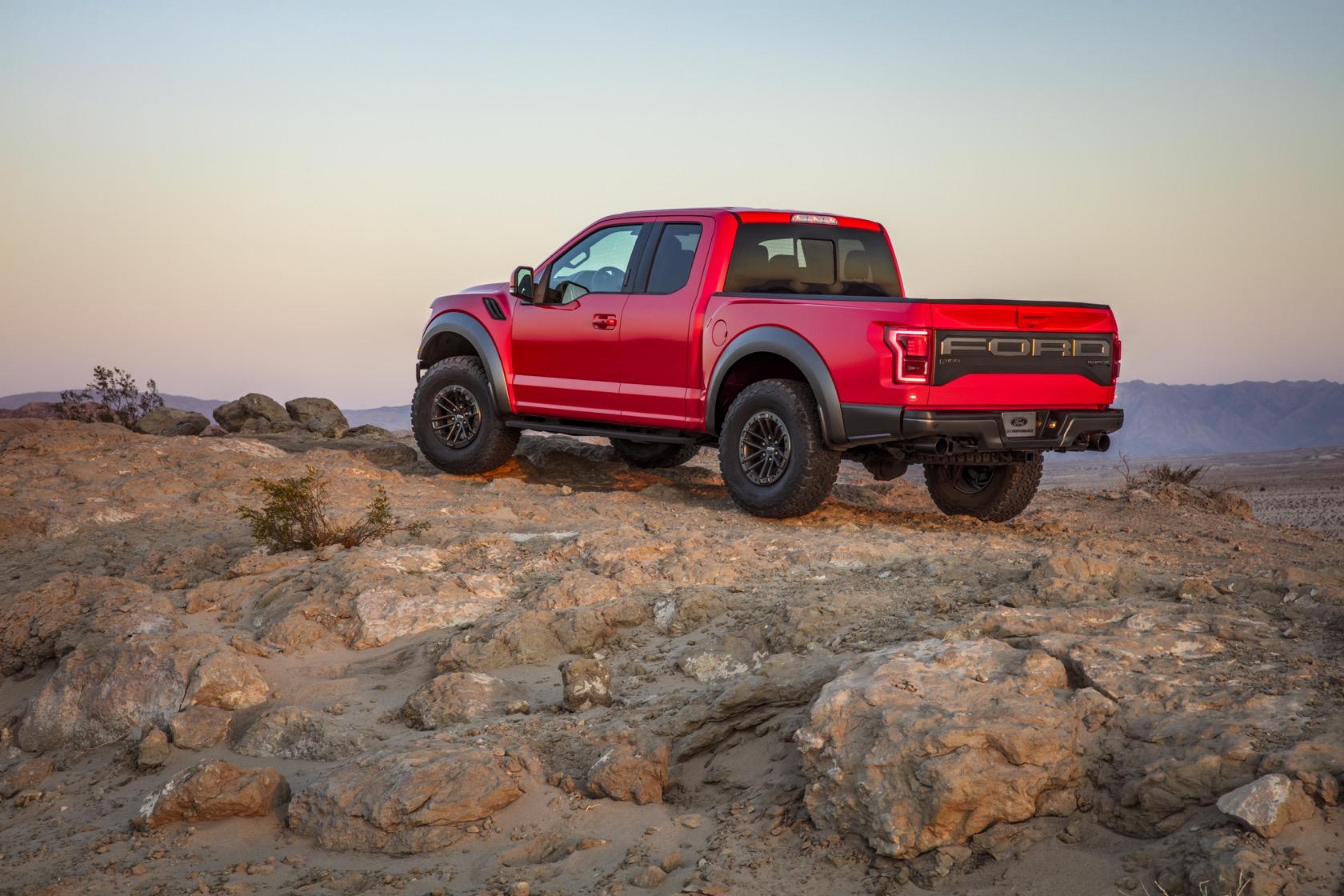 As for style, on the outside there are new colors for the 2019 model year, including Ford Performance Blue, Velocity Blue, and Agate Black. The rear gets a new appliqué too, and there are optional headlock-capable wheels with a new design. As before, you get a beefier body-kit than the regular F-150, and Raptor buyers can choose between the SuperCab or the SuperCrew body style, each with a 5.5 foot box.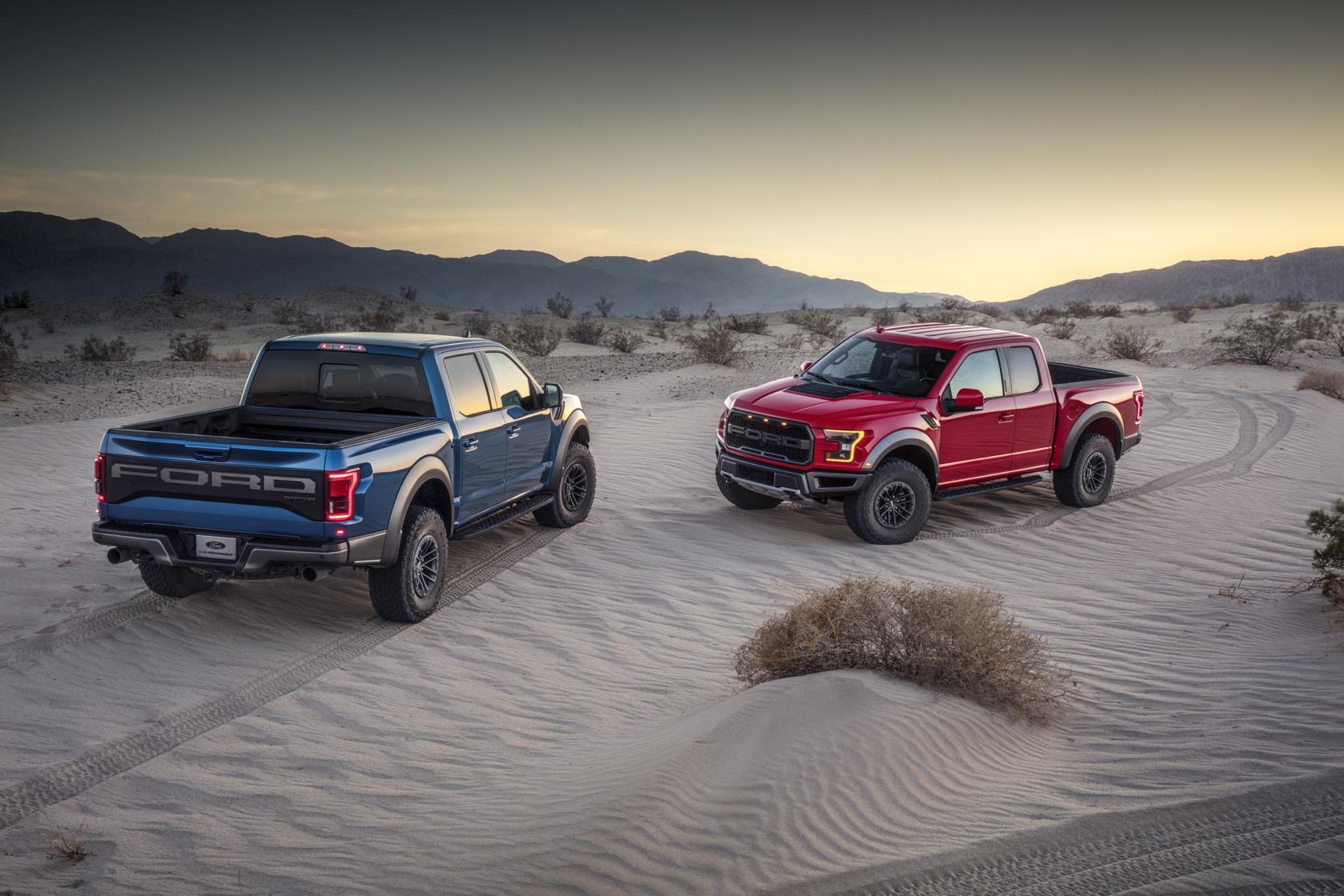 Inside, there are new Recaro sport seats, with extra bolstering in the seat back and cushion. Optionally, you can have them finished with blue Alcantara inserts and matching accent stitching, borrowing the style from the Ford GT supercar. A very different vehicle, yes, but equally crazy in its own special way.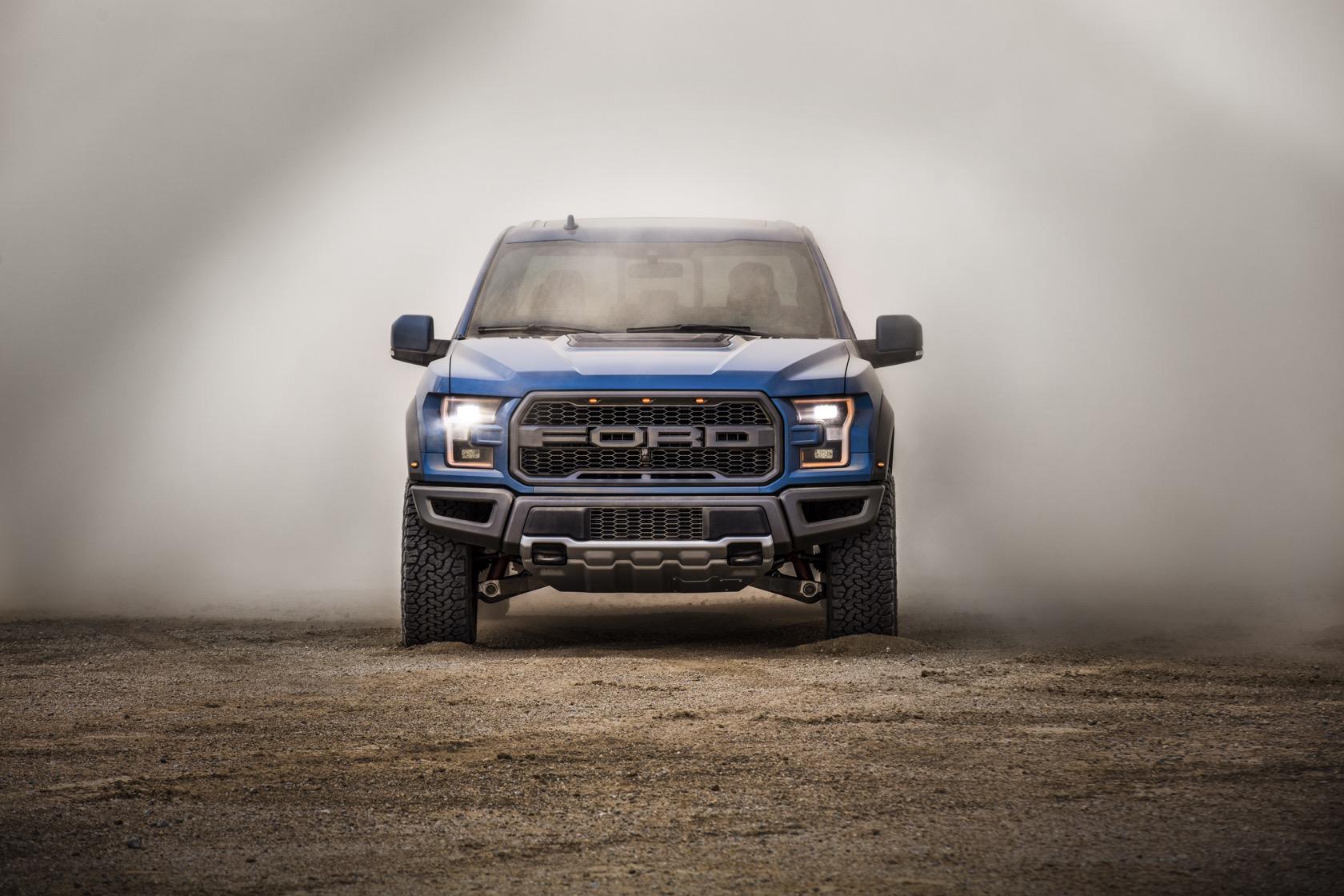 Ford says the new 2019 F-150 Raptor will go on sale in late 2018, with pricing to be confirmed closer to that point. By way of example, though, the current 2018 Raptor starts at just over $50k. As with the existing pickup, Ford will build the 2019 model at its Dearborn Truck Plant.