FCA pegs reinvention on electrification: 10 new BEVs by 2022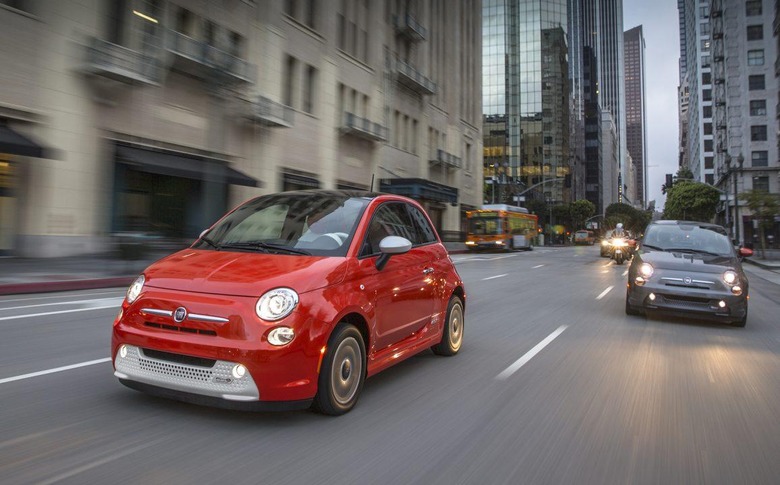 Fiat Chrysler Automobiles may have inked a deal on autonomous cars with Waymo, but it's looking to electrification and a Tesla Roadster-rivaling Maserati halo car to coax profit out of a predicted tough few years ahead. The automaker plans ten new fully battery-electric vehicles, six of which will be spread across its Fiat and Maserati brands, and four in its China joint venture, launching by 2022.
In the Maserati line-up, there'll be battery-electric versions of the new Levante crossover and the new Quattroporte luxury sedan. Arguably more interesting, though, will be the new Maserati Alfieri, the automaker's upcoming luxury sports two-door. Four versions of that are expected to be on offer.
The regular Alfieri will get a gas engine, and come in coupe and cabriolet form. However there'll also be a battery-electric version of both variants, too. All four of the BEVs will use a new, 3-motor all-wheel drive powertrain with torque vectoring and an 800V battery. They'll have over 50-percent more power, Maserati promises, and both extended range and quick charging support.
In the case of the Alfieri EV specifically, Maserati is suggesting a top speed in excess of 186 mph, and 0-62 mph coming in around two seconds. It'll weigh about 386 pounds more than the gas engine version, and use active aerodynamics and full active torque vectoring, pushing power to whichever wheel has the greatest traction.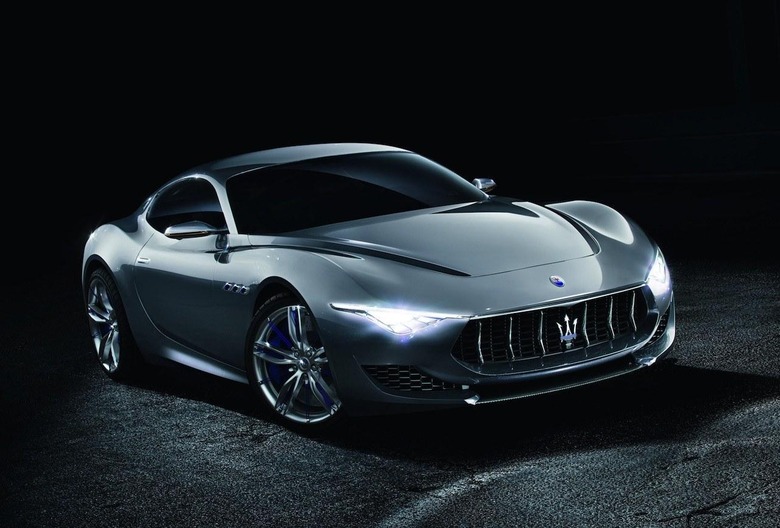 Maserati is also looking to plug-in hybrids to keep its edge. The all-new Quattroporte and Levante will both come in plug-in hybrid form, and be joined by an all-new midsize SUV. Yet to be named, it's expected to slot in underneath the Levante in size and eventually account for 26-percent of the automaker's sales by 2022.
For Fiat, meanwhile, it'll be two much smaller – and more affordable – electric cars. There'll be a new Fiat 500 BEV, hopefully improving on range and power from the existing 500e. That manages only 84 miles on a full charge, despite premium pricing.
Then there'll be the Fiat 500 Giardiniera. That'll resurrect another old name from the automaker's back-catalog, a station wagon version of the classic 500. Fiat offered the car between 1960 and 1975, further distinguishing it from rival small wagons with its rear suicide doors.
The new 500 Giardiniera BEV is likely to be a more practical wagon version of the new 500e, therefore. That will presumably add more space for batteries, hopefully extending range even further, not to mention improve on practicality.
For FCA, this embracing of electrification has some solid financial justification behind it. "Vehicles with high voltage electrification [are] profitable," the automaker pointed out today, "with pricing recovery on average of ~60-percent of incremental costs." It'll spend around $54bn between 2018 and 2022 on product renewals, infrastructure, and more, with approximately 20-percent of that expected to go on electrification alone.