Now Qualcomm has a VR headset too, and it's smarter in a key way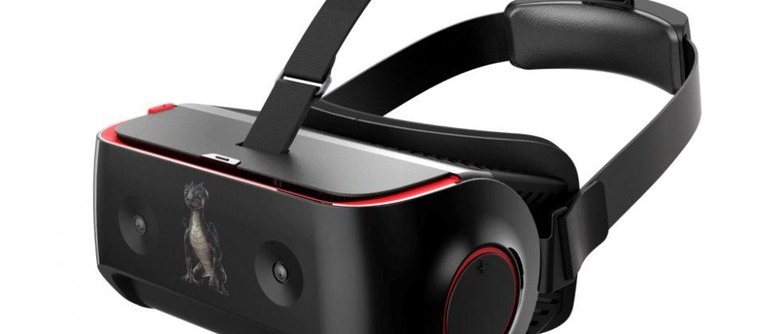 Qualcomm always had virtual reality in mind for its Snapdragon 820, and now the chipmaker has revealed just what you can do with that, in the shape of a standalone VR headset. The Qualcomm Snapdragon VR820, announced at IFA 2016 today, pairs – unsurprisingly – the 820 chip with a bevy of sensors and a pair of AMOLED screens for untethered roaming through games and virtual experiences.
There's no shortage of sensors and other technology packed into the black and red headset. Qualcomm has used two 1440 x 1440, 70 Hz panels – one for each eye – and there are dual front-facing cameras and four microphones with Fluence HD active noise cancellation.
A gyroscope, accelerometer, and magnetometer are all onboard, and the Snapdragon VR820 supports 6 degree of freedom monocular motion tracking at 800 Hz.
Since the headset runs Android, and the Snapdragon 820 has native Google Tango support, that means all the indoor tracking abilities we've seen from Project Tango devices should be possible on Qualcomm's headset too.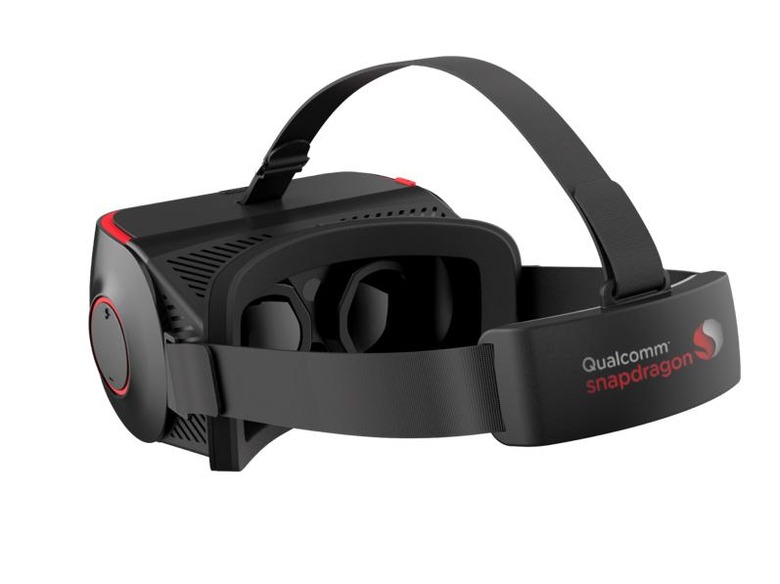 There's 3D surround sound, too, along with stereo, binaural positional audio powered by Qualcomm's Aqstic system, and the cameras can do hand-tracking for gesture control and interacting with virtual objects. That's a key aspect of rival Intel's Project Alloy, another all-in-one, untethered VR wearable though one which is powered by Intel's own silicon.
Interestingly – and still relatively rare in the VR space – Qualcomm has also included eye-tracking support in the headset.
Why might eye-tracking be a strong differentiator? It allows the Snapdragon VR820 to take advantage of foveated rendering, which effectively monitors where the wearer's eyes are looking within each scene and focuses the Adreno 530 GPU's effort on that section.
So, rather than the power-intensive process of rendering at high quality the entire VR experience, even though most of it isn't being looked at, only the portion getting the user's attention is produced at the highest resolution.
The periphery, meanwhile, is lower quality but, due to the nature of our eyes, that difference isn't noticeable. Kickstarter success FOVE is doing something similar, and proved enticing enough that Samsung subsequently invested in the startup.
While FOVE is targeting mainstream customers, Qualcomm is pitching the Snapdragon VR820 as a reference design, both for developers looking to get to grips with the Snapdragon VR SDK, and for manufacturers wanting to get started in headsets themselves.
Pricing is yet to be confirmed, but Qualcomm says deliveries of the Snapdragon VR820 should start in Q4 this year. Commercial products using the design are expected "shortly thereafter" it's claimed.