Qualcomm Snapdragon 805: Hands-on and benchmarked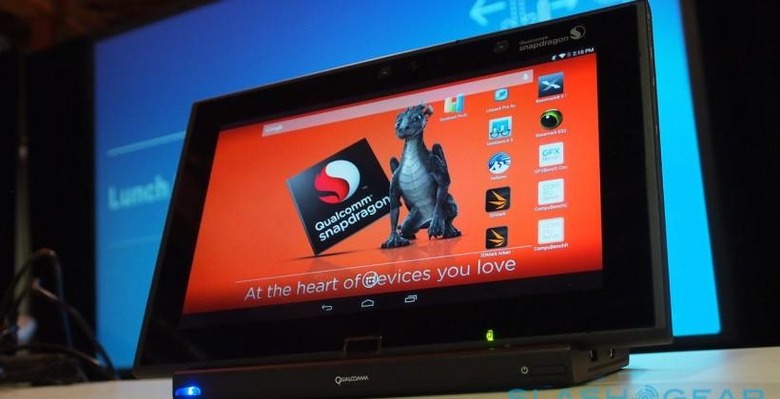 Qualcomm is readying the Snapdragon 805, and with new processors – and the superlatives to go along with them – proliferating, it's trying to address the question of whether the new chip is the "Next Big Thing" or not. I caught up with Qualcomm to find out what makes the Snapdragon 805 special, to run some early benchmarks ahead of the first commercial devices arriving later in the year, and to see if its advances in 4K, CPU/GPU performance, camera tech, and more add up to a chip worth having.
Qualcomm is pushing Ultra HD as the key marketing theme for the Snapdragon 805, dubbing the SoC as the first "end to end" 4K chip.
"Our belief is that the 4K transition will be driven by mobile," Qualcomm VP of marketing Tim McDonough predicted. "[Mobile] is inexpensive, it's very affordable. Mobile is one of the industries where the design cycles are very fast – the OEMs move remarkably fast – and consumers are fast. The TV cycle is 7-10 years – you buy a new one when the old one makes – but in the mobile space, people are dying for the next phone."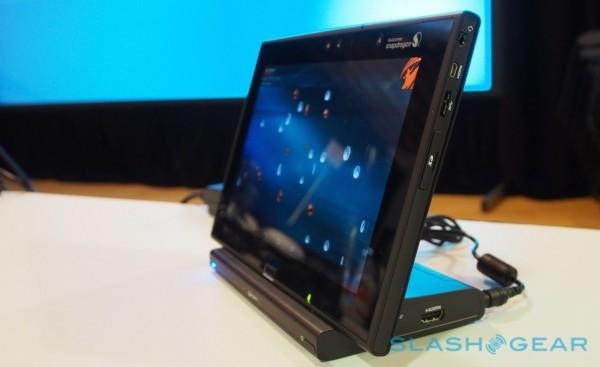 By 2017, so the research goes, more than one billion smartphones will have 8MP+ cameras – capable of 4K resolution – while simultaneously phone and tablet displays will continue to approach 4K output resolution too. Video is the obvious route for that, but there's also the potential for more useful workspaces in fitting more information into the same physical screen-sized, not to mention console-level gaming.
Wading into that comes the Snapdragon 805. In some ways it's a stopgap chip, coming on the heels of the Snapdragon 801 but ahead of the Snapdragon 810 due in early 2015. Qualcomm doesn't expect every OEM to jump on the 805 (8084), figuring some will opt to wait it out until the 810 (8994), but there are some clear benefits to be found if they do.
So, there's now the Krait 450 CPU running at up to 2.7GHz, support for up to 8GB of memory, USB 3.0, the latest Quick Charge 2.0 (for up to 75-percent faster charging), and a new audio codec with Snapdragon Voice Activation, that can power down the processor but wake it instantly if the voice recognition spots keywords.
There's also the first mobile chip implementation of 2x 64-bit POP, for double the memory bandwidth of previous Snapdragon chips, at up to 25.63 GB/sec DDR. The big number might not mean much to users, but Qualcomm says that the system cuts power consumption as well as heat output, meaning there's less chance of thermal throttling kicking in and suddenly cutting down the maximum performance you're getting during intensive tasks like gaming.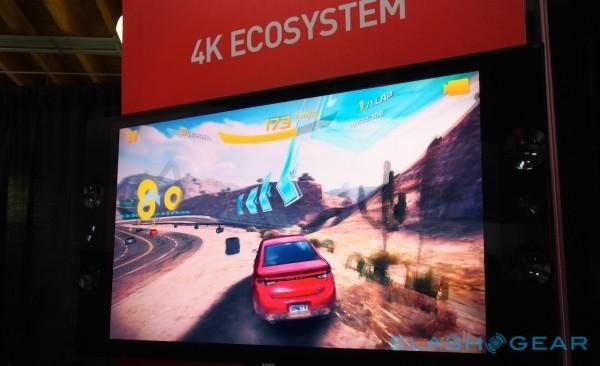 Qualcomm won't be building a modem into the Snapdragon 805, instead opting to pair it with the external 9x35 modem, the company's first to use the 20nm process. It has support for up to CAT 6 LTE 300Mbps, and can aggregate two 20MHz channels (with a single RF). It's a 4G LTE Advanced World Mode modem, too – supporting LTE FDD, LTE TDD, DC-HSPA+/DC-HSUPA/WCDMA, CDMA1x, EV-DO Rev.B, TD-SCDMA, and GSM/EDGE for networks around the world – and will work with the various different 20MHz channel aggregation approaches different carriers are adopting.
The rise of contextual awareness has meant more sensors in mobile devices, and the Snapdragon 805 has a sensor hub which Qualcomm accepts some manufacturers to take advantage of (others, the company says, will prefer to use their own alternative). That includes sensors for ambient light, humidity, temperature, voice, touch, multiple microphones, IR, gestures, touch-pressure, and the usual GPS/GLONASS and accelerometer, compass, and gyroscope.
Finally, there's hardware-level support for security, with secure boot for hardware and software, and certification for US government security standards. The Snapdragon 805 also ticks the boxes for StudioAccess 4K content security, which is used by Netflix, Hulu, Amazon, Google Play, and others.
That's important, since Qualcomm expects 4K and imaging to drive not only the Snapdragon 805, but the next generation of mobile processors as a whole. "Sure, your browser will run a little bit faster, that sort of thing," VP of product management Keith Kressin conceded, "but this is really about content."
At the heart of the new SoC's graphics is the Adreno 420 GPU, first of Qualcomm's Series 4 Adreno line, and the first with H.265 HEVC decoding. It can handle raw data from up to 55-megapixel sensors, with dual independent ISPs running at 1.2 Gigapixels per second, and driving 4K displays and UIs.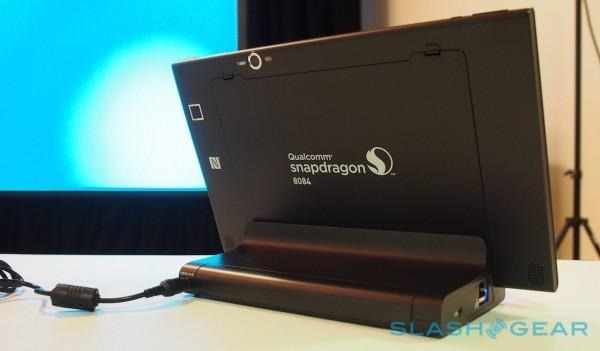 It's shaping up to be a vastly powerful graphics cruncher. The Snapdragon 805 can wield its twin ISPs for picture-in-picture and video-in-video, but it can also use them in more imaginative ways: capturing 4K/30 video as well as 16-megapixel burst stills at 15fps from the same sensor, perhaps, by dedicating an ISP to each task. If 4K isn't so important to you, there's the possibility of 1080p120 video capture; Qualcomm is encoding H.265 through DSP, since for the moment the 805 only decodes in hardware.
There's Hollywood Quality Video post-processing (HQV) – the ability to upscale Full HD to 4K – through a dedicated chip, halving power consumption in the process – and support for a 4k native 60fps display, not to mention outputting to external screens if you're lucky enough to have an Ultra HD TV or projector.
Where Snapdragon 800 used GPGPU (general purpose GPU) for accelerated object removal, the 805 can use it in video: creating panoramic videos from three separate camera feeds, perhaps. There's new support for OpenCL 1.2 Full Profile, OpenGL ES 3.1, and DirectX11 FL 11_2, for more intelligent dynamic hardware tessellation and geometry shaders, saving on memory and bandwidth.
In games, for instance, tessellation can save 360MB per second in sandwich, and 20MB of memory footprint, versus traditional polygon sprites. Power consumption can be trimmed as well, by running the physics engine on simpler polygons before the tessellation is added in later, or indeed opting to have less important, background sprites as simpler polygons while the front characters are more detailed.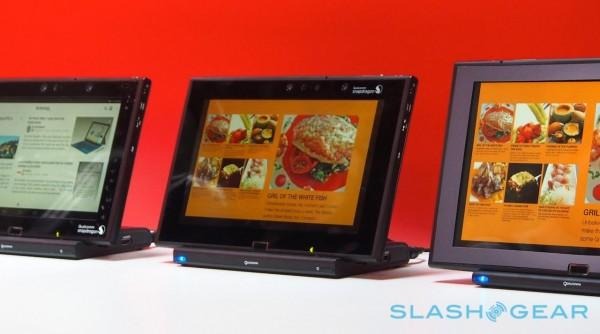 Developers will get to use things like Adaptive Scalable Texture Compression (ASTC) and FlexRender, with support for both rendering to a tiled surface, or direct rendering. Compared to the Adreno 320, the 420 more than triples the rate at which things like occluded pixels – the pixels that are blocked by other objects on-screen – are excluded.
At the same graphics workload, the Snapdragon 805 should use up to 20-percent less power than the Snapdragon 800, and up to 40-percent higher performance. Qualcomm is predicting that not only will newer drivers improve that, but that users will actually see a difference rather than have to simply accept that the change has been beneficial.
"We're really confident that that's usable performance on commercial devices," product management VP Tim Leland insists.
On the flip side to consumption is what Qualcomm has done to cater to the new age of computational photography, building on what the Snapdragon 800 has enabled in things like phase-AF for the Galaxy S5 and Duo Camera depth processing on the HTC One M8.
So, you get improved noise reduction, for both still images and video, in addition to direct ties to the sensor hub for gyroscopic image stabilization. There's both GPU and SDK pre and post processing, though Qualcomm is also leaving the path open for manufacturers to run their own noise reduction and other proprietary algorithms. CMOS "jelly" wobble in video can be smoothed out, and there's better compensation for lens shading, tone mapping, and even different qualities of light depending on how blue, grey, or overcast your sky is.
"The megapixel arms race isn't over – it'll only stop when the laws of physics are broached," Senior Director for Camera and Imaging Tim Yates argues, predicting a new breed of processing issues to be addressed as mobile photography progresses. "We're going to start seeing a slew of 1 micron pixel sensors, so we're going to have to do a lot more noise clean-up."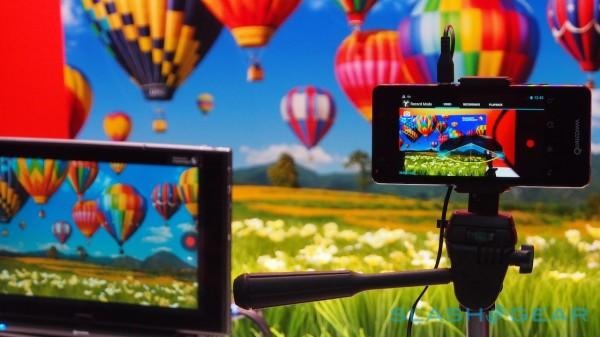 That includes support for Google's new Camera HAL3 hardware abstraction layer for photography, with per-frame controls over elements like exposure time and gain, focal position, flash, output format, and ISP configuration; boosted metadata; and sensor fusion that synchronizes exposure timestamps with sensor timestamps at sub-millisecond accuracy.
Paired with CAT6 LTE, meanwhile, there's room for doing post-processing in the cloud in real-time, shuffling images between local device and remote crunching, and then back again.
More interesting, perhaps, is the room Qualcomm is leaving for new breeds of photography, like Lytro's light-field system – the Snapdragon 800 is actually powering the company's new ILLUM camera – and the Duo Sense approach on the One M8. The latter required some serious lifting on HTC's part, to figure out the depth measuring using a slightly offset pair of sensors, and so Qualcomm is planning a reference design of its own to allow other manufacturers to do something similar.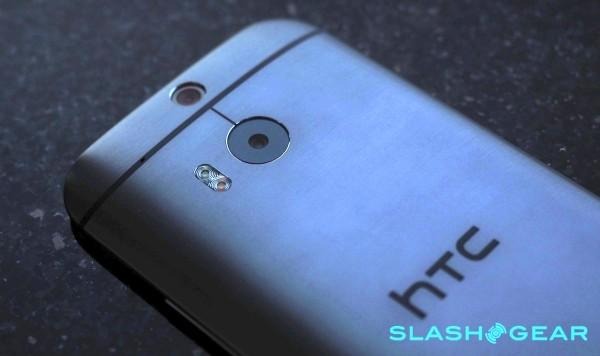 "I wouldn't say we're ever going to replace big [DSLRs], with beautiful optics," Yates says, having just contrasted the Galaxy S5's 4K video recording with the 1080p from a Canon 5D Mk.III, "but for everyday use, we're getting there."
The proof of all that pudding is in the taste, and while I wouldn't recommend actually eating a Snapdragon 805, Qualcomm did have some demo units to hand which I could test out. Using the company's latest Mobile Development Platform Tablet (MDP/T) running Android 4.4.2, I was able to run the usual gamut of benchmarking tools.
The results are fairly mixed – in no small part, Qualcomm tells me, because the drivers aren't finished yet – and the gap between the Snapdragon 805 and the Snapdragon 801 in the One M8 and Galaxy S5 is narrow.
In Quadrant, for instance, the 805 scored 24,145 – actually slightly less than the HTC – while in Linpack Pro it scored 403 in single-thread and 544 in multi-thread. Geekbench 3 came in at 1044 for single-core, and 2802 for multi-core; Qualcomm tells me it's closer to 3000 in their internal testing.
The company's own Vellamo scored 1718 in the HTML5 category and 1370 in the Metal category, while in the 3D Mark Ice Storm Unlimited test it managed 19,744. Basemark X came in at 14.8fps on-screen and 21.0fps off-screen, while the company's ES3.0 test scored 15.34. I also ran CompuBench tests, the full results of which are in the gallery below. SunSpider, the test of browser performance, was completed in 695.6ms (faster is better).
The place of benchmarks in the mobile world is contentious. On the one hand, there's the value many users – and manufacturers – place on being able to make quantitative comparisons between devices, whether that be part of their pre-purchase decision making, or afterwards as they try different software or even just boast about what their phone or tablet can do.
On the flip side, there's a good argument to be made that benchmarks are effectively irrelevant for day to day use. Moderate differences between generation-parity chips across platforms usually offer roughly the same performance, you could argue, and so actual user experience is more important than blunt numbers. After all, if the interface the phone manufacturer has put on top isn't user-friendly, that'll probably have more of an impact on your experience than how fast it's running underneath.
It's clearly still early for the Snapdragon 805, and while the early indications are solid, there's obviously still work to be done on the drivers and software before the first products begin shipping. That, Qualcomm tells me, is expected to take place midway through this year, though the company wouldn't say which partners have decided to jump on this chipset and which will wait until the 64-bit Snapdragon 810 next year.