Qualcomm Snapdragon 805 official: Ultra HD playback at head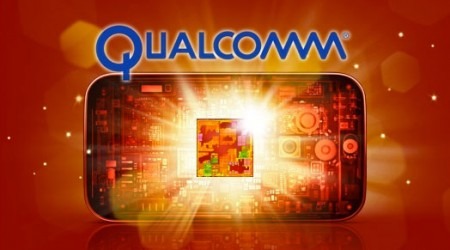 Having pushed
the Snapdragon 800 quad-core processor
earlier this year and seeing applied to a relatively large cross-section of top-tier smartphones and tablets alike, Qualcomm has brought on the next step in the Snapdragon 805 here at the tail end of 2013. This processor will work in machines inside 2014 and will bring on – first and foremost – support for Ultra HD video playback. What's especially interesting about this ability is the fact that while some mobile smart devices have already been able to record Ultra HD starting at 4K, they've not been able to play it back – Qualcomm makes it so here with the 805.
This processor works with Adreno 420 GPU technology for the latest and greatest in graphics finesse for mobile devices. This includes what the company suggests is a 40% boost in graphics abilities compared to their most recent models, this brought on in full force with the rest of the processor which is – you guessed it – far more powerful than previous architecture as well.
Under the hood you've got a quad-core Krait 450 CPU with a top clock speed of 2.5GHz per core. This architecture will also work with the newest in mobile data connectivity with a 28nm Gobi MDM9x25 modem allowing cross-carrier LTE support. This modem supports the ability to roll with 150Mbps speeds with LTE 4.
There's also a version of the Qualcomm Snapdragon 805 that works with the Gobi MDM9x35 working with the WTR3925 working with LTE Advanced. This setup allows the device it's working in to connect at up to 300Mbps with the quickest LTE Advanced networks in the world.
"Using a smartphone or tablet powered by Snapdragon 805 processor is like having an UltraHD home theater in your pocket, with 4K video, imaging and graphics, all built for mobile. We're delivering the mobile industry's first truly end-to-end Ultra HD solution, and coupled with our industry leading Gobi LTE modems and RF transceivers, streaming and watching content at 4K resolution will finally be possible." – Murthy Renduchintala, executive vice president, Qualcomm Technologies, Inc., and co-president, QCT
The Qualcomm Snapdragon 805 quad-core processor works with new gigapixel camera setups with gyroscope-based image stabilization to boot. The quickest in quick image processing and advancements in video recording are also on the docket for manufacturers that aim to take full command of their camera setups from top to bottom.
Have a peek at the
tag portal and expect this SoC to be appearing in smartphones and tablets likely starting a ways into the year 2014. Manufacturing will begin inside 2014 as such.