Qualcomm sets Snapdragon sights on mobile midrange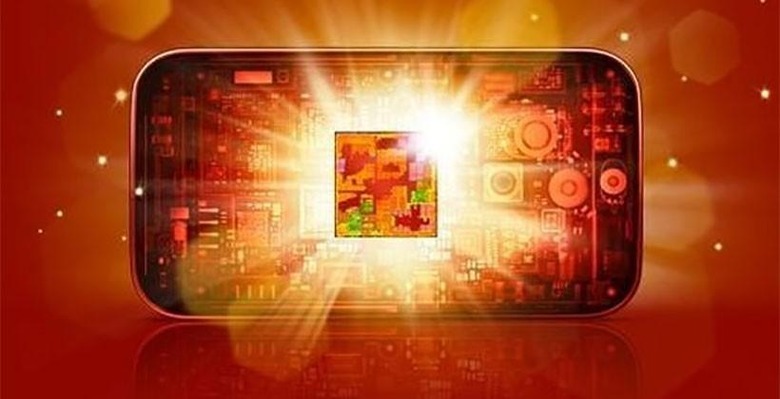 Qualcomm has revamped its midrange with a trio of new Snapdragon processors, borrowing some 820 abilities for more affordable smartphones. The Snapdragon 625, 435, and 425 may be cheaper than the flagship Snapdragon 820 but they do offer a number of its headline features, including LTE carrier aggregation support, Qualcomm's Hexagon DSP audio processing, and WiFI 802.11ac MU-MIMO.
Most impressive, however, is the support for what Qualcomm calls Snapdragon All Mode. Rather than having various iterations of the chips for different geographies, each one supports all of the major cellular technologies and frequency bands, all of the carrier aggregation combinations, and even more advanced features such as LTE dual SIM, LTE Broadcast, and HD and Ultra HD Voice over LTE (VoLTE) with single radio voice call continuity to 3G and 2G.
That's a big deal for low-cost smartphones, even if not all of today's trio will necessarily hit the very fastest data rates theoretically available.
Cheapest is the Snapdragon 425, which includes a 64-bit, quadcore ARM Cortex-A53 processor with Adreno 308 graphics. It gets Qualcomm's X6 LTE modem, with maximum speeds of 75 Mbps down. Like the other chipsets, there's also dual ISPs for camera and video: in this particular case, up to 16-megapixel camera support along with computer vision for augmented reality.
As for the Snapdragon 435, that doubles the cores and adds Adreno 505 graphics; it also steps up its modem game with the X8 LTE, that supports up to 300 Mbps downlink and up to 100 Mbps uplink, carrier-depending. Its dual ISPs can handle up to 21-megapixel cameras with hybrid autofocus.
Finally, the Snapdragon 625 uses an octacore Cortex-A53 processor and Adreno 506 GPU, with the X9 LTE modem; that's good for up to 150 Mbps downlinks. It also supports 4K recording and playback, dual high-res cameras at up to 24-megapixel on the back and up to 13-megapixel on the front, and Qualcomm's image processing including post-capture re-focusing.
The sensor hub included in all three meets Google's Android M sensor requirements, Qualcomm points out, while Quick Charge support should trim rejuicing times. Not something that will surprise flagship phone buyers, no, but impressive for midrange tiers that the chip maker is targeting.
Succeeding there is increasingly important, too, since the mobile processor market has only become more competitive with Apple, Samsung, and others using their own, homegrown chips.
NOW READ: Why you should be excited about Snapdragon 820
Perhaps to limit its reliance on phones alone, Qualcomm has also been pushing Snapdragon for other segments: drones, for instance, with the Snapdragon Flight platform, and wearables with Snapdragon Wear.
Qualcomm says it expects phones using the three new chipsets to hit the market before the end of the year.