Five Good Reasons To Be Excited For Snapdragon 820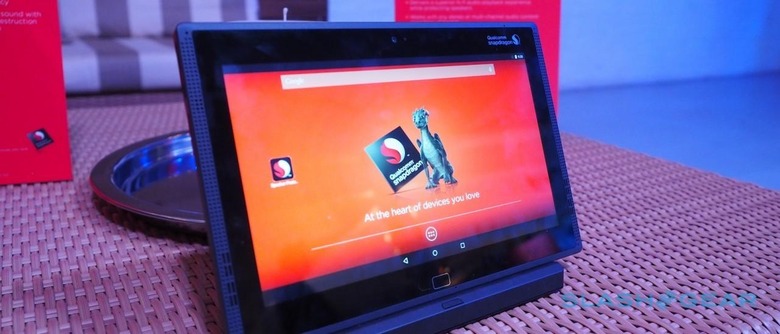 Qualcomm's finalized the Snapdragon 820 hardware, the software is ready, and now we just need to see devices. Turns out, though, that there's more than running your favorite apps and getting you online to the newest chipset in Qualcomm's line-up; in fact, there are plenty of value-adds that might just give devices an edge over the ubiquitous iPhone and other handsets.
Your video could be clearer
Smartphone cameras have been improving with each generation of device, but low-light situations can still be the kiss of death for photo and video clarity. The Snapdragon 820 has enhancement algorithms baked into its Hexagon Vector eXtension system, to make dim areas clearer.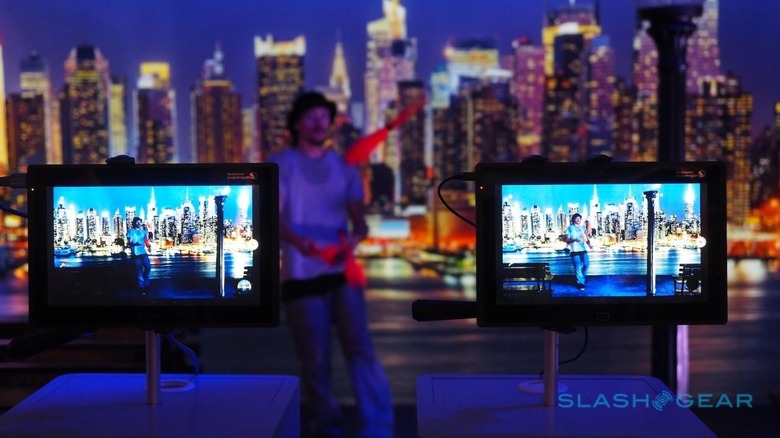 This isn't just HDR video, where a handful of different exposures are combined to form a single frame in real-time. Instead, the Snapdragon 820 is running a new DSP on the scene as a whole, complete with noise-reduction for areas of the picture which might have ended up grainy due to the boost.
It's not perfect, but from my brief experience it certainly makes a difference in what you could see. One of Qualcomm's demonstrations comprised a low-lit juggling scene: the regular camera lost most of the detail in the darker areas, whereas the low-light video processing left detail in such areas clearer, without washing out the lighter portions of the frame.
Phone speakers won't sound so pathetic
Bigger and better screens on slimmer and lighter phones and tablets mean something has to give, and it's usually audio quality. There might not be more room to fit anything other than relatively weedy speakers, but Snapdragon 820 comes with a new WSA8815 speaker amplifier that promises to help.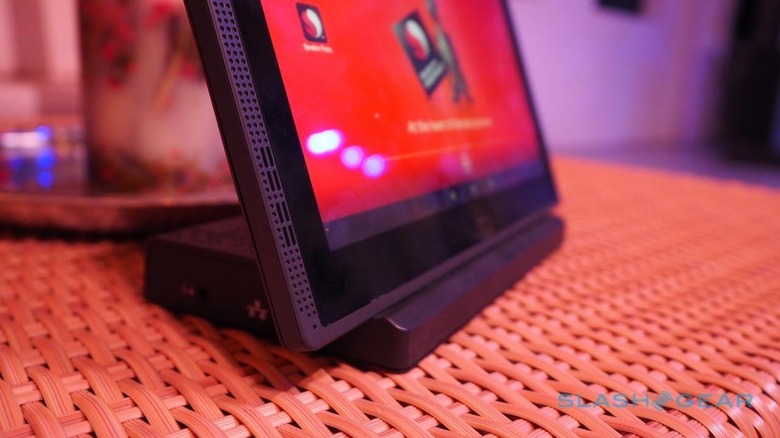 For a start, there's speaker protection from physically blowing out the cones. Rather than just capping the overall volume, Qualcomm processes it in real-time, limiting the peaks while raising the quieter sounds for an overall impression of greater loudness but without danger of damage.
Meanwhile, a new stereo audio system improves left/right channel separation, which can often be muddy when the speakers themselves are close together. I tried it out on a reference design tablet, and found there was a noticeable distinction in which side the sounds appeared to be coming from.
Voice calls might sound better and drop less
Still use your phone to make voice calls? Sometimes it might feel like you're in the minority, but the Snapdragon 820 not only supports the latest WiFi calling and VoLTE technologies, but promises to switch between them in a smarter way, too.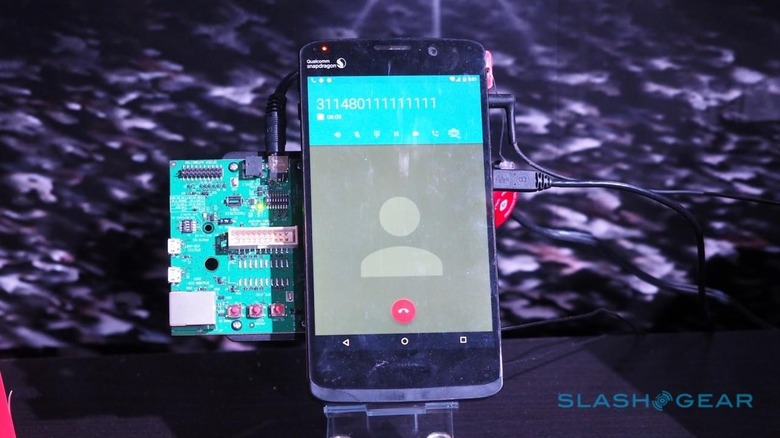 Normally, the trigger to handover from a VoLTE call to WiFi calling is done based on WiFi signal strength. The problem there, Qualcomm explained to me, is that all too often you can have a great WiFi signal but still substandard throughput because of channel quality. Calls transferred over can end up unintelligible or even drop altogether as a result.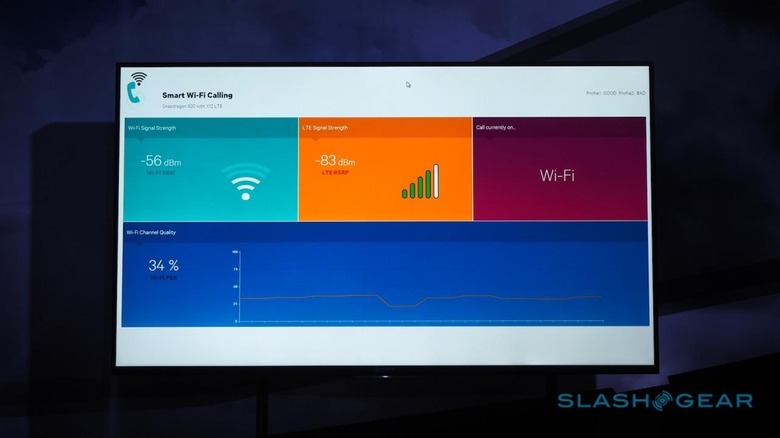 What the Snapdragon 820's X12 modem does is analyze not only WiFi strength but channel quality, and switches an ongoing call between WiFi and LTE (and back again) as that changes. Best of all, it doesn't require time-consuming system upgrades by your carrier: as long as the network has enabled VoLTE (and, indeed, video over LTE or ViLTE) and WiFi calling on the same IP subsystem, it should just work.
No more "you're holding it wrong"
Antenna design may have improved but there's no fighting the laws of physics when it comes to radio signals. All the same, Qualcomm is looking to bend the rules a little.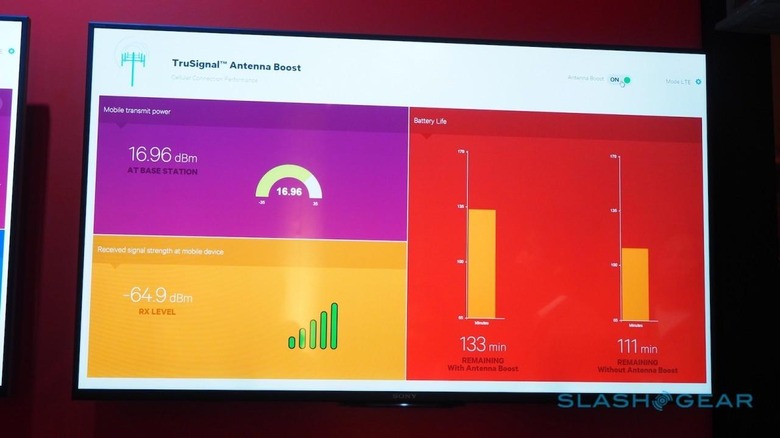 With True Signal antenna boost, the promise is real-time analysis and adjustment of how the way you're holding your phone is affecting the signal, and trying to optimize around that. Qualcomm says that its algorithms could improve data speeds by up to 49-percent, and call reliability by up to 30-percent.
Meanwhile, because the radio is getting a boost, there's more likelihood that your carrier's network will send back an instruction to tone down the power. That means less power consumption from your phone – for up to 20-percent more battery life, Qualcomm claims – even if you have a full-metal device.
Fingerprint security with no annoying scanner
Imagine unlocking your smartphone simply by tapping the display – not a biometric scanner in the home button or somewhere on the back by the camera – or simply by picking the phone itself up. Qualcomm's new Sense ID fingerprint authentication uses ultrasonics rather than a capacitive sensor to scan through the outer dermis and into the details of the skin underneath, even if your fingers are sticky, wet, or greasy.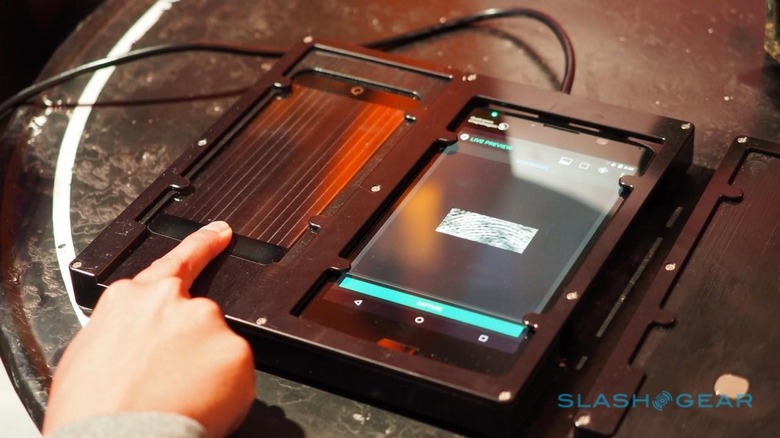 I played with Sense ID back at Mobile World Congress – it insulted my finger – but it's finally ready for prime-time with the Snapdragon 820. Unlike existing biometric scanners, it can read through 400 micron thick glass or metal, opening up the possibility of embedding it into the touchscreen or into the rear of the phone.
But wait...
The hitch to all this technology is that, just because Qualcomm bakes support for it into the Snapdragon 820, it doesn't mean phones will actually ship with any of it active.
That's down to the device manufacturers themselves, who effectively get to pick and choose which of Qualcomm's extra features they want to enable and develop. Happily, so the chipmaker says, phone makers are getting more savvy about the possibilities.
"Our customers compete against each other, they want to differentiate, especially when you're talking about android smartphones, they want to include technology that sets them apart from their competitors," Tim Leland, vice president of product management at Qualcomm, explained.
"So in the past I think it was harder to get customers interested in some of the technology, such as to build a better camera or better displays [but] they're getting better at that, because they're seeing that if they want to get a better smartphone they need to think about it."
The first Snapdragon 820 based devices are set to hit shelves in the first half of 2016. There's more on the new chipset – and how it could affect more than just phones and tablets, but drones, VR, the IoT, and automotive – in our full report.