With Snapdragon Wear, Qualcomm promises smaller, smarter wearables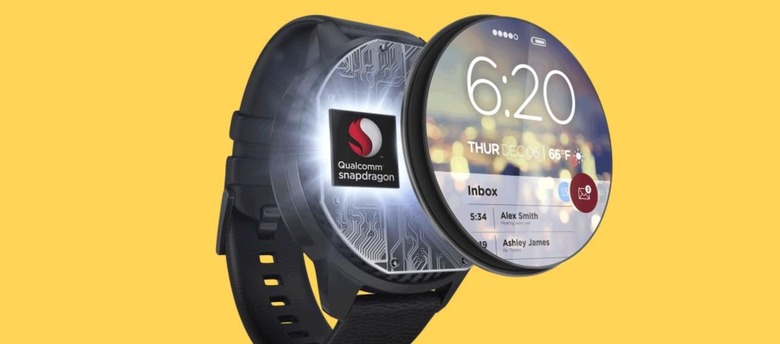 The next Android Wear watches could be smaller, faster, and a whole lot more connected, with Qualcomm announcing a big upgrade to one of its tiniest chipsets. Replacing the Snapdragon 400 that's found in the majority of Android Wear devices today, the new Snapdragon Wear 2100 platform is 30-percent smaller than its predecessor – important, when you need to design something sleek enough to fit comfortably and discretely on a wrist.
While there are certainly some stylish options among the current range of Android Wear watches on the market – the Huawei Watch, for instance, looks much like a traditional wristwatch until you start interacting with its circular touchscreen – none are exactly compact. That limits their appeal among anybody with a smaller wrist, or indeed who wants a thinner wearable.
The Snapdragon Wear 2100 should help address that, though not just with its own dimensions. It's also more frugal, with Qualcomm claiming a 25-percent cut in power consumption whether manufacturers opt for the WiFi/Bluetooth version, which requires tethering to a nearby cellular device for maximum portability, or the 4G/LTE and 3G versions.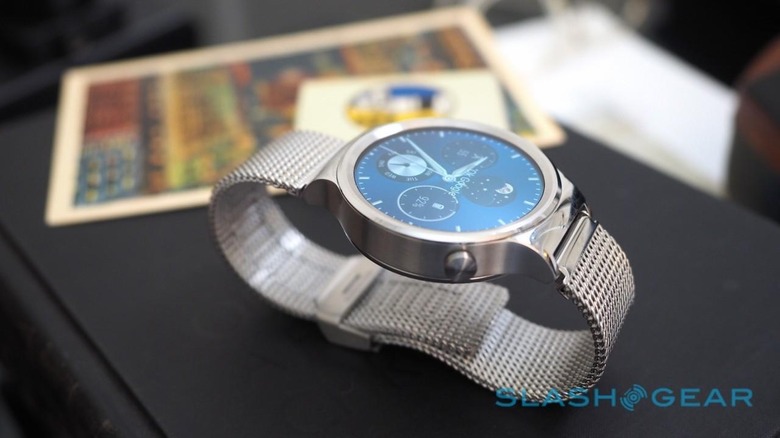 Although that bump in economy could mean longer runtimes on the same size of battery as existing watch models use, it would also presumably allow for even smaller wearables using lesser-capacity batteries but delivering the same sort of longevity as today's examples.
Qualcomm also claims the chipset is smarter, integrating a new "ultra-low power" sensor hub that should be more accurate than the sensors in the Snapdragon 400. There's also a new LTE modem with its own GNSS (Global Navigation Satellite System) receiver, and low-power WiFi and Bluetooth.
It's not just smartwatches that Qualcomm has set its sights on with the Snapdragon Wear platform, however. As well as Android Wear, it's capable of running full Android: that, the company points out, could make it the ideal heart for a headset-design wearable.
Power has arguably been one of the biggest issues affecting head-worn devices, with products like Google Glass forced to balance mediocre runtimes with the aesthetic and comfort issues of carrying a sufficiently large battery. If sufficiently small enough to make the wearable discrete, all-day use can't be guaranteed; conversely, if the battery is big enough to supply that sort of power, the wearable can become unwieldy.
LG has already jumped on the Snapdragon Wear 2100, and confirmed that it will have new smartwatches running the chipset – along with "other wearable devices" that go unspecified – on the market later in the year.