Qualcomm focuses on VR for new flagship Snapdragon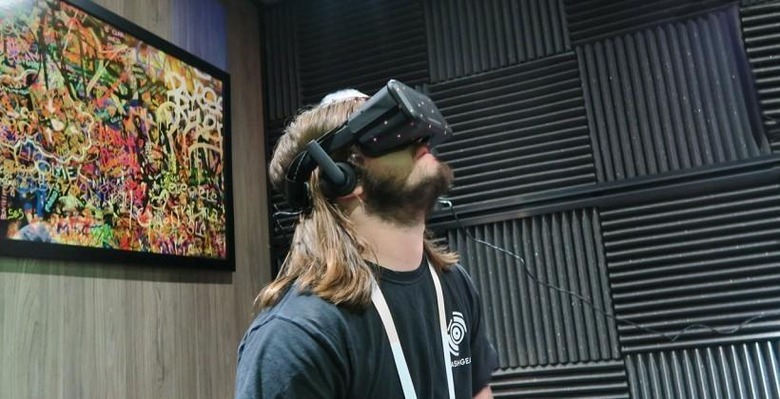 Qualcomm may not be powering the Galaxy Note 5, but the company is looking further afield for applications of its upcoming Snapdragon 820, with an emphasis on VR. The new chip, which is expected to begin appearing in devices in the first half of 2016, is likely to figure strongly in smartphones and tablets – areas in which Qualcomm already has a sizable footprint. However, ambitions for the processor are far broader than that, with specific hardware decisions made to satisfy virtual reality applications.
As we found in our deep-dive of the Adreno 530 graphics chip at the heart of the Snapdragon 820, the new GPU packs native support for some of the technologies that are essential to VR and augmented reality.
One such thing is foveated rendering, a technology which promises to minimize graphics processing. Rather than rendering the entire scene shown in a VR or AR headset at maximum resolution, foveated rendering focuses its GPU efforts on the portion of the scene where the user is actually looking.
Since we see things in our peripheral vision at far lower levels of detail, it's not necessary for them to be as crisp and sharp as the graphics we're focusing on.
While we've seen startups like FOVE experiment with foveated rendering – not to mention catch the investment attention of big names like Samsung – Snapdragon 820's native support for it bodes well for more affordable implementations. Among the benefits could be longer runtimes on battery thanks to a cut in processing requirements, or indeed more pixel-dense displays being supported because not all of the screen need be rendered at full resolution at any one time.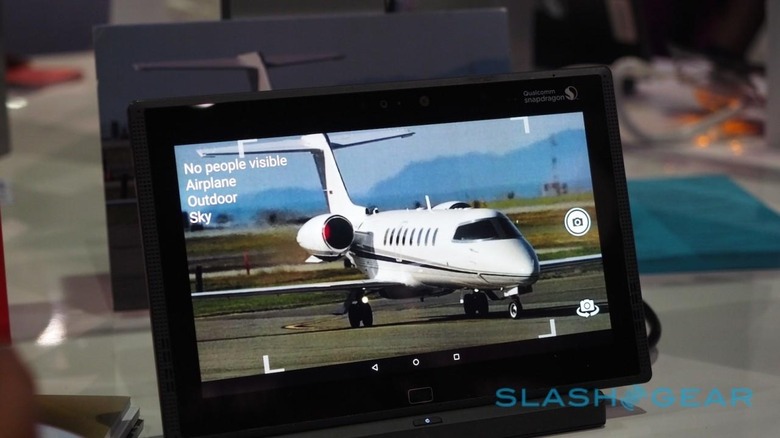 Meanwhile, Qualcomm is also baking in advanced computer vision technologies. Snapdragon 820 will support stereoscopic cameras out of the box, with the ability to simultaneously process two 13-megapixel data streams (along with a third, such as from the front-facing camera on a smartphone form-factor device).
However it will also debut Qualcomm's scene detection system. That can be trained to recognize up to 1,000 different categories in an image or scene – from the basics like "day" or "night", through things like "food" or "animal", to more complex classifications such as "watch on wrist" or "watch off wrist" – with all the processing done locally rather than in the cloud.
While the company is talking about that being useful for camera apps that automatically adjust to the best scene settings depending on what's in-frame, and indeed automotive applications where semi-autonomous and self-driving cars might need to recognize the nature of the road ahead, it could also have plenty of applications in wearables. Headsets might automatically identify objects, stores, and people, for instance, flagging them up to the wearer.
There's still plenty more that Qualcomm needs to explain about Snapdragon 820, which the company has said will happen over the coming months. If VR and AR are to escape their current tether to PCs, though – Oculus Rift, HTC Vive, FOVE, and others all demand a fairly capable computer to drive their graphics – then potent but power-frugal chipsets need to proliferate.