Qualcomm "exclusive" Windows Phone 7.1 Mango chip supplier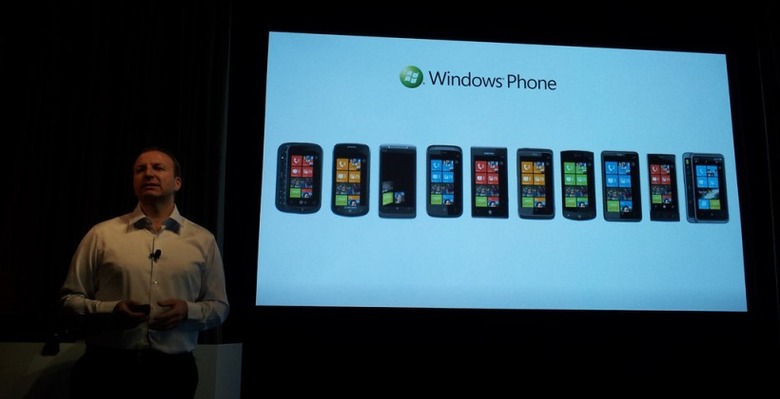 Qualcomm has announced that, just as with the first generation of WP7 handsets, its chips will be exclusively found inside the incoming range of Windows Phone 7.1 Mango devices. According to a statement Qualcomm gave SlashGear, "In close coordination with Microsoft, Qualcomm are excited to bring a new generation of Windows Phone handsets exclusively featuring Qualcomm's second generation Snapdragon mobile processors to market."
"Qualcomm has a long history of working closely with Microsoft and we continue to support the launches of new Windows Phones based on our Snapdragon processors.  We are excited about this next Windows Phone Mango release that will leverage the synergy of our highly integrated second generation Snapdragon solution and Microsoft's Windows Phone software," said Steve Mollenkopf, executive vice president and group president of Qualcomm" Steve Mollenkopf, executive vice president and group president of Qualcomm
The news means that rumors of an ST-Ericsson assault on the Windows Phone handset market looks unlikely, leaving comments from the company's CEO that the chips would be found in some Nokia Windows Phone devices looking unclear. Nokia has confirmed that its first Windows Phones will run Mango but made no indication as to what processors it would be slotting inside; "rather than simply create one high-end device," the company stated, "Nokia plans to develop and release a portfolio of products that address as many of our audiences and markets as possible."
That implies a range of low- to high-price SoCs to suit. Until now, Microsoft's strict minimum standards had left all the first-gen Windows Phone handsets broadly the same under the hood, though with talk of looser reins second time around we're expecting Qualcomm to push its newer dual-core chips such as in the HTC Sensation.