PS Vita hits UK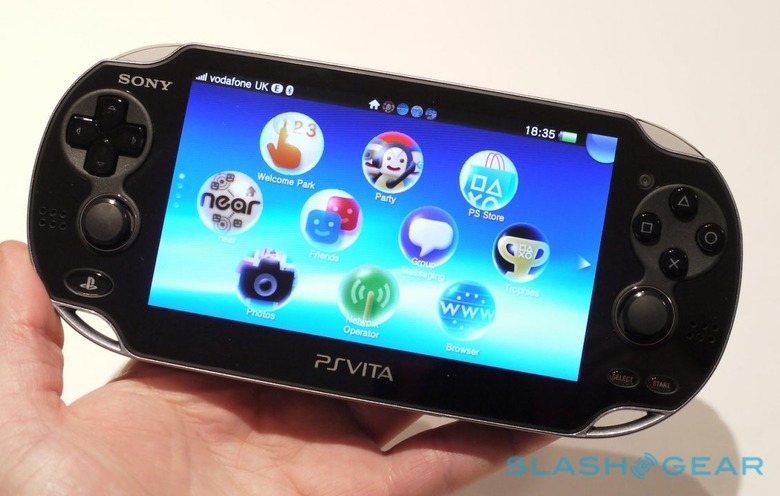 Sony's PS Vita has hit the mean streets of the UK, stores across the country opening at midnight to give eager gamers their chance to grab the next-gen portable, with US sales expected to begin within hours. Although early queues for the Vita had only garnered low numbers earlier this week, by midnight there were several hundred waiting outside retailer Game's flagship London store, The Telegraph reports.
The store itself had been reskinned to mark the Sony console's launch, with huge PS Vita branding across its windows. First in the queue was Zohaib Ali, who had been waiting since Sunday to pick up his Vita.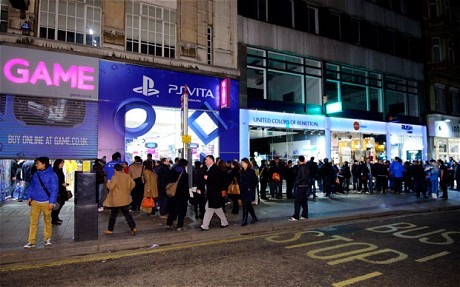 Early enthusiasm is likely to reassure Sony, along with pre-order sales for the console which have been going on in the UK and US for some weeks now. Initial deliveries of the PS Vita First bundle began in the US late last week; you can see our hands-on with the 3G variant here.
Still, after the diehard gamers get their fix, it remains to be seen whether the Vita will be a mass-market success. Sony saw strong initial demand in Japan, where the console launched late last year, but sales slumped afterwards with a poor selection of titles being among the reasons blamed.
PS Vita 3G hands-on and unboxing:
[vms 904f24cde464161c3e76]
If you still need to get up to PS Vita speed, check out our full US/Europe launch week rundown along with our review of Sony's Vita OS. The platform is tipped to turn up on Sony smartphones next, along with other devices, so you could well be looking at the next big step in the company's attempt to challenge Apple.