Prometheus hits US theaters today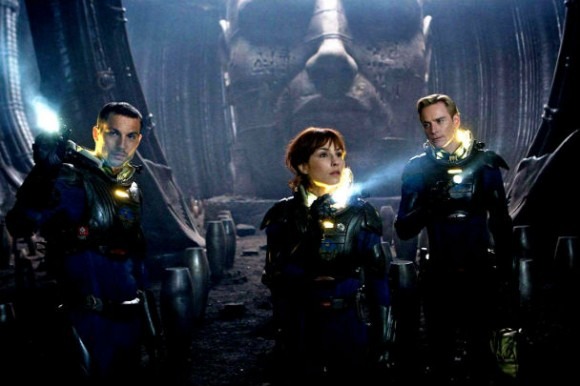 It's June 8, and that means one thing: Prometheus opens in theaters across the US, finally giving the not-quite-an-Alien-prequel its time to shine. Director Ridley Scott returns to the Alien universe he created in horrifying fashion over thirty years ago, with a film that started out to tell the story of what led up to the 1979 classic, but subsequently evolved into the start of a sci-fi franchise in its own right.
The hype machine – not to mention the rumor mill – has been unstoppable for the past months, with fans even going so far as to write entire fake scripts for the new movie. Some of the classic Alien themes are present & correct, including an android crew-member played by Michael Fassbender, and some seriously creepy facehugging.
Scott filmed Prometheus in 3D from the outset, turning to the experts at 3ality Technica to help capture the impressive scenery and huge sets. Large chunks of the film used full-sized constructions or scale models, rather than CGI, just as with the original Alien.
Still in two minds as to whether you want to see Prometheus this weekend? Check out our full – spoiler-free – review for our opinion, as well as some insights from the red carpet worldwide premiere last week.
Once you've seen the film, don't forget to head back for our interview with the very outspoken Ridley Scott, as well as co-writers Damon Lindelof and Jon Spaihts. We also sat down with movie stars Michael Fassbender, Noomi Rapace, Guy Pearce and Logan Marshall-Green for some more (spoiler-filled) talk from the talented cast.