3ality Technica speaks on Prometheus: 'the best experience possible with 3D'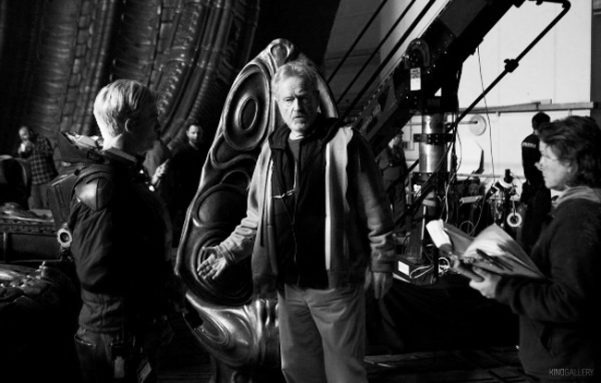 This week we sat down with 3D rig and software company 3ality Technica's Stephen Pizzo to discuss their newest products and how they played a part in the filming of recent giant Hollywood films as Prometheus. Turns out, Pizzo (3ality Technica's senior vice president) told us, it was Head Cinematographer Dariusz Wolski that convinced Ridley Scott that 3D was a possibility for a film such as the Alien prequel Prometheus – and that with the gear that was available today, they could film the movie the with the same ease and precision they'd be afforded with 2D equipment. In fact, 3D was made possible with essentially no extra effort on the part of the film crew; read on for the first part of the full SlashGear interview.
We asked Pizzo what his team did for the 3D film industry as far as gear for 3D filming and productions. [Have a peek at our report on the new Helix 3D camera rig to see what they're presenting this week at NAB.] The products created by Element Technica, the group that late last year was combined with 3ality Digital to create the super-group known as 3ality Technica we know now, was instrumental in making all Prometheus 3D sequences a reality. Literally instrumental, no less, as it's 3ality Technica rigs that the crew's cameras sit on throughout the film.
SlashGear: For larger 3D productions like Prometheus, are you ever called to be on-site to help with instructions on how to use these rigs with the film's crew?
Pizzo: Not exactly – especially with Prometheus, Underworld, or Oz, what we did was we worked with the director of photography and his crew – the people that he's just working with, and we train them in the operation of the equipment. We'll provide as much support as they require, but typically once they've had a little bit of training just before the production starts – once they're up and running – they need very little from us. Now if someone wants us on set, we're happy to go and provide whatever support is necessary, but it really hasn't been necessary.
SG: Did anyone from the 3ality step on set for Prometheus?
P: I was on the set of Prometheus a little bit in the beginning because Dariusz Wolski came to me personally and the requirement he gave me was – he said he had made a promise to Ridley Scott that if he used our gear that he would be able to move at the speed of 2D production. And he would be able to treat the rig itself as just cameras – since that's essentially what they are. I visited the set a couple of times early on in production to make sure they were getting exactly what they wanted and they were, they were very successful.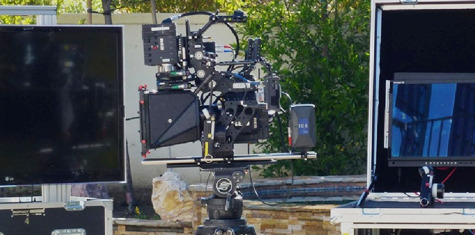 Above: 3ality Technica's Atom rig
SG: Which products ended up working for them?
P: They used five Atom rigs. Four of them were configured with [RED] Epic cameras and zoom lenses set up in studio mode where they can go on a dolly or a tripod. The fifth one was working with Epic cameras and fine lenses and was set up on a steadicam.

They had the four studio cams working continuously and they would bring in the steadicam rig as required. The crew moved the rigs around just as if they were regular cameras, and other than the addition of a convergence puller for that shoot, it looked very much like a standard crew compilation.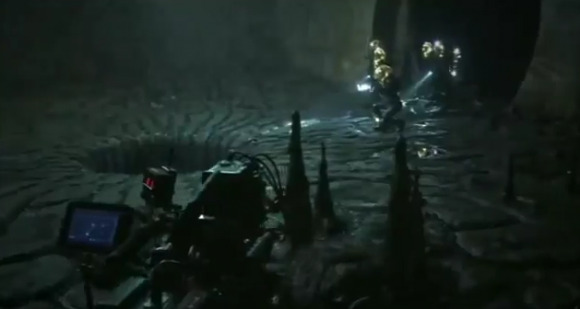 SG: From what I understand, Ridley Scott actually took a little bit of convincing to actually get onboard with the whole 3D experience – did he see how your products were working and end up being immediately on-board?
P: I wasn't involved in any of the discussions with Ridley, that was really Dariusz Wolski so I don't want to speculate – what I know is what Darius told me which was that he wanted to deliver to Ridley the best experience possible with 3D, and that's why he was coming with us.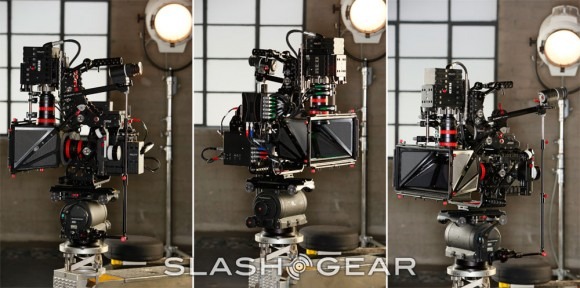 Above you'll see another view of the Atom rig with RED camera gear installed. Expect great things (if you haven't already begun to do so) from both 3ality Technica and the film Prometheus, opening June 8th, 2012 in theaters everywhere. We'll have the second segment of our 3ality Technica interview soon!
[Head photo via Gavin Rothery]