Porsche has a plan to settle Taycan range arguments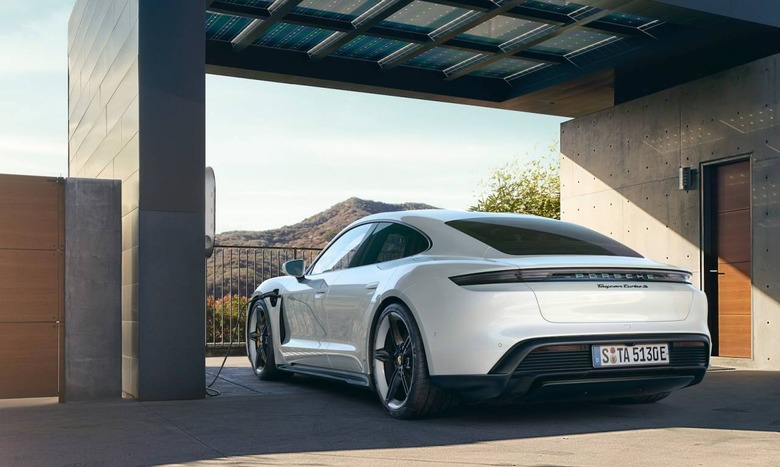 The new Porsche Taycan may not have the range to best a Tesla, but the German automaker has a plan to change that, increasing its stake in performance EV specialist Rimac. Porsche snapped up 10-percent of the Croatian company back in mid-2018, and has now increased that to 15.5-percent.
Rimac is known for its eye-catching, limited-production electric supercars. Earlier this year, for example, the Rimac C_Two was revealed at the Geneva Motor Show. That promised a crazy 0-60 mph time of 1.85 seconds, and a top speed of 258 mph.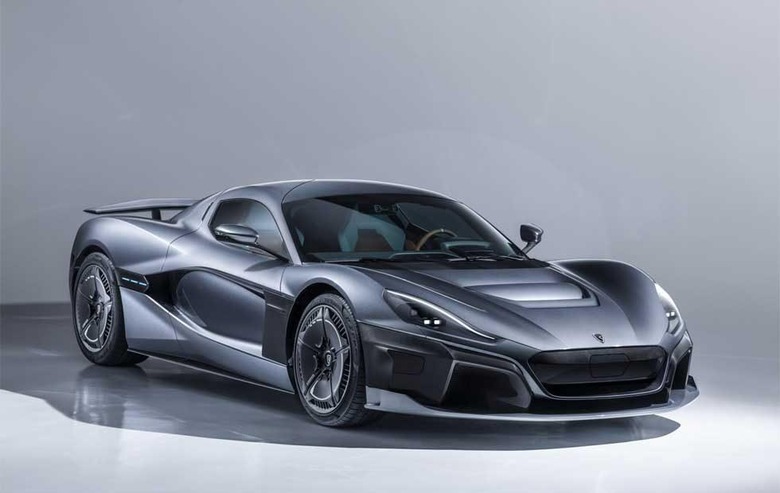 It's not just speed which Rimac makes its focus, however. Range and charging are also key areas of attention, tackling preconceptions that electric cars will be inherently limited by how far they can drive and how slowly their batteries recharge. In the case of the C_Two, for example, the 120 kWh battery uses a 250 kW fast-charging system that the automaker says could go from flat to 80-percent in 30 minutes, while a full charge would be good for 404 miles on the NEDC test cycle.
While the 2020 Taycan's price tags for the Turbo and Turbo S models announced earlier this week were eye-watering to many, it was their range numbers which have proved to be most controversial. Although US EPA testing is yet to be completed, on the European cycle the Taycan Turbo is rated for up to 280 miles from its 93.4 kWh battery. At a time when a Tesla Model S can deliver up to 370 miles, some questioned the disparity.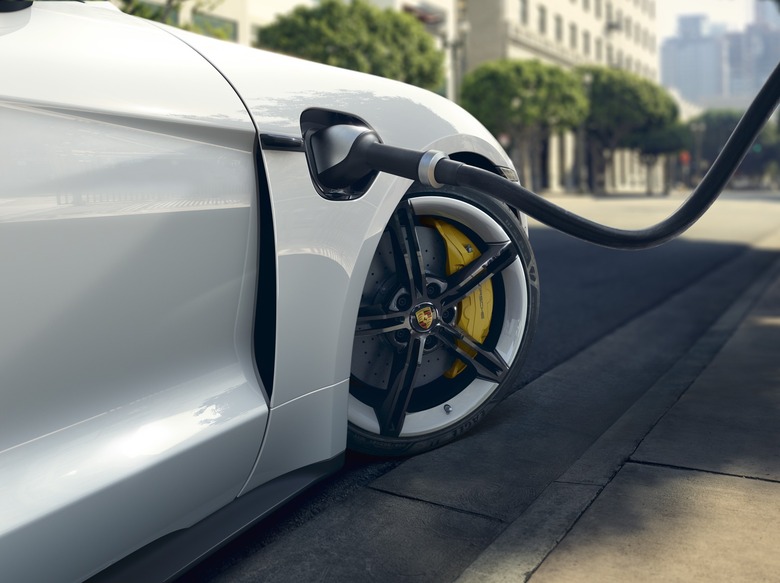 Porsche's argument has been that it's charging times that are key in electrification, and sure enough – with a powerful enough charger – the Taycan's 800 volt architecture can get it on the road again quickly. Five minutes on a 270 kW charger, for example, could be enough for 62 miles of WLTP range, Porsche suggests. Under 23 minutes would take the Taycan from 5- to 80-percent.
In the background, though, it's work with companies like Rimac which will likely make all the difference. Just as fast DC charging stations are beginning to spread – with Porsche counting on partnerships with networks like Electrify America to keep the Taycan and future EVs running with minimal charging delays – so getting the most out of the hardware inside each car is key.
Rimac doesn't just make battery packs, but performance thermal management systems for cars that need serious amounts of power delivered fast, and consistently time after time. It also has custom power management systems to squeeze the most out of each kilowatt. Considering power management has proved to be one of Tesla's key advantages over rival EV-makers, that's an important area for Porsche to concentrate on.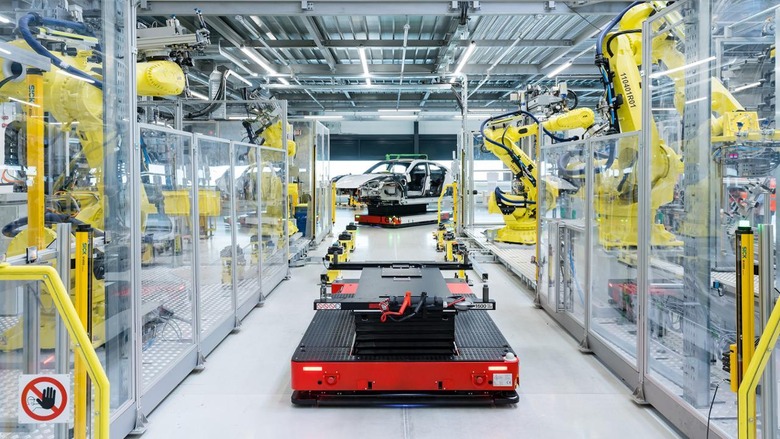 The boost in investment comes just days before production of the 2020 Taycan Turbo and 2020 Taycan Turbo S is set to begin at Porsche's new facility in Zuffenhausen, Stuttgart. The huge expansion was somehow massaged into place despite manufacturing of the automaker's existing cars, like the 911, continuing at full pace around it. It also saw some significant recycling, like reusing materials from the old, demolished halls in the new buildings.
Obviously, the Rimac partnership won't deliver fruit in time to bump up the range on Taycan customer cars rolling off the line in a few days time. However Porsche's plans for electric vehicles aren't limited to the one sports sedan. After the Taycan will come the Taycan Gran Turismo, a crossover version of the car, and then an all-electric Macan. The software architecture Porsche has developed supports over-the-air updates, too; it's unclear at this stage whether the automaker will be able to upgrade its battery management systems using that, as Tesla has to generally owner-pleasing effect.