Rimac C_Two electric GT hypercar hits 60mph in 1.85 seconds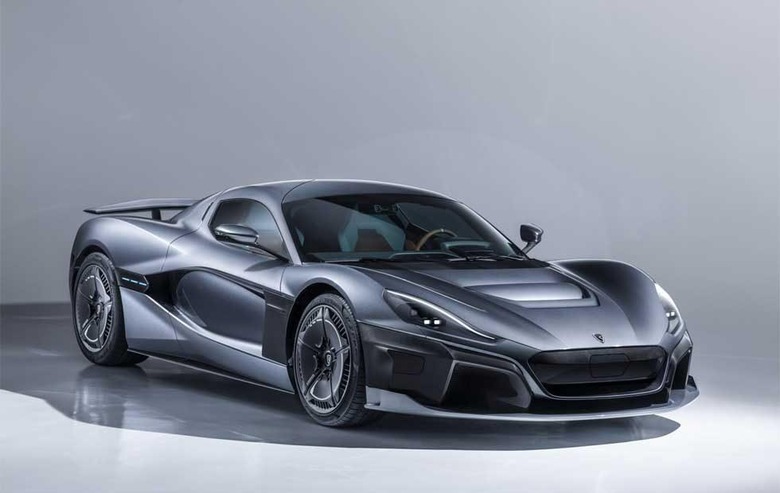 Rimac has unveiled its latest all-electric hypercar and the performance claims are mind-boggling. Rimac claims that the C_Two is capable of driving up to 258 mph on the top end. Getting to that top speed is fast as well needing a claimed 1.85 seconds to hit 60mph.
The car packs in 2,300 Nm of torque and has cool styling that reminds more than a bit of a Koenigsegg vehicle. The front grill slurps air for the rear cooling system for the four electric motors and battery pack. The battery pack is a 120kWh unit with 1.4MW of power capacity made from 6,960 lithium/manganese/nickel cells.
The doors are butterfly style that Rimac says offers easy ingress and egress, getting out of hypercars isn't always easy. The car is 1,968 mm wide and very low to the ground giving it hypercar proportions. The body and wheels were also designed with a heavy eye towards aerodynamics.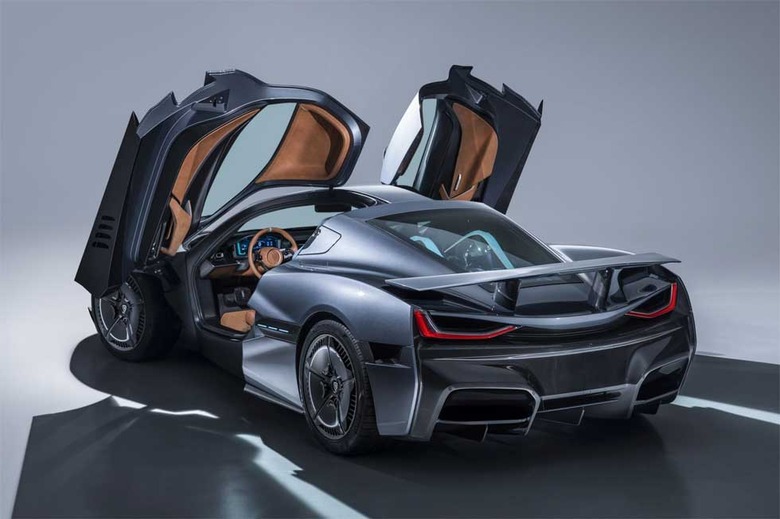 The almost flat wheels are specifically for aerodynamics and are made to scoop air down over the carbon-ceramic brake system. The tires on those wheels are bespoke Pirelli compound and were designed just for this car. The EV uses high-intensity LED lights with each headlight having 58 LEDs and its own ventilation system.
Active aerodynamics help keep the car planted. The hood of the car has active aero as does the front splitter. The splitter can open and close intakes depending on how much cooling the battery pack needs. The rear spoiler pops up when needed and automatically adjusts for downforce or speed depending on need. The bottom of the car is fully flat and has a venture-effect rear valance that uses active flaps for management.
SOURCE: Rimac