The Polestar 2 EV reveal is this week: What to expect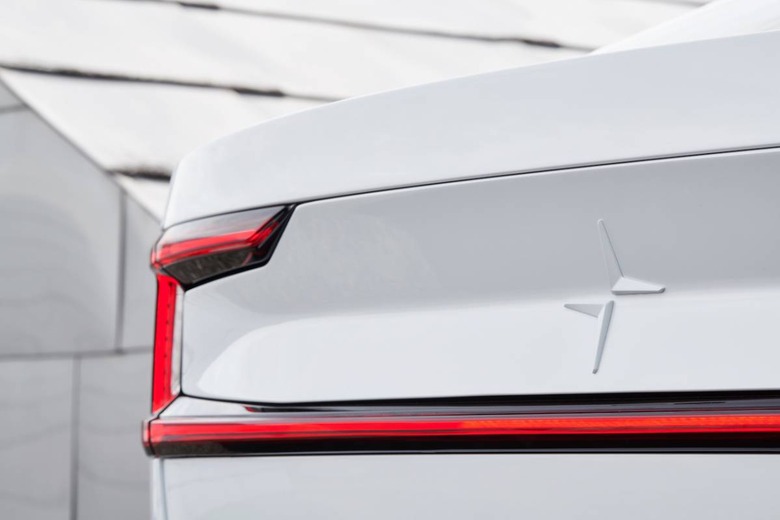 Polestar 2 is almost upon us, with Volvo's performance electric brand set to reveal its second car. Making its debut ahead of the Geneva Motor Show 2019, the fastback EV sedan promises a number of firsts for the automaker, as it readies a push into the mass market. The Polestar 3 crossover may be waiting in the wings, but it's the Polestar 2 that will set the scene.
It's the first Polestar pure-EV
As the name suggests, Polestar 2 is the second car in Polestar's range. Polestar 1 is the striking luxury coupe the automaker unveiled in late 2017, but you could make the augment that it doesn't entirely fit with the Polestar ethos.
Polestar 1 – which was originally a Volvo design – is a plug-in hybrid. It combines a gas engine with an electric drivetrain, for a total of 600 horsepower and 738 lb-ft of torque. Pure electric range, though, is only around 93 miles.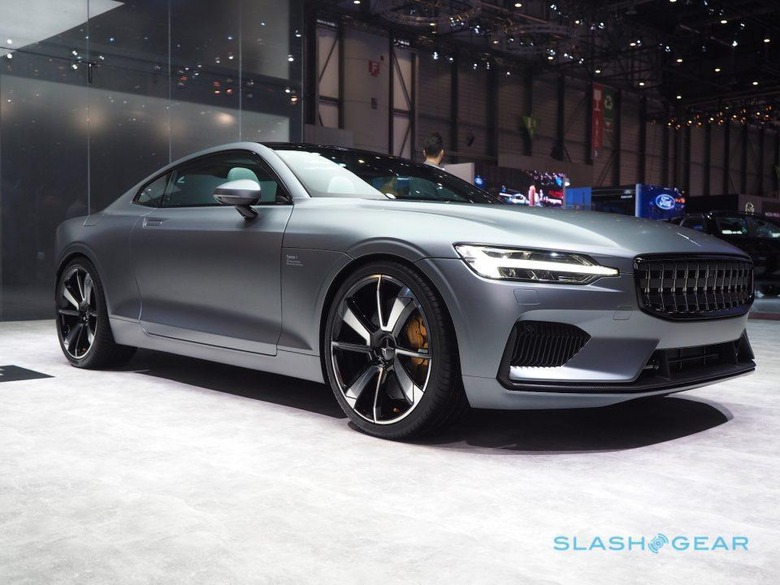 In contrast, Polestar 2 has been designed by the Polestar team, and it's a pure EV. Although final specifications won't be announced until tomorrow, we're expecting 300 miles of range from a full charge. That should put it right in the midst of luxury compact EV competitors like the Tesla Model 3.
Polestar 2 won't be slow
Electric cars may have a reputation for frugality and eco-friendliness, but the instant torque delivery of electric motors means they can be incredibly fast, too. Polestar is saving performance figures for the Polestar 2 until its full launch, only teasing us with some early numbers. Most notable is the horsepower, with the car expected to offer 400 hp.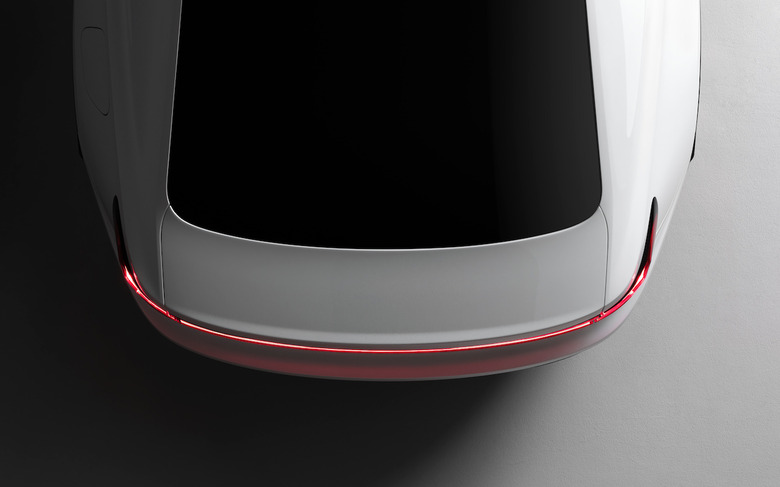 How that power will relate to actually speed will depend on a number of factors. With EVs, the size of the battery pack is a key balance: too small, and the range suffers. Too large, though, and you end up with a heavy car that underperforms.
We don't know how heavy the Polestar 2 will be, but compared to the Model 3 its horsepower is decent. The Model 3 AWD Performance beats it, with 450 hp, but the 400 hp Polestar 2 will be more powerful than the Model 3 AWD, which has 346 hp. We'd expect Polestar to have a lower-power version of the car, too, which will be more affordable.
Polestar 2's dashboard will debut some new tech
Volvo's infotainment system, Sensus, is solid, but Polestar 2 will debut a new platform. Although it will look much the same, separated out into different panels and panes of information, it'll actually be completely rebuilt on Android.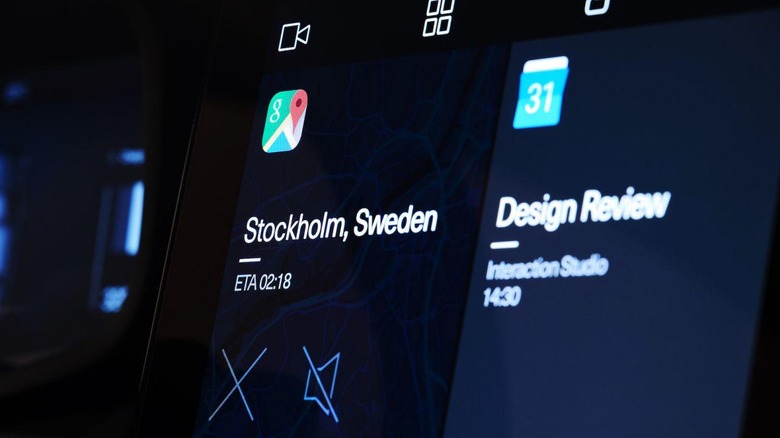 That means it'll have the Google Assistant as its voice control system, and there'll also be access to the Google Play store. Android apps on the dashboard will mean native support for streaming services like Spotify and Pandora. There'll also be Google Maps as the default navigation system, which is likely to please a lot of people.
Polestar released an app last month with which you can get a preview of what the new infotainment system will be like on your phone or tablet. It's clean and easy to navigate, though obviously performance will depend on what sort of hardware Polestar has it running on in the car. Most importantly, it should hopefully allow the automaker to do the sort of over-the-air updates that Tesla has been so praised for, bringing new features and fixes without demanding a trip to the nearest dealership.
How you buy Polestar 2 will be different
In the US, at least, getting behind the wheel of a new car typically happens in one of two ways. Either you pay for it outright – with cash or financing – or you lease it. Volvo, though, started out an alternative, subscription-based driving, and Polestar 2 will use that strategy as well.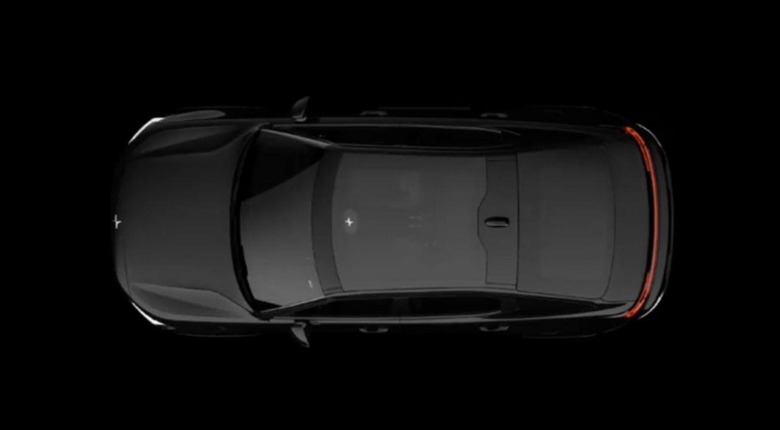 The Polestar equivalent of Care by Volvo will offer the EV for a set monthly fee. That will also include servicing and insurance, along with any wear and tear, and any incidentals. If you need new windshield wiper blades, they'll be included in the subscription. In short, everything but the electricity to charge the car up will be covered.
Of course, you'll also presumably be able to buy Polestar 2 outright. That way there's the $7,500 federal tax incentive – and any state incentives – to be factored in, though the car is believed to fall somewhere in the region of $40,000 through to $65,000 before rebates and such, depending on specification. That competes well with other EVs in the segment, though Polestar has the advantage of not being anywhere near running through its EV credit cap, unlike rival automakers.
There's a lot to be excited about
Even if you're an ardent Tesla fan, the prospect of a new EV on the market has to be a good thing. Volvo has outdone itself in recent years with the quality of its cars and SUVs (and with the benefit of Geely's purse to foot the bill) and we're excited to see that focus applied to electric vehicles. There'll be a reasonable amount of overlap between Polestar and Volvo cars, but given the quality of the latter's interior design and trim, it's no bad thing.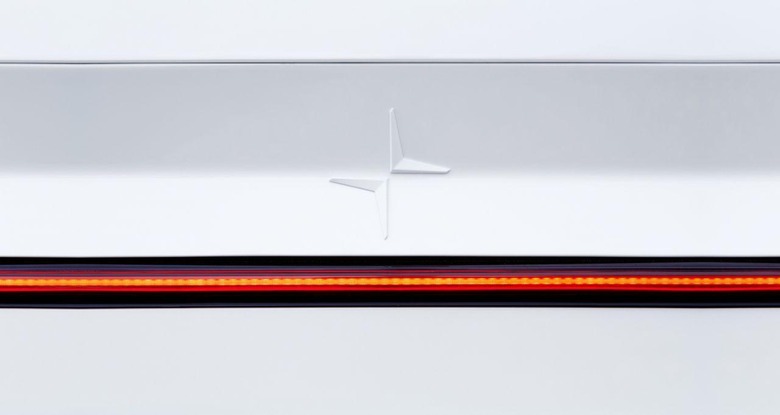 The big question is how many Polestar 2 can be produced, and how quickly they can reach the market. As the Model 3 demonstrated, there's certainly demand out there for a more affordable – but still premium – electric vehicle, but meeting that demand can be harder than you'd think. Polestar has an opportunity, so we'll be mighty curious to see how well it can capitalize on that.
The full Polestar 2 reveal will take place on February 27, 2019 at 4:00 a.m. PST / 7:00 a.m. EST. We'll also have a full report on the EV from the Geneva Motor Show 2019 next week.