This is Polestar 1: Volvo's disruptive performance EV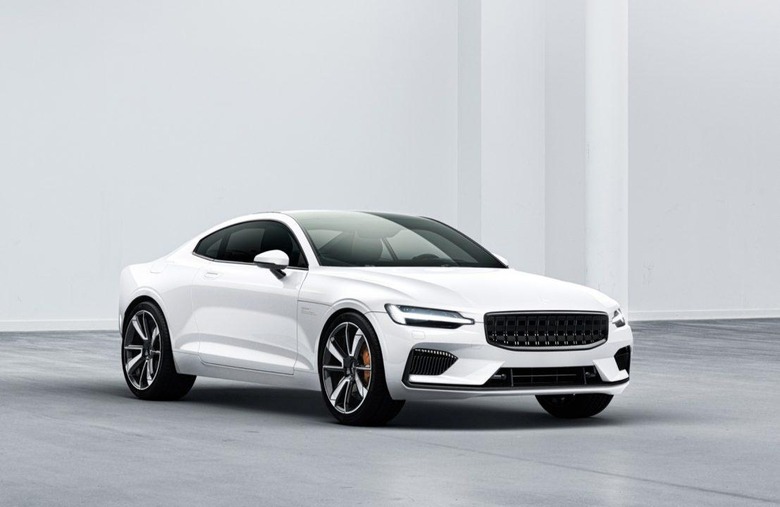 You expect solid confidence with a little reserve from the Swedes, and yet the freshly-revealed Polestar 1 arrives today with some bold claims. Before you is the first vehicle from Polestar, Volvo Car Group's performance brand, and the first of three models set to launch over the next few years. Polestar 1 doesn't go into production at the new state-of the art facility in China until mid-2019; indeed, as of right now, the plant is still under construction, with a completion date of its own in mid-2018. Still, there's enough here to get us seriously interested.
Polestar 1 is a two-door, four-seater Grand Tourer Coupe, and will be priced at approximately 130,000 Euro or $153,000. But wait, there's more on Polestar's approach to the ownership model. According to the company – a collaboration between Volvo and its owner, Chinese behemoth Geely – Polestar 1 offers the longest electric range of any hybrid car on the market today. Its electric performance hybrid powertrain can be driven up to 150km (93 miles) on the electric motor alone, in Pure mode. This drive mode transforms the car into a rear-wheel drive, earth loving grand tourer, propelled by an all new, 218 HP double electric motor system.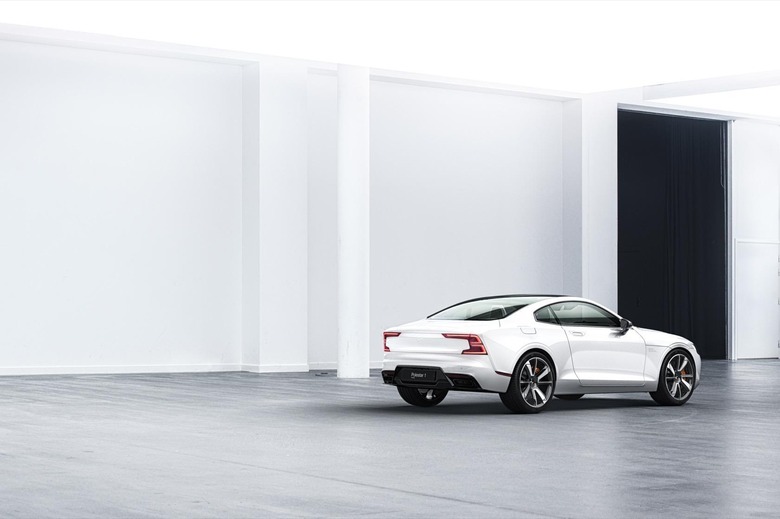 It's similar to the way Acura implemented its dual motors in the NSX's front wheels, only flipped the other way. Polestar 1 will be the first to market with a double electric rear axle planetary gears, while its torque vectoring will separate power from each of the electric rear motors to drive the car through corners. That's instead of braking the inner rear wheels, as more conventional traction control systems do. So, the question is, how does this benefit the handling and performance at high speed?
"Most electric cars are fast – that's a product of the attributes of an electric motor," Thomas Ingenlath, chief executive officer of the automaker, points out. "However, for Polestar, performance is far more holistic than just straight-line speed. It's about acceleration, of course, but it's also about cornering, braking, suspension control, chassis feedback and steering feel. This is what Polestar calls Progressive Performance."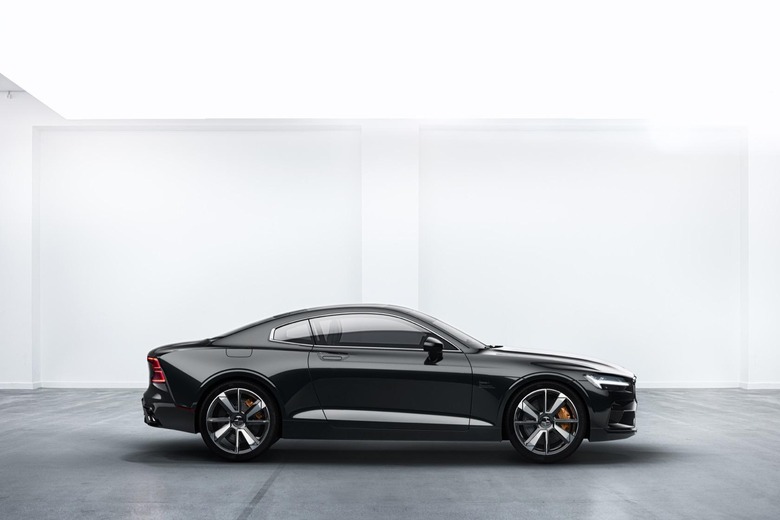 For that, you'll want to switch to Power mode. That unleashes the Polestar 1's full-performance potential, delivering 600 HP and 1,000 Nm of torque (738 lb-ft.), which places the car deep in the performance car segment. To make those numbers, the double electric rear motors are combined with a Volvo Drive-E two-liter four-cylinder gas engine, which is powering the front wheels.
Polestar is using Volvo's existing Scalable Platform Architecture (SPA), leveraging and benefiting from Volvo Cars' existing innovations. However, lest you think this a simple badge exercise, there's approximately 50-percent new and bespoke innovations created by Polestar's own engineers.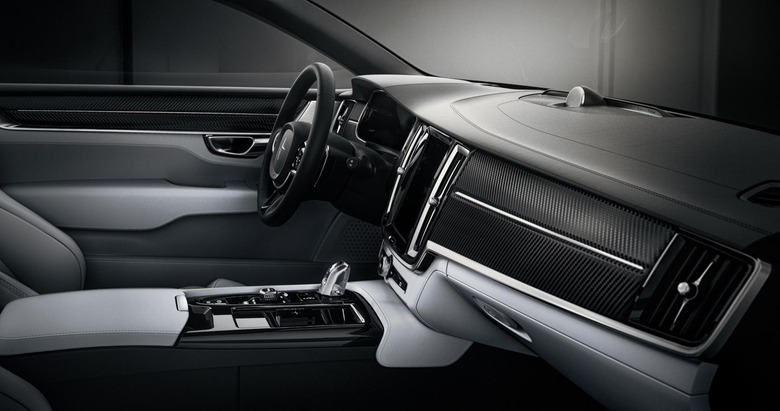 "Polestar 1 is the first car to carry the Polestar on the bonnet. A beautiful GT with amazing technology packed into it – a great start for our new Polestar brand," Ingenlath says of the launch. "All future cars from Polestar will feature a fully electric drivetrain, delivering on our brand vision of being the new standalone electric performance brand".
Per Polestar, if performance is what you're seeking, one major differentiating feature setting this car apart from other electric car competitors is what the company defines as Progressive Performance. The Polestar 1 is endowed with an all-new Ohlins Continuously Controlled Electronic Suspension (CESi), and yes, the company is also staking a "world's first" claim in using this advanced chassis technology.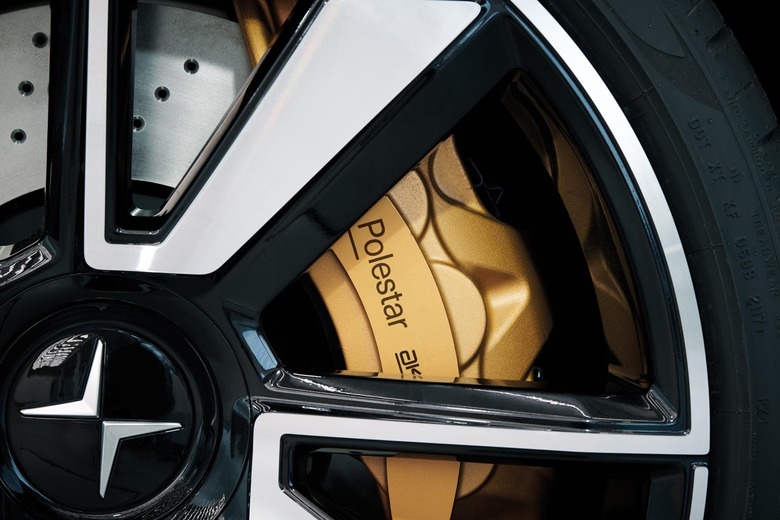 Each individual Ohlins shock absorber is fitted with a new electronic valve, which in real-time monitors your driving inputs as well as the road surface conditions. Depending on those variables, the system is capable of instantaneously changing the ride characteristics within milliseconds. Behind the wheel, of course, though you might not know the internal workings of the system from one moment to the next, the end result is being treated to a smooth, compliant ride. In addition, it's possible to change the suspension settings – another first on the Ohlins suspension – to your liking.
With 600 HP at your disposal, the brakes need to be up to par. Sourced from Akebono, the Polestar 1 has 6-piston calipers and 400-millimeter discs with weight distribution of 48F:52R for best performance and ride handling. Factor in the carbon fiber used in the major body panels – such as the upper parts – the total curb weight is slashed by more than 500 pounds. The center of gravity is lowered, too, while torsional stiffness is increased by 45-percent.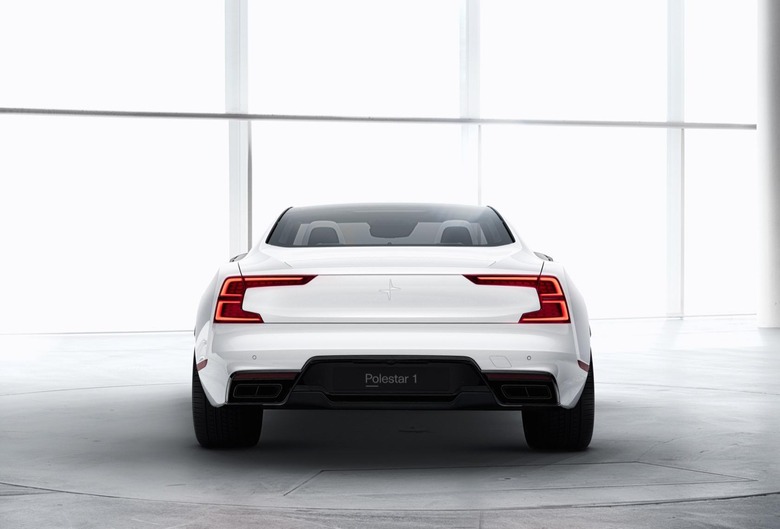 Though it may be based on the same platform, compared to the S90 sedan's length of 5.15 meters the Polestar 1 is cut down to 4.5 meters. This involved removing 320 mm from the wheelbase and another 200 mm in the rear to create the car's chunky, powerful proportions.
Polestar's first car may not go into production for more than a year, but the automaker is coming out the gate momentum. Alongside the Polestar 1, it's also announcing the Polestar 2 and Polestar 3 today. Taking on the Tesla Model 3, the Polestar 2 will sell in higher volume, and will be Volvo Car Group's first fully battery electric vehicle (BEV) for the everyman. It'll be a mid-size sedan, while the Polestar 3 is expected to be a larger SUV-style BEV, though not sacrificing the company's emphasis on performance and driving dynamics.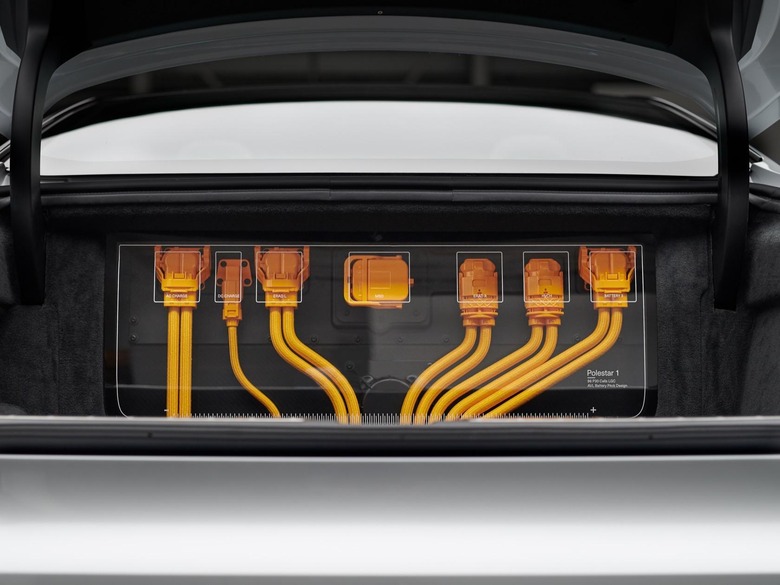 Currently, Polestar 2 is currently in the engineering phase and should enter production later in 2019. Polestar 3 is in the finishing stages of design, and is currently without a production date.
Those looking to be among the first to own the Polestar 1 won't have to wait too long, mind. The company will open the order books on October 17, 2017, and while that might seem early given the production schedule, Polestar is only expecting to build a maximum of 500 cars per year. They'll be offered for an estimated price of $153,000, or on a subscription basis.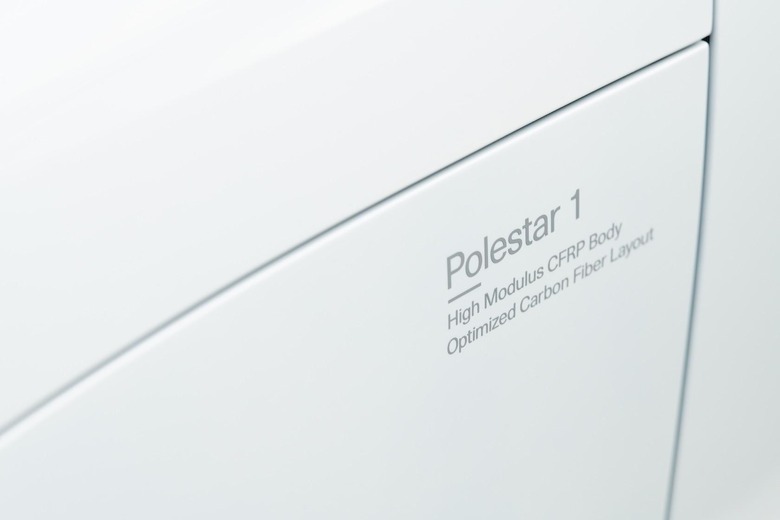 As Polestar envisages it, there'll be no initial deposit and no separate insurance or maintenance bills. Instead, you'll pay a single monthly payment – a figure yet to be confirmed – and have a Polestar 1 on your driveway for a two or three year period. When a service interval comes around, the automaker will pick the car up and return it when it's ready; there'll be other concierge services available too, like temporary use of a roof box, a certain number of days in a larger Volvo vehicle for when there are more passengers than a 2+2 coupe can fit, and even the ability to organize a valet service from Polestar's smartphone app.
Just as the ownership experience is getting a shake-up, so Polestar wants to do the same for manufacturing and retail. "Our new Polestar Production Centre is no ordinary car factory," Jonathan Goodman, Chief Operating Officer of Polestar, explains. "It is designed for the low volume production of Polestar 1 but is also being designed to cater for the larger volumes of the future. The Production Centre has also been designed to act as a strong representation of our brand as well as a state-of-the-art production facility".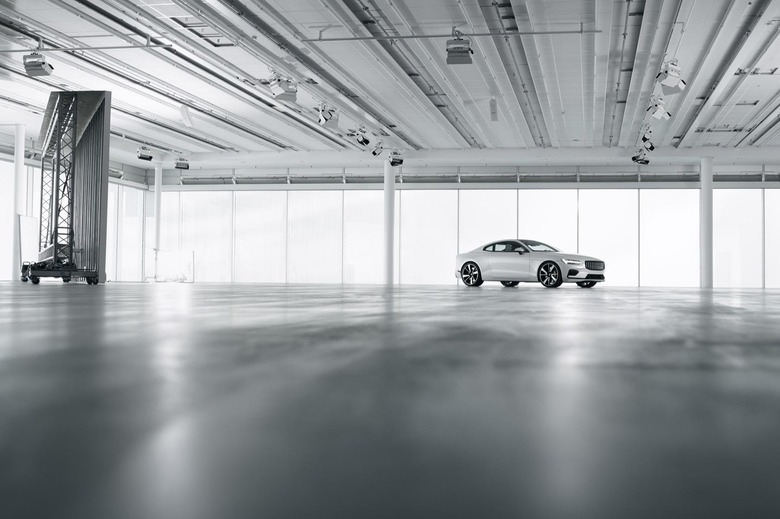 Polestar vehicles may be part of the Volvo family, meanwhile, but they won't be found in Volvo dealerships. Instead, there'll be a unique, stand-alone retail experience which the automaker is calling "Spaces". The first Polestar Space is conveniently located inside the new Polestar Production Center in Chengdu, China; similar to the Porsche Experience – though to a lesser degree – potential customers will be able to test out the EVs in ways that they can't (or shouldn't) on public roads.
Overall, the Polestar 1 is a great looking 2-door, hybrid sport grand tourer and is shaping up to be a fitting halo car for the Polestar brand to take on BMW, Audi, Mercedes Benz, Lexus, and dare I say even Porsche. However it's the unusual way Polestar drivers will get behind the wheel that could really shake up the industry.