Polestar 2 teaser provides first glimpse of Tesla Model 3 competitor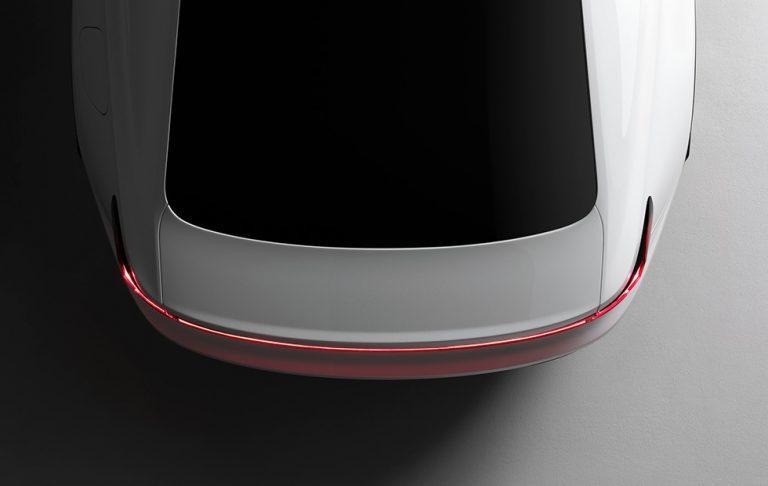 Volvo's Polestar division has released a teaser image of its upcoming Polestar 2 EV, providing only a tantalizing glimpse of the sedan that follows the Polestar 1 coupe. A roster of early information on the car joins the teaser image, teasing 400HP and a 300-mile range, though all of the final specs haven't yet been revealed. The model will enter production shortly after the Polestar 1.
The image provides an incomplete look at the Polestar 2, revealing a seemingly flat rear window joined by full width tail lights. The Polestar 2 has a four-door fastback body coupled with a 300-mile range. Polestar plans to offer the model in the same price range as Tesla's Model 3, giving the company a bit of competition in the EV market.
In addition, the Polestar 2 will feature an infotainment system that is based on Android, and it'll include the arrival of Google Assistant integration in vehicles. The company is holding back additional information, though, with plans to officially debut the vehicle at the Geneva Motor Show.
Polestar's upcoming EV sedan will enter production close on the heels of the Polestar 1, which is a long-range hybrid set to enter production later on in 2019. The Polestar 2 is expected to be available later this year, launching as a 2020 model. Given the Tesla Model 3 price range, buyers can likely expect to pay somewhere between $40,000 to $50,000 for the EV.
Though customers will be able to buy with cash, Polestar is hawking a subscription that'll be something like a slightly more premium version of the Care by Volvo package. Additional information about the car, though, won't be available for a couple more months.