Polestar 1 production begins as Volvo EV spin-off stakes its independence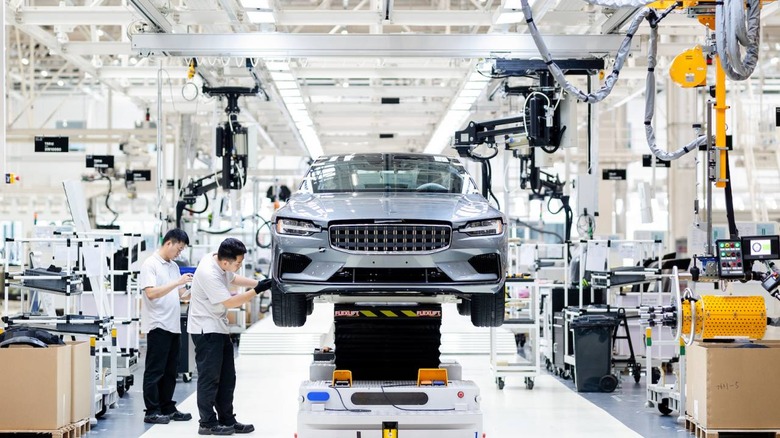 Polestar has begun production of the Polestar 1, its performance hybrid that the Volvo spin-off hopes will distract GT buyers from the usual BMW or Porsche. The car is being built at Polestar's new production facility in Chengdu, China, a specially-built factory for the Geely-backed automaker.
It's been a circuitous route for Polestar to this point. The company started out as a tuning firm and racing team, only to separate after Volvo acquired the former, Polestar Performance, in 2015. Come June 2017, Volvo announced that Polestar would be hewn off and operated independently, focusing on high-end electric performance cars.
That separation has been finalized now, with Polestar getting its World Manufacturer Identifier (WMI). That's the three-digit code which goes into a vehicle's VIN, the unique serial number assigned at production. Just in time, too, since the Chengdu facility is finally ready to begin production.
It'll be small numbers initially, admittedly. The expectation is that only 500 of the
will be built each year, with a planned three years of production amounting to just 1,500 examples. The car itself was spawned from a Volvo concept, a two-door coupe with seating for four and a hybrid drivetrain.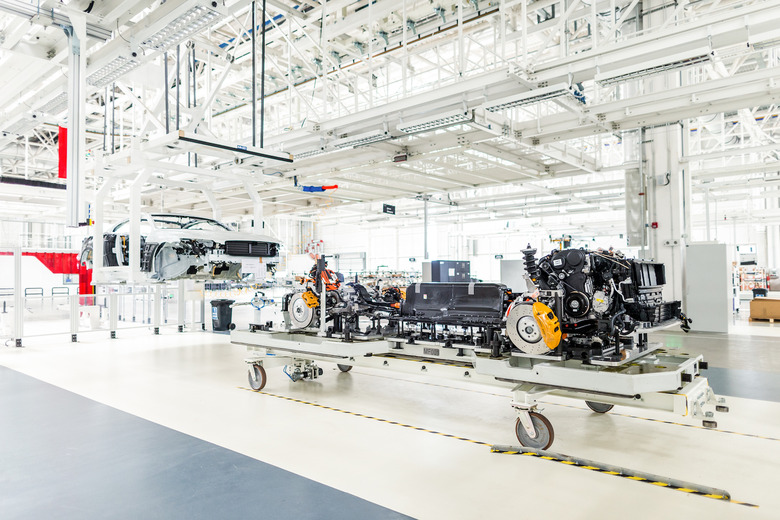 A gas engine at the front is combined with two electric motors at the rear, for a total of 600 horsepower and 738 lb-ft of torque. A 34 kWh battery should deliver 93 miles of all-electric range, though with the gas engine active that should be extended significantly. It'll be exclusive, too: Polestar plans to offer it under a subscription service, similar to Care by Volvo, in which all running costs bar gasoline are bundled into a single monthly fee.
Beyond Polestar 1, though, the automaker's plans shift to entirely electric.
is expected to go on sale in 2020, an all-EV hatchback intended to take on Tesla's Model 3 (and debut
in the process). After that will come Polestar 3, which is expected to be a coupe-styled crossover; that's not likely to break cover until 2021 at the earliest.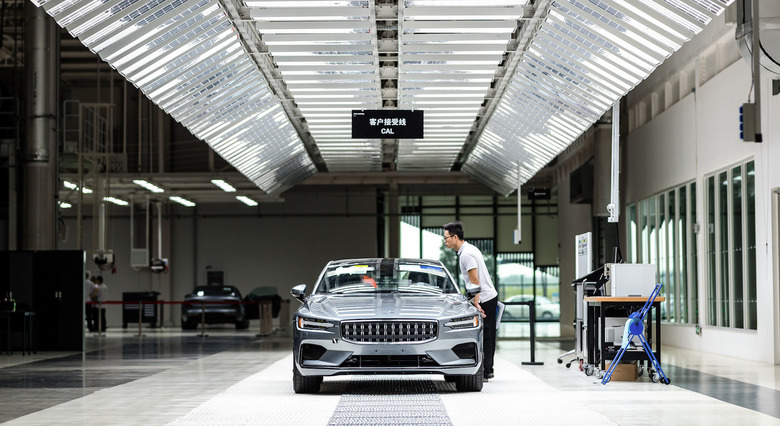 Deliveries of the Polestar 1 are expected to begin before the end of the year, though the Chengdu facility itself is special on its own. Bright and expansive, it features a glass atrium over the factory floor, along with a test track. Importantly for an automaker wanting to hammer home its green credentials, it's been designed to secure a Gold status in the LEED (Leadership in Energy and Environmental Design) ratings.
For Polestar 2, meanwhile, production is planned to begin in early 2020. That'll be at Luqiao, China, rather than at the Chengdu plant; the facility currently produces the Volvo XC40, as well as the Lynk & Co 01 and Lynk & Co 02.