Parrot grounds its toy drones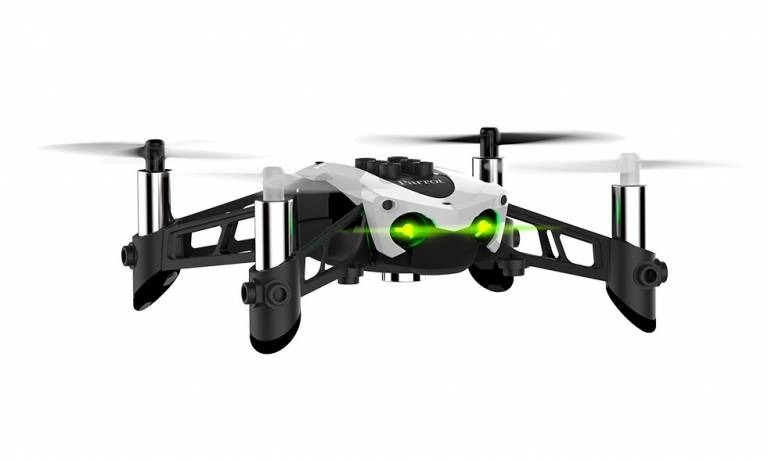 Parrot is grounding its toy drone business, opting to axe models like the Mambo and Swing and focus on more higher-end fare. The French company hovered into the drone segment back in 2010, with the original AR.Drone, and then proceeded to launch numerous models at consumer-friendly price points.
Most recently that has meant models like the Mambo and Swing. Described as "minidrones," they were priced at $119 and $139 respectively, a far cry from the cost attached to most drones.
While they weren't going to be of much interest to videographers looking to shoot drone videos, the minidrones did have kids and amateur pilots on a budget in mind. Problem is, that's a category which has been increasingly squeezed by affordable options from other manufacturers. DJI in particular has carved out a huge segment of the market.
As a result, Parrot has decided to throw in the towel, at least on its most affordable drones. Stock levels at retailers have been dwindling, and when Wirecutter hunted down the official word, the French company confirmed that the minidrones were on the way out.
What it doesn't mean is an exit from the drone business altogether. The Parrot Anafi, for example, will continue to be developed and sold, the company confirmed to The Verge. "Parrot has stopped the production and development of any drone but the Anafi and its variations," a spokesperson said, also saying that its own stocks of the cheaper models had been exhausted.
The writing had arguably been on the wall for some time, mind. Back in early 2017, Parrot confirmed it would be slashing jobs in its drone division, leaving around 150 people redundant and more than a 100 more redeployed. Consumer drones, the company said, had seen "changes in market" and Parrot needed to adapt to a more competitive segment overall.
It's not the first company to take such a draconian step, even with products that have generally been well-received and given glowing reviews. In early 2018, for example, GoPro made the surprise announcement that it would be killing off its Karma drone, despite it being the second best-selling drone in its price band the previous year. While GoPro didn't say in so many words, the threat there was the same as has apparently forced Parrot's hand: DJI's aggressive moves in driving down prices while leaving drone pilots still expecting advanced features such as autopilot.