Pantech next to pay Microsoft over Android patents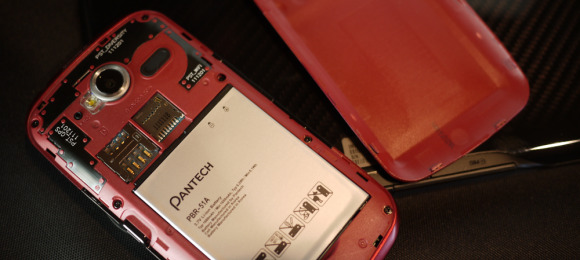 Microsoft has successfully sought royalty payments from a number of Android device makers and the next company that will likely pay up is Pantech, South Korea's third largest handset manufacturer. According to Yonhap News, Pantech is currently in talks with Microsoft regarding the patent usage in its Android smartphones but the details have not been finalized yet.
Pantech will likely sign a royalty agreement with Microsoft that will involve paying $5 per Android device sold, a fee that other Android OEMs have been rumored to pay, including HTC, Samsung, and LG. Samsung had agreed to pay Microsoft in a deal signed last September and LG, the second largest South Korean handset maker, had just signed a deal last week.
Microsoft is now collecting fees from nearly 70 percent of Android device makers and the animosity between it and Google are apparent in their public spats via Twitter and blog posts. Microsoft is currently suing Motorola over similar Android patent issues, but Motorola is also in the process of being acquired by Google. It will be interesting to see how this plays out.
As for Pantech, the company showed a strong effort at CES 2012 with its Pantech Burst 4G LTE smartphone and its Pantech Element 4G LTE tablet. Make sure to check out our hands-on for those two devices, both of which are heading to AT&T.