Samsung signs Microsoft patent licensing deal over Android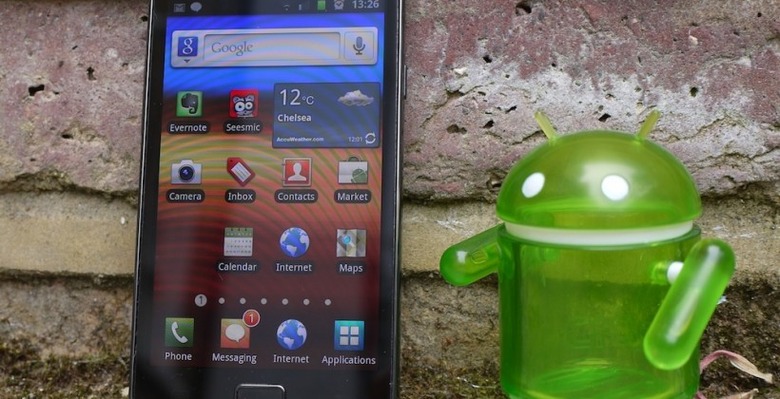 Microsoft and Samsung have announced a cross-patenting deal that will see the Korean firm pay royalties for every Android smartphone and tablet it sells, as well as greater collaboration on Windows Phone devices. The license agreement – which Microsoft describes as evidence of "a clear path forward" for Google and others who have complained of the impact of patents on Android's development – means that Microsoft collects cash from two of the largest Android device producers around, Samsung and HTC, leaving Motorola as the obvious missing link.
"Together with the license agreement signed last year with HTC, today's agreement with Samsung means that the top two Android handset manufacturers in the United States have now acquired licenses to Microsoft's patent portfolio. These two companies together accounted for more than half of all Android phones sold in the U.S. over the past year. That leaves Motorola Mobility, with which Microsoft is currently in litigation, as the only major Android smartphone manufacturer in the U.S. without a license" Brad Smith & Horacio Gutierrez, General Counsel & Deputy General Counsel, Microsoft
Samsung has agreed not only to commit to Windows Phone as a platform for future devices, but to collaborate with Microsoft on the marketing of the OS. Earlier this week the company announced the Samsung Omnia W, its latest Windows Phone 7 handset and one running Mango out of the box, while another model, the Focus S, has been seen in recent leaked photos.
"Some carriers have called for companies to enter into precisely these types of agreements to address the patent issues that are important to the mobile marketplace" Microsoft's general counsel suggests. "This is how companies have dealt with prior patent issues relating to radio and media technologies for mobile devices. As today's announcement illustrates, we have now done this for software technologies as well."
Whether Google will agree that giving in to Microsoft's licensing demands is the best way forward for OEMs using Android remains to be seen. Most telling, perhaps, will be how the company handles its new acquisition, Motorola Mobility, and whether the companies can hash out a licensing deal to tie up those last loose Android ends.