Samsung Focus S Windows Phone Mango Smartphone Pic Surfaces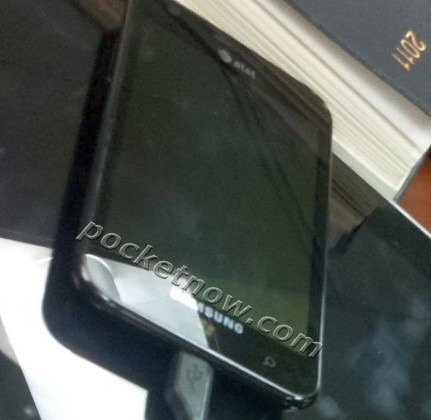 If you have been hoping that Samsung would launch a Windows Phone 7.5 Mango device that was along the lines of the Galaxy S II, the new Samsung Focus S may be the device. AT&T will be getting the smartphone and offered up the specs on the device earlier this month. There was also speculation that Samsung was readying a Galaxy S II style device with Mango before.
We already know that the Focus S will pack in Mango, a 1.4GHz processor, and will have a 4.3-inch WVGA super AMOLED Plus screen. That sounds like a nicely featured smartphone. The device will also have an 8MP rear camera that can record 720p video and a 1.3MP front camera. The phone that has surfaced is the first one of the smartphone we have seen.
It sitting on top of some sort of tablet and gulping power from the USB cable that charges the device. We might see the official unveiling of the phone complete with all the official pics we want any day now. Does a phone with Galaxy S II style running Mango appeal to you?
[via PocketNow]