Panasonic teases oversized Android flagship for MWC [Updated]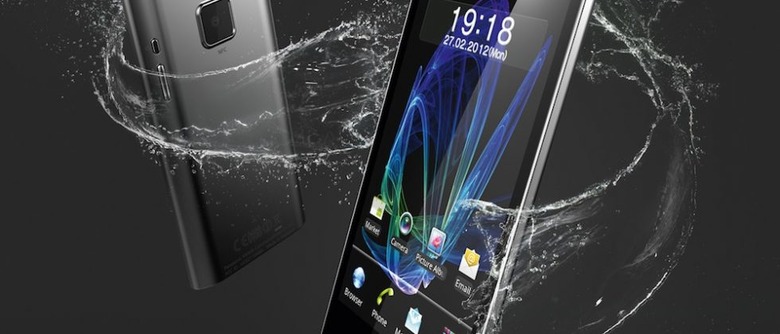 Panasonic's oddly named Eluga smartphone will be just one of at least two Android smartphones the company brings to Mobile World Congress it has confirmed, ahead of more ambitious consumer tablet plans in 2012. The company had never been shy about its European ambitions for the next three to four years – aiming for 1.5m sales in Europe this year alone – and there will be at least two devices to help carve out a place in the Android marketplace, Panasonic told Pocket-lint. However, details on the second phone are limited.
The second Panasonic handset will be a more premium option than the revealed Eluga, with a larger display that apparently uses the company's own screen technology rather than OLED. Exactly which tech that might be is unspecified, but Panasonic has been using IPS Alpha panels in its recent HDTVs, produced by its subsidiary Panasonic Liquid Crystal Display Co., Ltd. Those promise broader viewing angles, far better contrast ratios and reduced jaggies on faster-moving content, and we certainly wouldn't argue with a smartphone-scale version.
Otherwise, there'll be a front-facing camera and a dual-core processor of unspecified providence. The Eluga has a 4.3-inch screen and a 1GHz dual-core Texas Instruments OMAP 4430 processor, so the second Panasonic looks set to be quite the pocket-dominating speed demon.
As for the tablet, Panasonic says it will be distinct from the ToughBook slates of 2011, with a resolute consumer focus. Again, no specific hardware details at this stage, though Panasonic may preview the new model at MWC next week.
Update: TechTV101 coaxed a few extra tidbits out of Panasonic, namely that there would be three new smartphones at MWC next week, and that we might see some of the company's LUMIX digital camera tech show up in one or more of the phones.