Panasonic 4.3-inch OLED Android phone hits Europe 2012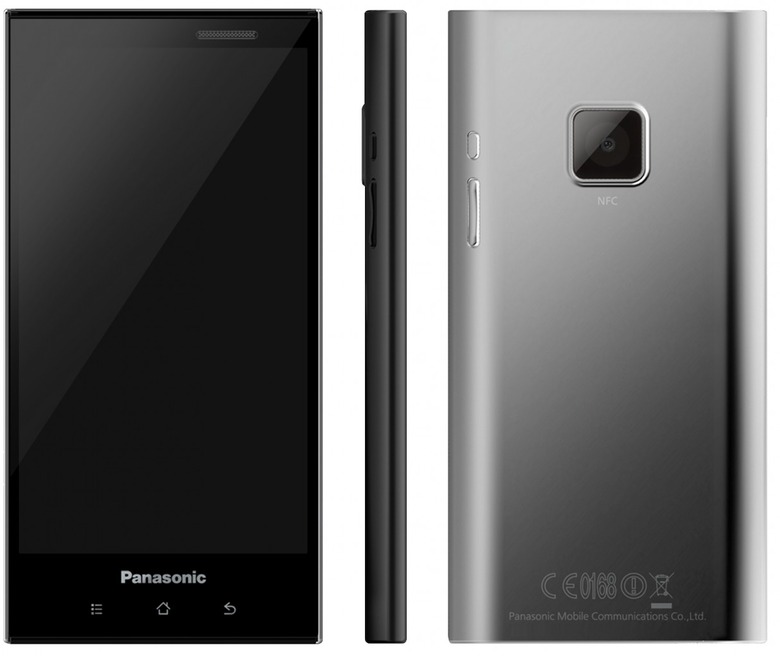 Panasonic has revealed the first model of its European smartphone assault, a 4.3-inch Android device with a qHD 960 x 540 OLED display, NFC and a slimline "D-shaped" cross-section. Currently unnamed, the new device will be the first of Panasonic's new line-up in Europe, arriving in March 2012 and bringing some of the tidbits Japanese Panasonic device buyers have been enjoying for some time.
That will include being both waterproof and dustproof, something many Japanese handsets offer but only rare "ruggedized" variants – usually lacking in specs and functionality – do in North America and Europe. The ultra-slim model shown here will be the reference design on which Panasonic bases a number of new models, targeting 1.5m European sales in 2012 alone.
That will be followed by a growing international release, spreading across Asia and into North America, with the eventual goal being 9m sales in 2016 across Europe, Asia, China, and the United States. The smartphone market – and particularly the Android segment – is hotly contested now, and the Panasonic will have to bring its best game if it wants to compete.
[Thanks to everyone who sent this in!]