Panasonic Toughbook Android Tablet Announced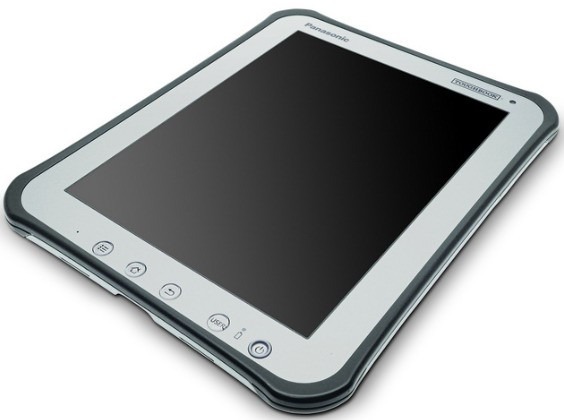 Panasonic's Toughbook line of products have long been known for their rugged exteriors and enterprise security. Today, the company announced a Toughbook Android tablet, which could very well be the world's first rugged tablet device. Panasonic believes the tablet will appeal to a wide variety of users including "mission critical government personnel, highly mobile field forces, SMB's looking for a competitive edge, security conscious IT managers and bottom-line focused CFOs."
The Toughbook tablet wont be the thinnest or prettiest tablet you'll see. For that, there's the good old iPad 2 and the upcoming Samsung Galaxy Tab 10.1. This rugged tablet is built to withstand harsh conditions in the field such as on construction sites or for military deployment and comes with built-in enterprise-level security.
It features a 10.1-inch XGA (1024 x 768) touchscreen display that's matte for easy viewing in daylight. It also comes with an active stylus, GPS, and optional 3G/4G connectivity. Other details and specs have not been disclosed yet and its not certain which version of Android it will be running. However, the tablet is scheduled for a release during the fourth quarter of this year.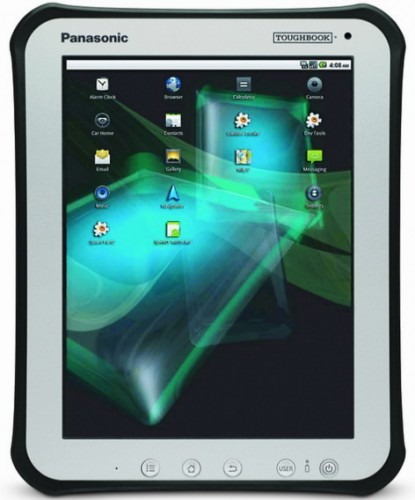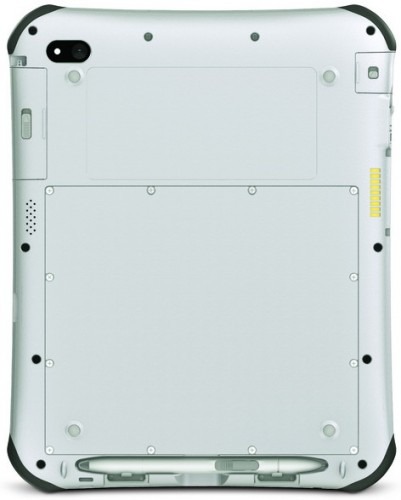 [via Unwired View]