OnePlus 7 leak promoted by online retailer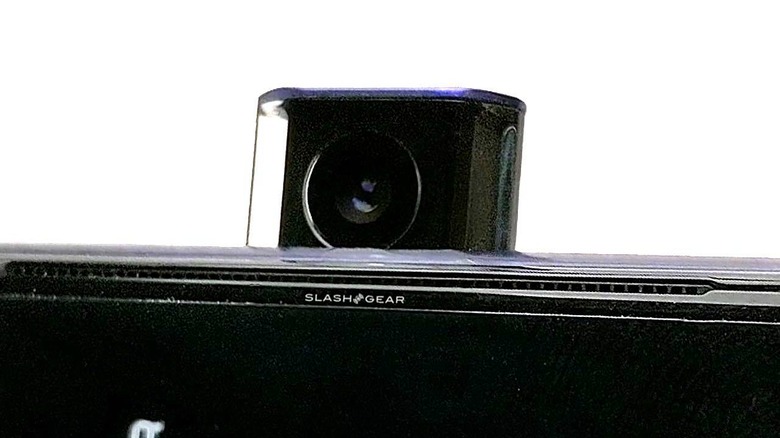 This afternoon the OnePlus 7 was leaked in full by a retailer online – or so it would seem. This retailer has done the same thing in the past – apparently leaking devices well in advance of actual launch. What separates this situation from the rest is the subject matter – and the fact that it's reflecting some of the analysis we've done in the recent past.
If you'll look at the specifications leaked by Giztop (at Giztop dot com slash OP7 dot HTML if you want to look at it in real life), you'll see a set of phone details. These specs are very similar to those that we've reported in a post earlier this month. This information is pretty much listed here, more or less.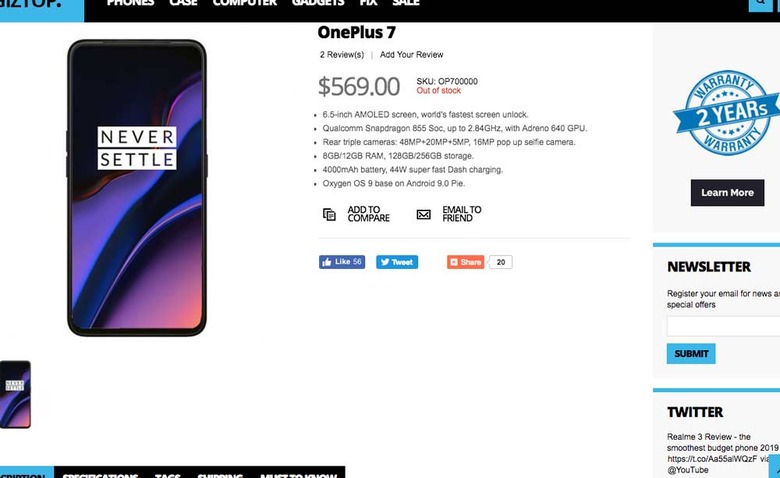 As mentioned by GSMArena earlier today, one part of the Giztop listing seems to mention one sort of charging, while another part mentions something different. The listing was likely created using templates – of the phones that are likely leading up to this device, as we've outlined in our most recent analysis of the OPPO F11, R series, and OnePlus 7. One tips the other.
In this case, it's a matter of branding charging types. OPPO tends to use a fast charging brand name "VOOC", while OnePlus uses their own brand "Dash Charging". In one part of the listing on Giztop we see Dash Charging, on another we see VOOC. For more VOOC, have a peek at the OPPO F11 Pro, aka "the perfume bottle."
The listing also mentions things like a "Waterdrop Notch" – which is what the most recent already-released OnePlus 6T has. So the whole listing is pretty mixed up, and there's no real reason to believe any of it more than any other source. I wouldn't be shocked to find that Giztop knows no more than your average everyday citizen.
In the real world, this is far more likely a purposeful listing done by the retailer to garner attention from blogs like... well, us. Instead of taking this information without question, though, we're going to go ahead and report it as it is: copy-pasted.
At the moment it would seem that we're still able to trust the sources used by OnLeaks. That's another leaker who's made it his business to attain CAD drawings of the devices well before release – for a variety of different phones over the past few years. He's pretty accurate when it comes to going ahead and rendering these devices on his own using said drawings.
Above you'll see what's pretty likely to be the OnePlus 7 – in effect. This isn't a rendering done by OnePlus. It's made by OnLeaks. So it'll be SORTA like this – if not basically identical to this.