Ocosmos OSC9 pre-sale announced; OSC1 far behind?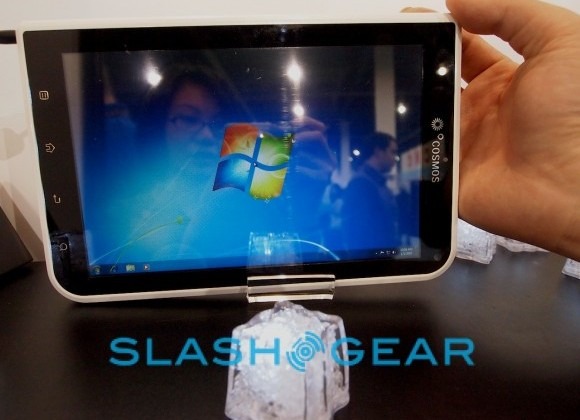 Ocosmos' compact Intel Oak Trail tablets – launched at CES 2011 earlier this year – the OSC9 and OSC1 could be on sale imminently, with the Korean company announcing pre-sale information for the larger OSC9 slate. According to OCOSMOS, pre-sales of the OSC9 – which has a 9-inch 1028 x 768 touchscreen and has a clever folio case with an integrated wireless keyboard remote – would begin in June.
Meanwhile, the fact that other Oak Trail tablets, such as Fujitsu's Stylistic Q550, have already gone up for sale suggests that there's no processor availability holding the Ocosmos tablet back. The company is yet to comment on the OSC1, which has a 5-inch 1024 x 600 display and runs Windows 7 despite resembling an oversized smartphone, though the expectation is that, if the OSC9 is imminent, the OSC1 should likely be close behind.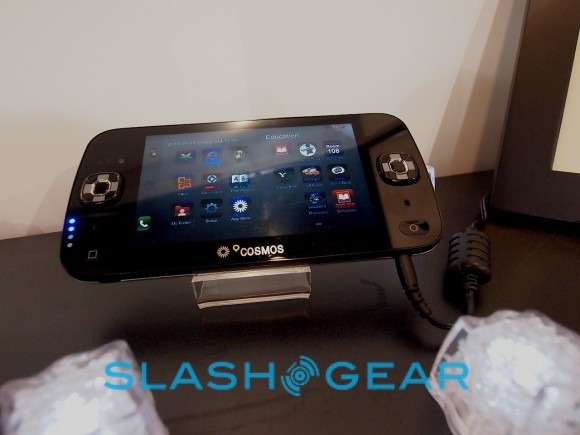 The final specs of the OSC9 will include WiFi – with WiMAX and 3G options – together with 2GB of DDR2 memory, a choice of 32GB or 64GB flash storage, and dual cameras, 5-megapixels on the back and 1.3-megapixels up front. It'll also have a 6-axis gyroscope and run Windows 7 on a 1.5GHz processor. No word on pricing.
[via Pocketables]