Fujitsu Stylistic Q550 tablet lands for pre-order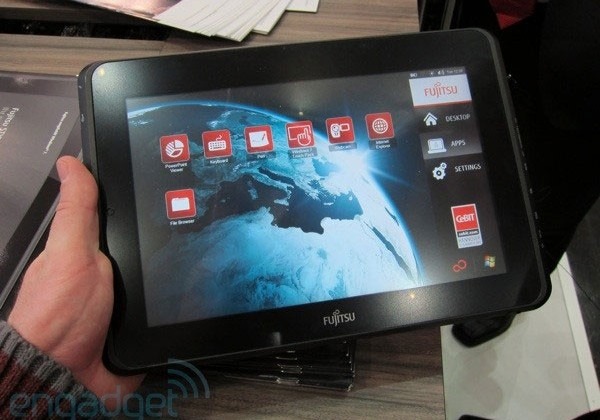 When we think about tablets or slate computers generally, the iPad and Android offerings come to mind. There are a number of other slates out there though that looks sort of like the tablets we are all familiar with but pack in hardware that is more like a netbook. The Fujitsu Q550 is one of the slates that is sort of like a tablet, but has more in common with a netbook than the iPad. The Fujitsu Stylistic Q550 slate is now up for pre-order.
The new slate is up for pre-order for the first time for people in the US and it has a price starting at $729. The slate has some interesting features that might make it appealing to business users. The machine runs Windows 7 for instance so it will work with some of the software you probably use in the office. It uses Intel Oak Trail platform and has a 10.1-inch screen. That 10.1-inch screen is a 1280 x 800 resolution unit.
The base model sells for $729 and for the money; you get a 30GB SSD and a dual cell battery. An upgraded version of the slate sells for $849 and gets the user 62GB of storage and a four-cell battery. Both of the units have front and rear cameras, HDMI output, and USB ports. They also have WiFi, a SD card reader, and more.
[via Engadget]