NVIDIA sings Tegra 3 praises for HTC One X+ with LTE

The folks at NVIDIA have made it clear that their biggest effort yet in the smartphone space will indeed by the HTC One X+, complete with a monster Tegra 3 quad-core processor and LTE capabilities with AT&T. This device will be the first 4G LTE-capable device working with the Tegra 3, and this version of the Tegra 3 comes in at 1.7GHz per each of its four main cores. Of course there's always that hidden fifth core – the ninja core, as some call it – made to handle low power-needs tasks and keep your battery life surprisingly long.
Though we've seen the HTC One X working with the NVIDIA Tegra 3 in an earlier iteration of both pieces of hardware, this new HTC handset brings the functionality to AT&T's 4G LTE network. It's important to note here that the HTC One X already on AT&T works with a Qualcomm Snapdragon S4 processor under the hood while the international version has the Tegra 3. With the HTC One X+, you've got the Tegra 3 matched with LTE – again, for the first time ever.
This piece of hardware has NVIDIA noting that it's "67% faster than the HTC One X LTE" – and we'll certainly be checking that claim once the device is in our hands for review. NVIDIA also notes that this device will have up to 50% (6 hours) more talk time attached to it than its AT&T predecessor and the whole experience will be swifter all around. The addition of the NVIDIA processor also allows the user to access the NVIDIA TegraZone for optimized games galore!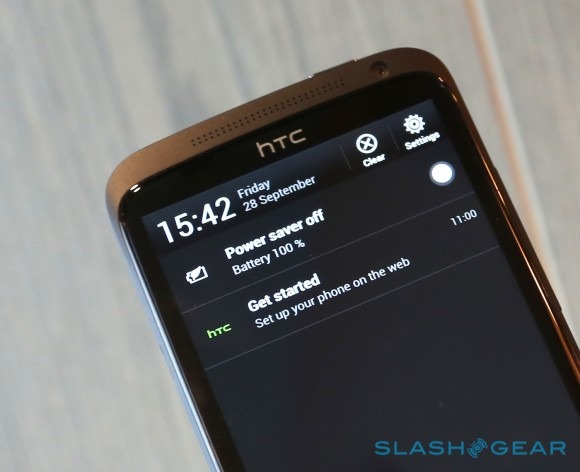 Have a peek at our review of the original HTC One X, comparison and review of the HTC One X LTE, and our hands-on with the HTC One X+, and stay tuned for our full review of the One X+ as well. We've also got a feature entitled HTC One X hands-on with Tegra 3 gaming if you'd like to take a glance. Coming up soon! Take a glance at the timeline below to learn more about the One X+ as well, and get pumped about it coming to AT&T for you soon!
[via NVIDIA]