HTC One X+ Official: We Go Hands-On!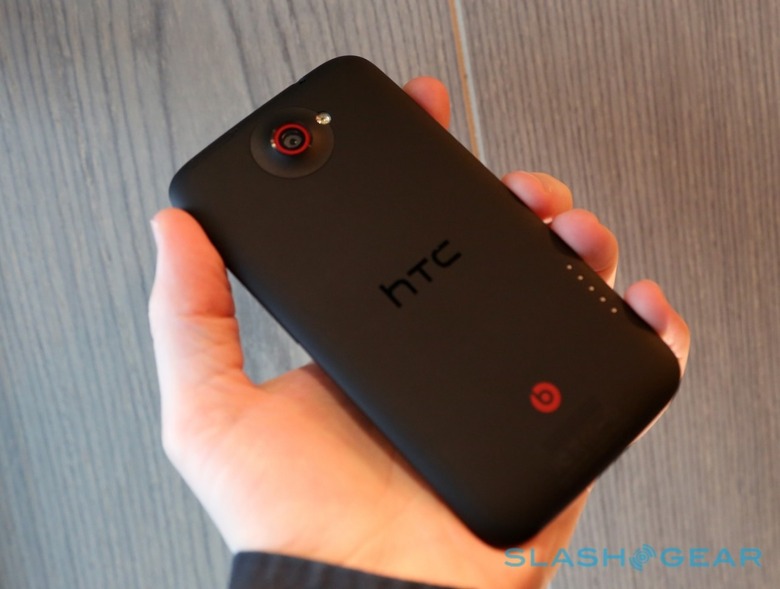 It's six months since HTC launched the One X, one of its best smartphones in years, and with the HTC One X+ the company hopes it can polish its flagship back to the top of the list. Outwardly identical to the One X, albeit with a new matte black case and red detailing, the One X+ makes its changes on the inside, upgrading the processor to a 1.7GHz quadcore NVIDIA Tegra 3 AP37 and massaging the smartphone's guts to accommodate a larger, 2,100 mAh battery. We caught up with HTC for some pre-announcement playtime.
Chip and battery are the big numbers, and HTC is pretty proud of them. The company claims performance is up as much as 67-percent compared to the original One X, while battery life has gained up to 6hrs more talktime versus the old phone.
In the hand, it's unsurprisingly instantly recognizable as a One X: it still feels broad and flat, surprisingly slim, and the textured casing is easy to grip. The rear camera pucker – still an 8-megapixel sensor with f/2.0 lens – gets a ring of red around it, matching the pared down Beats Audio logo, while the front camera now musters 1.6-megapixels and, for the first time, gains access to HTC's Image Chip technology.
That does its processing on the RAW photo data, rather than after its been converted to JPEG, and HTC sets the One X+ to automatically shoot vanity stills in Portrait mode with skin tone smoothing and other virtual botoxery. You can turn it off if you'd rather be seen in your hideous, unairbrushed state. The front camera also now gives a countdown by default, three seconds to allow you to pose rather than be snapped while thumbing the button.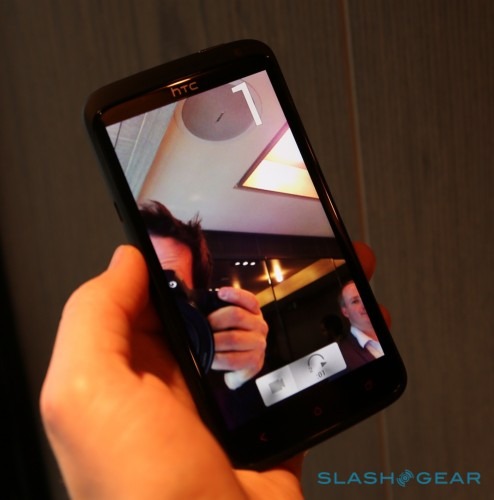 It's not the only change to the camera software. The UI now shows how many photos and minutes of video you have left – HTC will offer both 32GB and 64GB versions of the One X+, though neither gets a microSD slot – and if you lock the phone with the camera app still in the foreground, HTC assumes you're a shutterbug tourist and bypasses the lockscreen next time you turn the phone back on to save valuable milliseconds of photography time.
Beats Audio has its new logo and a new feedback amplifier, boosting the performance of the One X+'s speaker. This, HTC says, "constantly monitors" the signal to the speaker and tweaks it so as to make it as loud as can be without clipping or crackling. Unfortunately, unlike on the Windows Phone 8X by HTC, there's no companion amp for the headphone jack – arguably of far more use than a louder speaker – though the power has been increased from 0.5V to 1.5V. It's also possible to use NFC to pair the One X+ with compatible Beats speakers.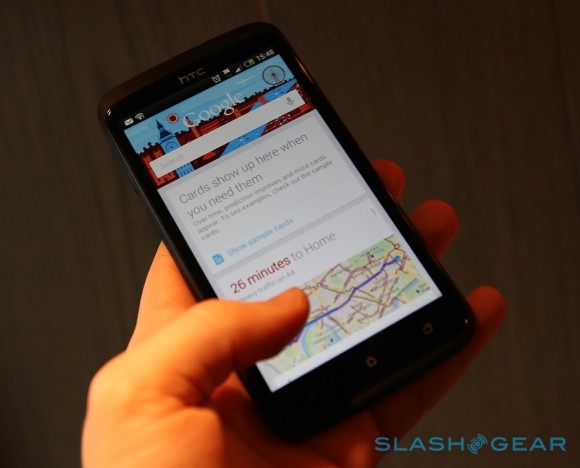 Elsewhere in software, there's now Jelly Bean (complete with Google Now) behind the scenes with HTC Sense4+ – a new strategy of nomenclature HTC says is less focused on micro-changes and more on usable features – strapped on top. The Gallery app follows the path of the Music hub, and pulls in content from Facebook, Dropbox, Flickr, Picaso, and what's stored on the handset itself, and you can now sort images by date, event, and location, complete with a map view showing where clusters of shots were taken.
The One X+ is PlayStation Certified, and with the app – not installed to the phone by default – you'll eventually be able to download Sony games. HTC Watch 2 does get loaded out of the box, however, and has also evolved into a hub of sorts: now, as well as renting and buying movies and TV shows from HTC's store, there are links to video apps like YouTube and ESPN. A three-finger upward swipe flicks the content to your HTC MediaLink HD, and if the third-party video app itself has support for the MediaLink SDK, you can continue using the phone for other tasks while video keeps playing. Otherwise it's simple screen-mirroring. HTC couldn't say which developers had baked in such support, though did tell us it was in discussions about it.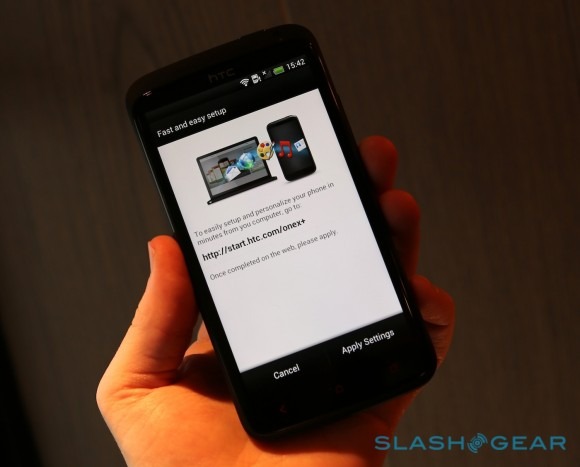 Finally, there's a resurrection of the online Sense tools, now part of the "Get Started" feature which will welcome all new One X+ owners. They'll be able to set up their new phone – arrange wallpapers and homescreen widgets, choose apps from Google Play – in their desktop browser and then, by logging into the One X+ with the same Sense account, have it automatically set up that way. You can set up your online account before you even have the phone, in fact, giving you something to do while you eagerly await the delivery guy.
Unfortunately there's only one-way sync, at least to begin with, so any changes made on the phone won't be backed up online. Instead, all you'll be able to do is reset the One X+ to the original configuration you first started with. Still, HTC says it does have plans to continue building on its online Sense provision, and we can hope it will make a better job of things the second time around.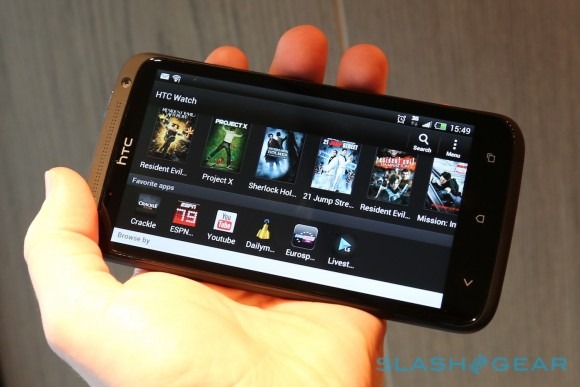 For Europe, there'll be UMTS HSPA+ models, with the promise of LTE versions for other markets. HTC did say that it could well change that and add an LTE for the fledgling EE 4G network in the UK, however.
As for Jelly Bean for previous devices, once the One X+ launches – in the UK, that will happen in early- to mid-October, across multiple carriers and alongside the original One X which will remain on sale – HTC will be pushing Android 4.1 to the One X, One S, and One XL shortly after. It will also include Sense 4+, though some of the hardware-specific features (like the speaker amp) obviously won't be supported on the older phones.