NVIDIA Project SHIELD - Should you be excited?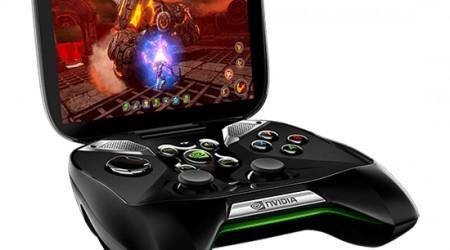 CES 2013 has only just started, but already NVIDIA has made its pitch for product of the show with Project SHIELD, the Tegra 4 based portable console that pairs the growing Android gaming scene with remote access to your home gaming rig. An eye-catching clamshell, borrowing cues from Xbox 360 and with a 5-inch 720p display, Project SHIELD promises the best of portable play with the freedom to output up to 4k Ultra HD video to your TV when you're home.
At its heart is Tegra 4, the freshly-announced fourth-gen chipset which NVIDIA expects to dominate Android phones and tablets in the coming months. In a head-to-head test on-stage yesterday, NVIDIA showed how Tegra 4 could load 25 unique, full websites in 27 seconds, versus the Exynos-powered quadcore Nexus 10 which took 50 seconds to do the same.
That's thanks to 72 GPU cores and four A15 CPU cores, along with NVIDIA's work on pulling all those engines together to squeeze the best out of the chipset. Tegra 4 also includes some potent real-time image processing, which could make for interesting augmented reality type games when Project SHIELD is out in the wild.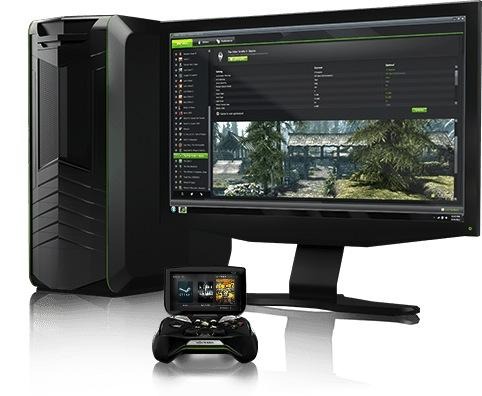 Where Project SHIELD gets interesting – and maybe shaky – is in remote play. Rather than solely relying on Android games, the handheld can wirelessly stream games from your PC or notebook. That requires a specific set of hardware components, however, most notably an Intel Core i5 or above processor, and one of NVIDIA's beefier GeForce graphics chips.
However, there's also support for NVIDIA GRID, for cloud gaming. The chip company didn't say whether that will entirely free up gamers from having to leave their PC on permanently, on the off-chance they might want to play a game; instead, it focused on the STEAM integration and positioned GRID as more of a conduit between the various components of the Project SHIELD system.
Unfortunately, in many ways there are still more questions than there are answers about Project SHIELD. NVIDIA says the console is expected to launch in Q2 this year, though there's no telling whether that ship date will slip, and the name is set to change before it arrives on shelves. Biggest question, however, is price: NVIDIA conspicuously gave no indication of how much the pocket powerhouse would cost.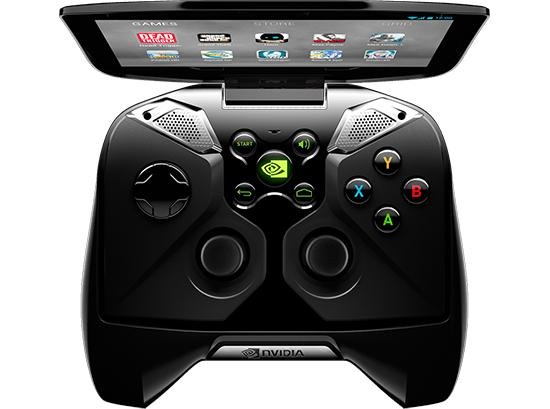 If the company can bring it in within the 3DS and PS Vita bracket – under $320, the same price a PS Vita with 3G goes for – then it could well find some buyers. However, the requirement for a decent-spec gaming PC or notebook for the remote play functionality means players may have to set aside some extra cash for upgrading or replacing their home rig. That might start to get expensive, especially compared to the bundle deals around on mainstream consoles like the PS3 and Xbox 360.
We'll have more coverage – including some hands-on time – with NVIDIA Project SHIELD during the show, so keep an eye on the SlashGear CES Hub for all the news!
[polldaddy poll=6813158]