NVIDIA Tegra 4 brings on "Always-On" HDR Camera technology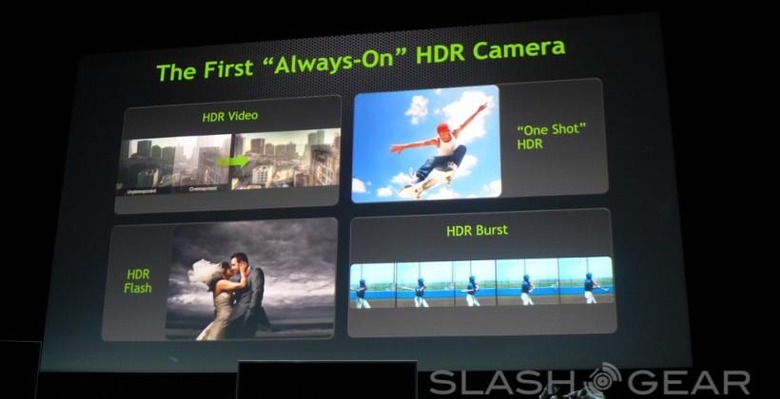 This week the folks at NVIDIA made with the reveal of the NVIDIA Tegra 4 SoC, a processor with 72 GPU cores – and with it came the next-generation NVIDIA Computational Photography Engine, architecture that basically gives your camera the ability to take amazing photos. This processor process takes a massive amount of image data in at once, allowing you to create what you'd only been able to do with HDR before here, now, with a single exposure – instantly.
A demonstration was done with an unnamed tablet onstage with a bright window behind a bar, a photograph taken of NVIDIA's CEO and a lady. This photo, with most traditional cameras, would be blown out in one way or another without a doubt. What NVIDIA was able to do was not only take an image with exposures mixed to create a balanced image, they were able to do it instantly, right there on the spot. Additionally, it was shown onstage live, with a sliding screen showing a preview of what would be photographed with ease.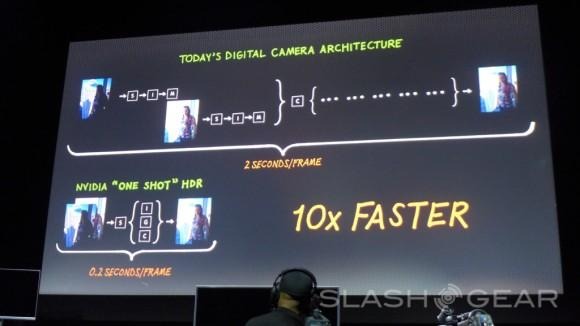 This is what NVIDIA calls the first "Always-On" HDR Camera. They've made to clear that this process will work for all apps – anything working with a Tegra 4 processor. Much in the same way that music changed for the better, became much more high definition with each new generation of transmission technology, NVIDIA makes the case that this technology will change photos.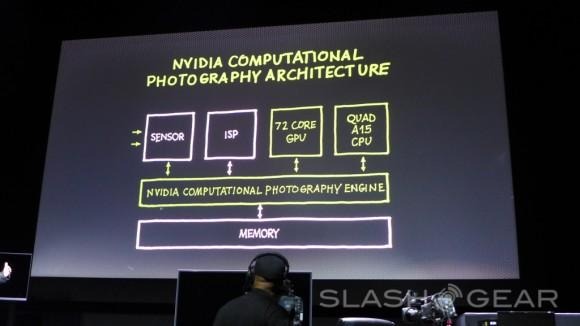 Stick around all week right here on SlashGear in our NVIDIA Tegra hub as well as our CES portal for more NVIDIA action than you know what to do with!