NVIDIA GeForce GTX 780 Ti release set with market structure details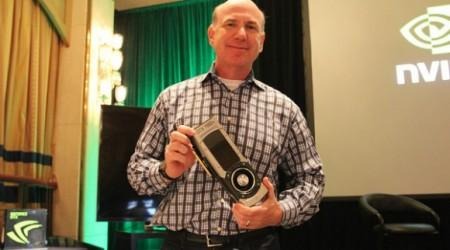 It would appear that we'll still be getting the full run-down on the NVIDIA GeForce GTX 780 Ti piecemeal as the company's push today includes no more than a price and release date. Readied for the 7th of November, this graphics card is set to out-do the current high-performing GeForce GTX 780 in price. This should follow with the normal "Ti" boosts in performance, suggesting we'll be seeing a card that's much closer to the performance of the highest-end NVIDIA GeForce GTX Titan.
Using high-end noise cuts inside, this card will be ready for the finest – near-finest, if you're counting Titan – entertainment and gaming experience on the market. The NVIDIA GeForce GTX 780 Ti was introduced briefly at the Montreal-based NVIDIA The Way It's Meant to Be Played event – aka Editor's Day – earlier this month. There too very few details were shared.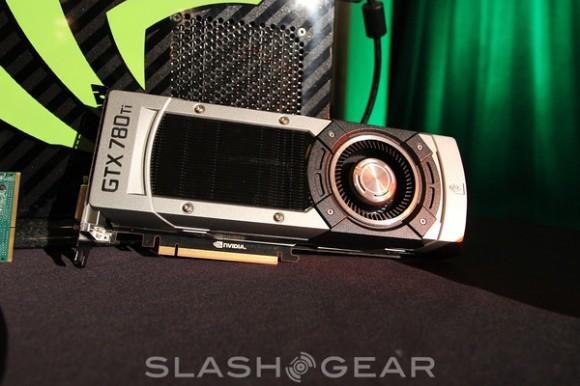 This card will be priced at a suggested e-tail price of $699 USD. This pricing changes the structure of the rest of the higher-end NVIDIA graphics cards on the market as well, pushing the GTX 780 to $499 while the GTX 770 hits $329 USD. The newest in Holiday Bundle action is also featuring this graphics card, with the 780 Ti, the 780, and the 770 all working in the top tier promotion.
This package gives you a "free" copy of Batman: Arkham Origins, Splinter Cell: Blacklist and Assassin's Creed IV: Black Flag right out the box – as well as a sort of coupon for $100 off the purchase of an NVIDIA SHIELD device. There's also a package that, when purchasing a GTX 760 or 660, gives you a copies of Splinter Cell: Blacklist and Assassin's Creed IV: Black Flag as well as $50 off a SHIELD purchase.