Now Google Home can control your August Smart Lock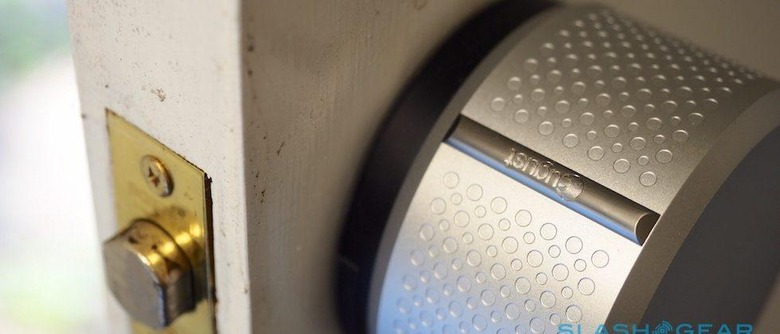 August's Smart Lock has added Google Home support, allowing users to ask the Google Assistant to lock their doors. The functionality which rolls out from today, builds on the smart speaker's growing range of Internet of Things abilities, which already include controlling lights among other things. However, in the name of security, August isn't granting full key-holder privileges to the Google Assistant quite yet.
The big omission is unlocking the Smart Lock, which at launch is a feature Google Assistant won't have. It's seemingly not a matter of whether such an ability is possible, but more that August still wants to make sure such a system would be sufficiently secure. After all, there's a big difference between controlling home security via voice and doing it through your app.
"Today users can lock and check the status of their lock using the Google Assistant," Jason Johnson, August CEO, said of the integration. "We are also working with the Google team to develop a safe and secure way to allow unlocking via Google Assistant." According to August, that unlocking support is expected to arrive later in 2017.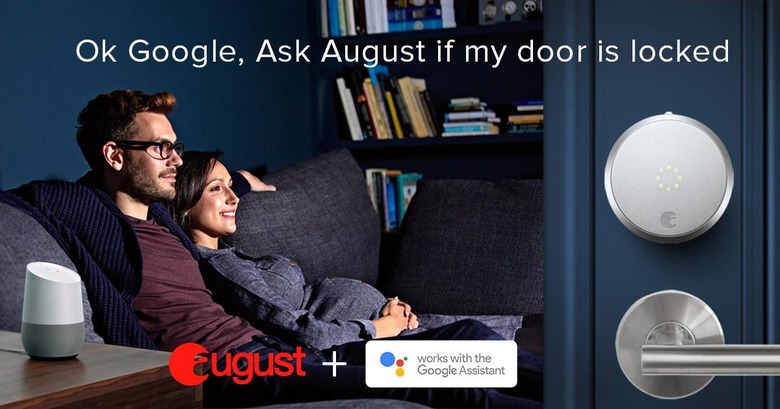 It's not an idle concern. Currently, unlocking an August Smart Lock requires either that you have the company's app with access privileges, or know the PIN for the optional August Smart Keypad. Either way, there's a lot more security there than merely being able to shout "Ok Google, unlock the front door."
The functionality joins August's existing support for two other virtual agent assistants. The August Smart Lock could already be commanded via Apple's HomeKit and Siri, and Amazon's Alexa on the Echo. Indeed, the company says, this makes its product the first smart lock to deliver support for all three major voice-control platforms.
In order for the integration to work, you'll need not only a first- or second-generation August Smart Lock, but the company's August Connect WiFi Bridge too. The latter acts as a go-between, bridging the Bluetooth LE connection the lock itself uses with your home WiFi network.
A new August Smart Lock is priced at around $200, while the Connect WiFi Bridge is around $65. Of course, you'll also need to budget the $130 for a Google Home. There's no word on whether Google Assistant on Android phones, like Google's own Pixel and Pixel XL, will be adding support for August's locks too.