Novatel MiFi 2352 HSPA personal hotspot shipping June 20th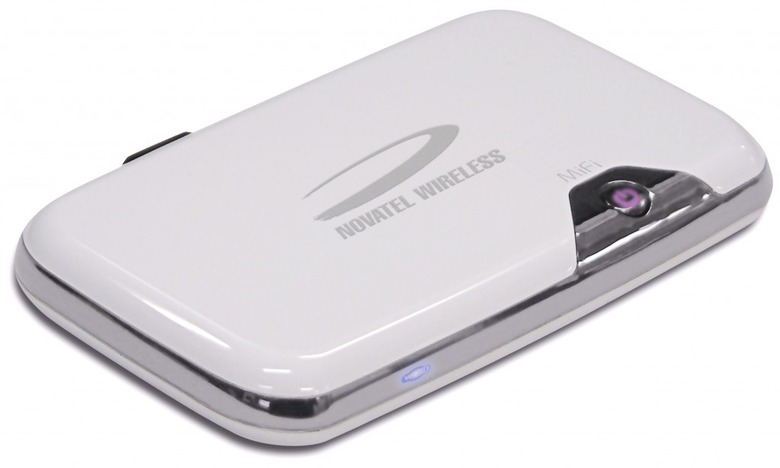 I confess, I've been hearing Vincent and Ewdi wax lyrical about the Verizon and Sprint versions of the MiFi portable personal hotspot, and going green with envy.  Happily we're finally hearing details regarding the GSM HSPA version of the device, the Novatel Wireless MiFi 2352, and while there's still no sign of European carrier confirmation it's already showing up at importer Mobilx.
Thanks to the new information, we now know that the MiFi 2352 supports triband HSDPA/HSUPA (900/1900/2100MHz) and quadband GPRS/EDGE (850/900/1800/1900MHz), with support for up to 7.2Mbps downlink and 5.76Mbps uplink speeds (network depending).  As with the CDMA EVDO Rev.A versions, it supports WiFi b/g with WEP, WPA and WPA2 security, and can handle up to five simultaneous clients.
It also offers GPS, as with the Sprint version of the MiFi, and measures 62 x 98 x 15.3mm while weighing just 81g.  Interestingly, it has a microSDHC card slot – happy with up to 16GB cards – that can be accessed by any of the WiFi clients, basically turning the 2352 into a mini-NAS. 
Mobilx currently have the MiFi 2352 listed for $259 before taxes, unlocked, and with the first stock expected on June 20th.