Novatel MiFi 2352 Euro GSM debuts at ShowStoppers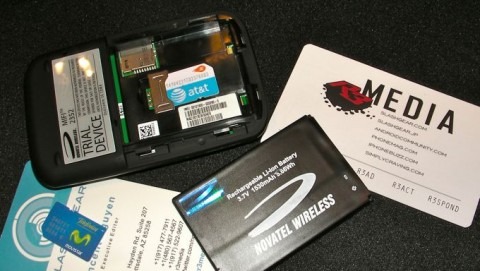 Novatel Wireless have announced the European GSM version of their MiFi personal HSPA/WiFi hotspot device, the MiFi 2352.  Combining an HSDPA/HSUPA chipset capable of 7.2Mbps downlink and 5.76Mbps uplink, together with a WiFi link which can simultaneously connect to up to five devices.
There's also a GPS receiver for use with location-based services and an integrated microSD slot.  The MiFi has a Li-Ion battery good for up to four hours continuous internet connection or 40hrs standby.
According to MiFi, there'll be an announcement on Monday morning regarding their UK carrier partner and the device's imminent launch.  The GSM MiFi 2353 will retail at $200 before carrier subsidies; the CDMA version will launch later on this year.  We'll have pricing details and more information tomorrow morning.