Notion Ink Adam Pre-Orders Open December 9

It's been a long time coming, but we've heard from a very trusted source that Notion Ink will indeed be throwing open the doors to pre-orders of their Adam tablet tomorrow, Thursday December 9 2010. The company isn't publicly confirming anything at this stage, but our source says that the binary countdown code which has been the basis for many pre-order rumors will read zero tomorrow, and the six Adam versions will go on sale. Meanwhile, we're also told an update to Android 2.3 Gingerbread is in the works, targeted for release just weeks after Adam's launch.
From what we've seen of the company's custom Eden UI and multitasking system, it looks like they've followed in Samsung's footsteps and done the legwork in bringing Android up to coping with larger-screen devices; however, it also seems that their work isn't going to clash with Google's own attempts at the same. We're also presuming that Adam will have an NFC sensor, the secret component that Notion Ink hid mention of in their site's HTML.
For full pricing information on the Notion Ink Adam, check out our full rundown of the Android slate. Pre-ordering will initially be limited to those users that have previously registered and commented on the company's blog, before opening up to broader availability. The six variants of Adam will consist of combinations of optional Euro/Asia or US 3G (or standard WiFi-only) and a choice of regular LCD or Pixel Qi displays.
Update: Notion Ink has updated its blog with an image of what looks like Adam about to be revealed [Thanks Pj!]: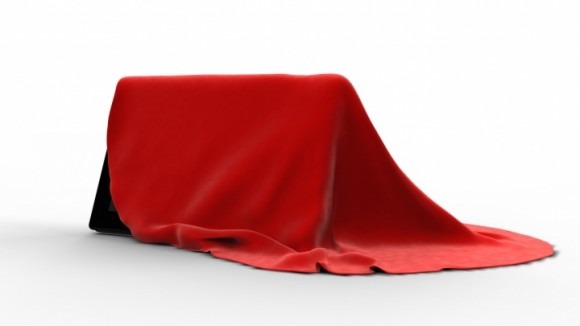 Update 2: We, like several other sites, are growing concerned at the absence of hardware details from Notion Ink on the preorder process; more details here.