NOOK Tablet announced officially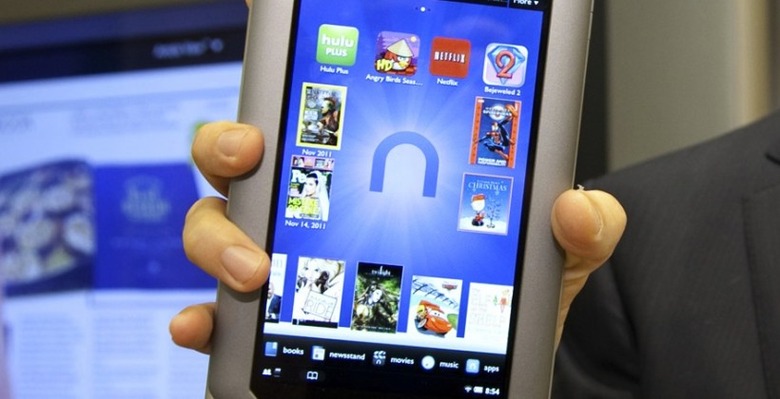 This week Barnes & Noble has released details on it's next generation NOOK device, the NOOK Tablet, an e-reader with twice the power of its predecessor with many of the same same specifications besides. Outside you'll find the same 7-inch VividView IPS LCD display found on the original NOOK Color and the overall shape of the device is quite similar as well. Inside you'll find a dual-core Texas Instruments OMAP4 processor at 1GHz, 1GB of RAM, 16GB of storage, and a microSD card slot capable of holding 32GB of additional space for all your Barnes & Noble distributed multimedia.
Of course there are a few tiny improvements over the original NOOK Color in that it's .02 inches thinner and .9 ounces lighter, and that 16GB of storage is 8GB larger than the original. Have a peek at our week-long review of the NOOK Color for more information on what it will mean to hold this new device. Inside you'll find such apps as Hulu Plus, Rhapsody, MOG, and Grooveshark along with the apps that came with the NOOK Color – Pandora, for example.
One of the biggest bits of news surrounding this release is the fact that while it, the NOOK Tablet, will be set at the $249 price point the NOOK Color had been at, the NOOK Color will be cut down to $199, this setting it right in line with the Kindle Fire, a device which has been known to have been compared to the NOOK Color upon its first reveal. Additional benefits of this new tablet include free Cloud Storage with Barnes and Noble ("Nook Cloud") and the promise of an ultra-light under-a-pound chassis.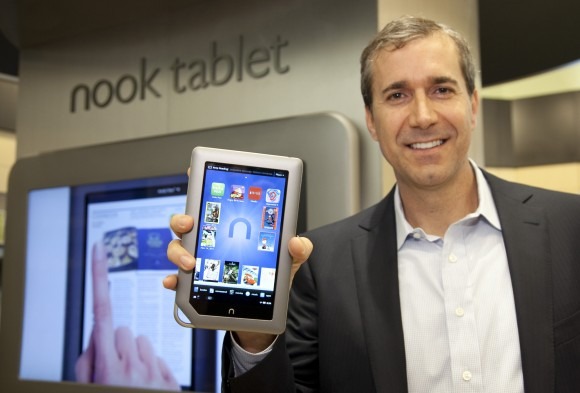 Netflix also comes pre-loaded on the device along with video support for up to 1080p, this being what Barnes and Noble calls the deepest Netflix integration of any tablet device. Nook Comics has been introduced for the tablet, this now the largest digital collection of Marvel graphic novels on any one device. Peter Vesterbacka of Rovio lent his helping hand to the fray with a lovely quote on how well Angry Birds will work on the device:
"NOOK Tablet's display and speed make for a wonderfully colorful and dynamic Angry Birds gameplay experience." – Vesterbacka aka Mighty Eagle
Stick here on SlashGear for a hands-on roundup in just a bit!
UPDATE: Check out the pre-release info and demo videos, the intensely viscous words of war vs the Kindle Fire spoken by Barnes and Noble's CEO, and the official skinny on the price reduction of the original NOOK Color!