Nokia World 2013 round-up: Lumia, Asha, and a tablet to boot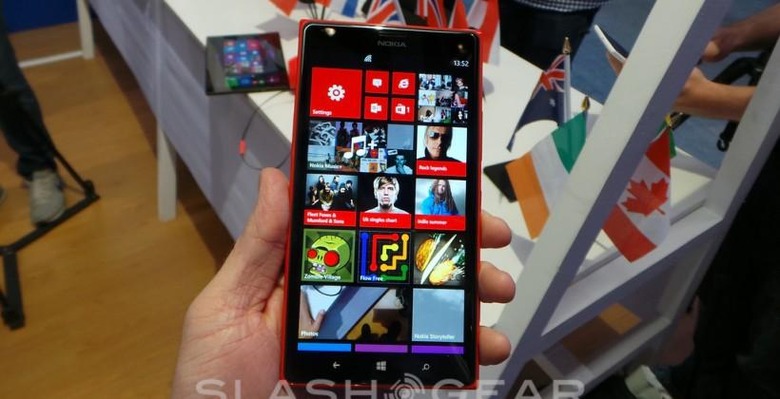 This morning the 2013 edition of Nokia World in Dubai was held with the likes of smartphones in the Lumia and Asha lines along with one lovely tablet. This event was meant to show the world that the hardware team at Nokia does not plan to let up now that they're moving in with Microsoft, and that they're not afraid to continue pushing devices of all shapes and sizes. This event brought on devices of all sizes – large, small, and tablet-sized, too!
What you've got to take a peek at before you get lost in the Lumia is the newest collection of Nokia Asha devices. Described by some as "trapped in ice", they've certainly got a unique look all their own. These machines are MeeGo-inspired and ready to take on the international midrange market of feature phones sooner than later.
Have a peek at the Nokia Asha 503, Asha 502, and Asha 500 as well. Then it's time to head to tablet town for the first slate from Nokia in a very, very long time.
What you're seeing next is the Nokia Lumia 2520, the fabled Nokia Tablet that's been in the works for what may very well have been several years. What we know now is that this machine is ready to roll will distinctive colors and Windows RT for the 10.1-inch tablet of Lumia-lovers dreams.
The Lumia 2520 works with a format that's certain to draw in the likes of those enthralled with the look and feel of the full Nokia Lumia polycarbonate lineup. Our Nokia Lumia 2025 hands-on will fill you in fully.
You'll be seeing several massive smartphones in the mix later this year as well. The one bound for AT&T as an AT&T exclusive is the big Nokia Lumia 1520. This machine will be appearing in Red and Yellow at least, working with Windows Phone 8.1 for the next generation of Microsoft's mobile devices.
Have a peek above at our Nokia Lumia 1520 hands-on to see what the new high-end of Lumia is all about. This device has not yet been priced or dated for AT&T, but we're expecting it to appear in the coming weeks, certainly before the end of the year.
For the Nokia Lumia 1320 it would appear that the brand is aiming for the mid-tier with specifications and a price that reflect such an aim. You'll see in our Nokia Lumia 1320 hands-on that we're watching this panel exist as one that's very similar to that of the one appearing on the AT&T-exclusive 1520, but here coming with 720p rather than 1080p.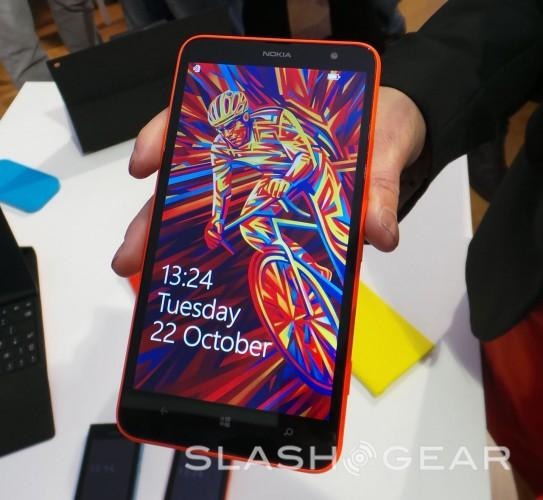 As for software, you'll be rolling with Nokia Lumia Black in the coming weeks – not everyone, but some users with Lumia devices. There's also been a promise of Instagram as well as Vine for users in the near future. Have a peek at our new Nokia software round-up from Nokia World 2013 as well for the full presentation.