A collection of devices will likely be revealed this week by Nokia – everything from a tablet to a smartphone (or more than one) to an MP3 streaming music player. This smallest of the collection of devices has been tipped with the name Nokia Guru – at the moment it would appear likely that this name refers to the early code-naming of the machine rather than the final release name. It'll work with MP3s inside as well as wired earphones, a physical volume button, and microUSB.
Accessories
What's most important about this "Guru" device is not the fact that it looks very, very similar to Apple's current iPod nano. Instead it's the fact that it works with NFC. It's likely that users will be able to tap their Nokia Lumia device to this machine and instantly connect their music collection from the phone (or perhaps the tablet) to the miniature music player. Controlling this device will then be done with the smartphone, playing music out to the user via the headphones.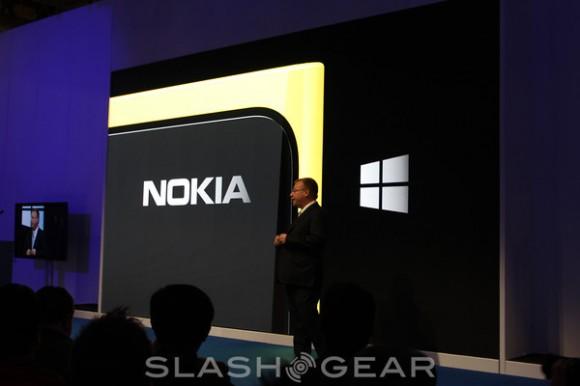 It's also possible that once the smart device and the music player are connected, the phone could be left in the user's pocket or backpack while the tracks of music are controlled using the built-in controller on the headphones line, much like previous Monster-branded Nokia earbud units. These earbud units work with music control from a line-based set of buttons that also work with Apple's iTunes on desktop machines and with the iPhone.
There's also the likely reveal of the Nokia Bluetooth Treasure Tag accessory, one that allows you to keep track of whatever device you like to Bluetooth, NFC, and Wi-fi. This device will likely work with the full range of Nokia devices revealed in the next 24 hours.
Smartphones
There's a gush of smartphones about to be appearing in both the Windows Phone 8 and the feature phone categories from Nokia, starting with the 1520. The Nokia Lumia 1520 will work with a massive 6-inch display with 1080p resolution and Qualcomm Snapdragon 800 quad-core processor under the hood. This device will also appear with a 20-megapixel camera on its back.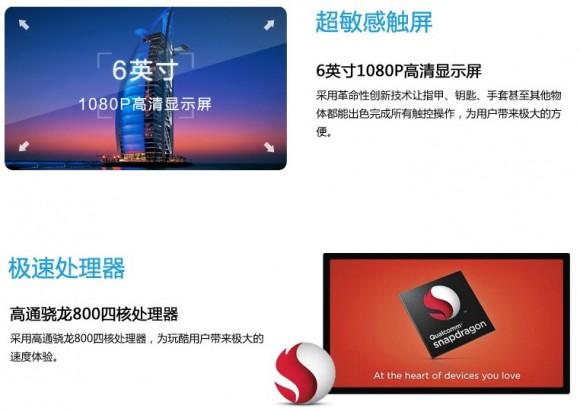 There's also a Lumia 1320 appearing with codename "Batman", ready to be a lower-cost version of what's presented with the 1520 and the 2520 in tune. This device will likely be released with a large display, Windows Phone 8, and a 5-megapixel camera on its back. How it'll replace the Nokia Lumia 820, we do not know.
There's a Lumia 929 being prepared for Verizon with a 5-inch display running at 1080p resolution, likely the sharpest display on a Windows Phone 8 device to-date. This device may also not quite be ready to roll out tomorrow as Nokia World is an international event – it may be mentioned, on the other hand, so keep an ear out.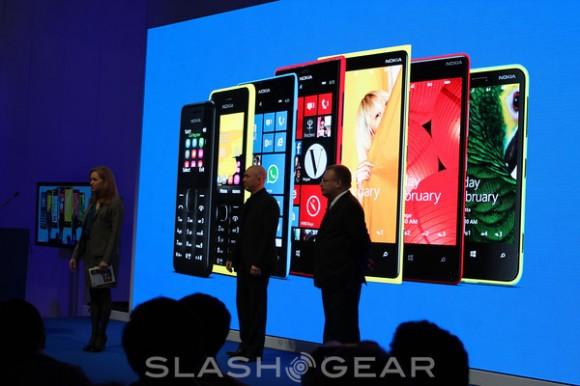 Likewise there's set to be a variety of upgrades from old versions – like the Lumia 525 as a replacement for the Lumia 520 – ready to roll for hands-on at tomorrow's event. Asha will continue to take hold at the Dubai-based event tomorrow as well, with the Asha 500, 502, and 503, specs reflecting Nokia's continued desire to run the top-tier collection of smartphone abilities into the lower side of the party for international inexpensive handsets.
Tablets
Don't be fooled by the title – we don't expect there to be much more than a single tablet revealed at tomorrow's events. That said, this tablet has been expected for many, many moons – and it's likely gone through more than just a couple of revisions since it first saw rumor back well over a year ago. Here we've got the Nokia Lumia 2520, ready for international release.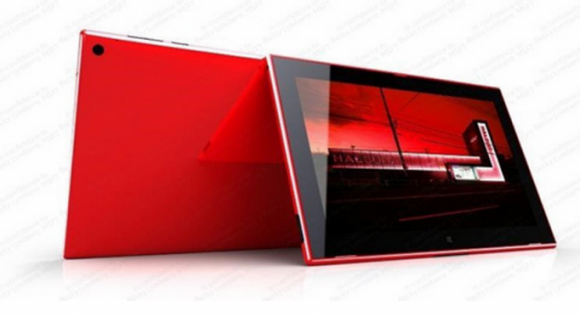 The Nokia Lumia 2520 has been leaked for Verizon here in the United States and will likely appear with AT&T too, with 4G LTE connectivity in both cases. This tablet has been tipped to be rolling out with a 10.1-inch display with 1080p resolution and a Qualcomm Snapdragon 800 quad-core processor under the hood. There's also a rumored (and certainly odd) 6.7-megapixel camera on the back of this machine for good measure.
Where and When
Nokia World will be held on October 22nd, 2013, and you'll be able to catch the news here at 1AM PST (that's just after midnight tonight). Of course the news will still be up when you wake back up tomorrow morning, so it's completely up to you if you want to stick around 24 hours a day – we'll never tell you you can't!
Have a peek down the rabbit hole at recent Nokia rumors and leaks to see the full range of possibilities – expect BIG things from the company as well. That's BIG as in smartphones and the very possible tablet exposure too – so the tips suggest!