Verizon Nokia tablet Lumia 2520 tipped for November 17th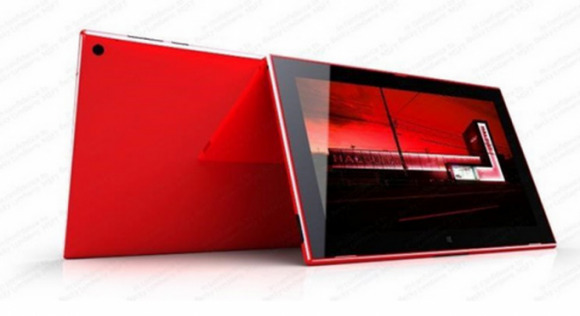 The Nokia Lumia 2520 has gone by several names in the past – most recently "Sirius" – and is now being rumored to appear with Verizon first (and perhaps exclusively) in the third week of November. This bright red machine has been tipped several times to be appearing with Verizon at some point or another, coming up quick with a 10.1-inch display and no less than Windows 8.1 RT. That's the kicker – it will almost certainly be bringing on a new edition of Windows, but with the tablet-aimed RT attached to the end.
This machine has been suggested to be coming in "black and red", though as mentioned by WPCentral, it's not currently clear whether both a black and a red version will be appearing, or if just one model with black and red upon it will appear. This suggestion of a November 17th release date comes re-confirmed this week atop an earlier suggestion from Paul Thurrott that a late November release would be in the mix.
The Nokia tablet has been rumored and tipped many times over the past several years, but it would appear that this particular model will have been in development only for a short while. With a look that's much closer to the Nokia Lumia smartphone line than any previous Windows tablet from other manufacturers, it's likely Microsoft will use this release to further blur the lines between Windows operating systems on any device, great or small. The red also matches that of the Nokia Lumia 920 and other fire-red Nokia devices over the past year and a half.
This device has also been tipped to work with "unique companion experiences with Nokia apps" much like what's presented in the Lumia smartphone range. This will be an extension of Nokia's app suite for Windows Phone here applied to the Windows RT universe.
Also suggested this week is the idea that this will be the first Windows RT (or Windows 8) tablet to roll with 4G LTE from Verizon. This device will also have 32GB of built-in storage as well as a microSD card slot for memory expansion. Sound like an exciting enough set of abilities to you? How about if the whole thing costs a cool $499 attached to a two-year contract?