Nokia Tablet Codename Sirius Appears Amongst Next-Wave Leaks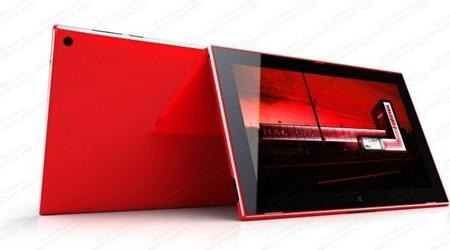 A collection of Windows 8 and Windows RT tablets have appeared this week courtesy of well-known Windows insider Paul Thurrott, this including the long-awaited Nokia slate. The Nokia device code-named Sirius is said here to be coming with a body much like what we've seen in leaked photos, that being a reflection of what we've seen in Lumia devices – a perfect partner for the Nokia Lumia 920, it would seem. This device will be tuning in with Windows RT, believe it or not.
The Nokia tablet being shown off this week is – it should be double-noted – a leak, and has not yet been revealed by Nokia itself. This device is said to work with a Qualcomm Snapdragon 800 quad-core processor, an 8974 to be exact, with a 10.1-inch display up front. This display will carry a friendly 1080 x 1920 (that's 1080p, in other words) pixel resolution with IPS LCD technology.
Nokia's codename Sirius will be working with a weight at 1.33 pounds, a thinness of 0.35 inches, and a price at $499 USD. None too cheap.
It's also suggested that this Full HD display carried by the Nokia Windows RT slate will be working with "outdoor readability" – that could just be marketing speak, or it could be working with a new sort of technology we've not yet heard of. On the back of this device will be appearing a 6.7-megapixel camera with Carl Zeiss optics.
It's likely this tablet's camera will be similar in performance to the newest wave of Lumia devices, something close to the Nokia Lumia 925 for low-light performance, though we're not expecting quite as fine a set of final results simply due to the relative lack of finnesse we've seen in every camera on a Windows RT / Windows 8 device thus far. Nokia Windows Phone 8 devices win out in that contest every time, hands down.
The Nokia tablet will be the first Windows RT device to work with a set of "unique companion experiences with Nokia apps", likely similar to those delivered in the Lumia line of smartphones. Also set for this device is a multi-function cover with keyboard and built-in battery. You can expect this device to be popping up in both wi-fi-only and 4G LTE iterations soon.