Nokia offers Lumia 900 free in data bug mea culpa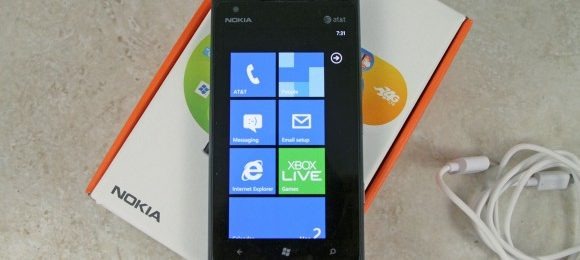 Nokia has slashed its Lumia 900 Windows Phone flagship to free on AT&T, a temporary promotion to apologize to customers for a data connectivity glitch in early models. Described as "a gesture of goodwill" the discount – which will take the form of a $100 credit to an AT&T account for any existing Lumia 900 owner or any buyer between now and April 21 – effectively reduces the subsidized price of the handset to nothing.
AT&T had already impressed with its $99.99 price tag for the Lumia, undercutting Android-powered rival flagships and pitting the Windows Phone 7 device directly against the iPhone 4. Although neither the carrier nor Nokia has revealed sales figures, the 900 has already grabbed the top sales spots with at least one big-name online retailer.
However, a connectivity bug was reported soon after the handset's release, with the Windows Phone dropping its data connection unexpectedly. "In short, a memory management issue was discovered that could, in some cases, lead to loss of data connectivity" Nokia now says. "This issue is purely in the phone software, and is not related to either phone hardware or the network itself."
Existing owners will be able to update their phone's software via the Zune desktop PC app – with the upgrade expected on or around Monday, April 16 – or simply swap their current handset for a new, already updated Lumia in-store.
"At $99.99 at AT&T, we think the Lumia 900 is already a fantastic deal" Nokia argues. "And now, it's unbeatable." More on the phone in our full review.