Nokia Lumia 900 vs iPhone 4: The $99 Showdown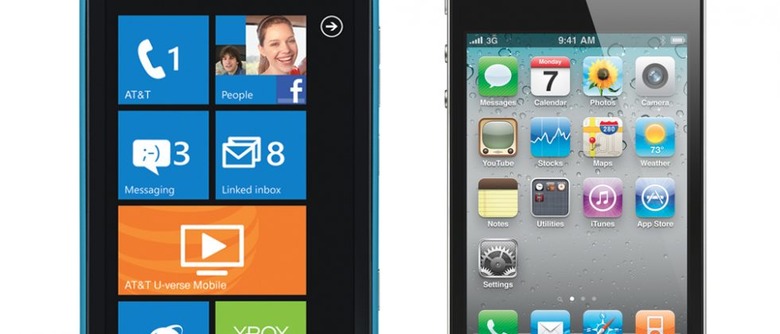 Big news today is Nokia's US re-entry, with the Lumia 900 scoring some cautiously congratulatory reviews – ours included – at an ambitious AT&T price point and the heft of Microsoft behind it. Of course, the LTE Lumia goes up against a serious smartphone heavyweight, with Apple's iPhone 4 dominating the same $99 niche. It may be the last-gen model, but the iPhone 4 is still a mighty popular device and the iOS and App Store combination makes for a strong argument. Strap on your smartphone helmets, people, it's time to get competitive.
The first thing to remember is that, if you're currently sniffing and saying "why not just go for the iPhone 4S?" then you're probably not the right target audience. US carriers' strategy of pinning different devices at a range of price-points – from free or sub-$50 featurephones and basic smartphones, through to $200+ flagships – may be a relatively artificial way of spreading out the range, but it generally has the desired effect.
Many would-be smartphone buyers will pick one price point and then limit their search to anything at that point, ignoring the fact that a $199 phone would be less than $4.20 per month over the life of their contract. We'd generally recommend picking the best phone around, since you'll be living with it for two years, but we know that not everyone will do so.
Hardware
The iPhone 4 is certainly familiar, the design being a couple of years old now. That it's still reasonably fresh and undeniably compact is testament to the strength of Apple's design team. The 3.5-inch Retina Display still bests rival devices for pixel density, and the 4.3-inch 480 x 800 Lumia 900 panel falls well behind on resolution at least.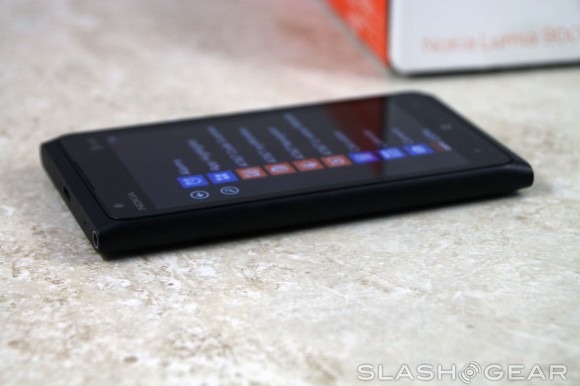 Nokia's unibody design language has been impressing people since the N9, and the Lumia 900 is little different. It's solid and distinctive, and feels great in the hand. The Lumia also gets LTE connectivity, versus the iPhone 4's 3G, though that's only of use if you're in an area with AT&T LTE service. You can check coverage here.
Inside, the Nokia gives you 16GB of storage while the Apple gets you half that; neither has a memory card slot.
Usability
iOS has been around for some time now, with incremental upgrades ironing out the rougher patches like background processes and multitasking. It's undeniably a straightforward platform to pick up, once you're familiar with the basics: a grid of apps, and jumping between them either via the homescreen or the multitasking menu. It's functional, but it's beginning to show its age: talk of an overhaul in iOS 6.0 has been widespread.
In contrast, Windows Phone is somewhat unusual. It doesn't go for the widget free-for-all of Android, but does bring more dynamic information to the homescreen, thanks to Microsoft's Live Tiles. These can pull news, updates and more from your social networks, calendars, messages and other apps, and show previews on the tile shortcuts themselves. The full app list is a side-swipe away.
It's a slick system, and while it takes a little time to get used to, if you're a user of the services Microsoft has baked in – its own Live systems, Facebook and Twitter, etc – then it works well. On the downside, it's still in its relative infancy, and that means some social networks – like Google+ – are still left out in the cold.
Apps
At first glance, it's game set and match for the iPhone when it comes to third-party applications. Apple's software store certainly has the most apps to choose from, at over 500,000, with the Windows Phone Marketplace hovering at around the 80,000 point instead.
However, the question should always be whether a platform has the right apps for you, not how many it has overall. Apple doesn't make it particularly straightforward to search through the App Store online, though you can download iTunes and browse the catalog before you pick up the iPhone 4 itself. Microsoft lets you browse its app selection online. We'd recommend spending some time looking through both, to see if the sort of titles you'd be interested in are available.
One thing is inescapable, however: apps generally come to iOS first, and there's no guarantee that Windows Phone is on developers' radar. The recent Angry Birds debacle – which seemingly took Microsoft wading in to get developers Rovio to take interest – is unlikely to be the last time Windows Phone is overlooked. If you want to be first in line for the latest software, iOS is probably your best choice.
Camera
The iPhone has a 5-megapixel camera; the Lumia 900 has an 8-megapixel camera. Just as with apps, it's easy to judge the outcome on paper, but not so fast. As we found in our review, despite the Carl Zeiss optics the Nokia struggles with color accuracy, fluctuating widely from extremes of over-saturation and flatness. The end shots are sharp, though, at least, though you need a very steady hand.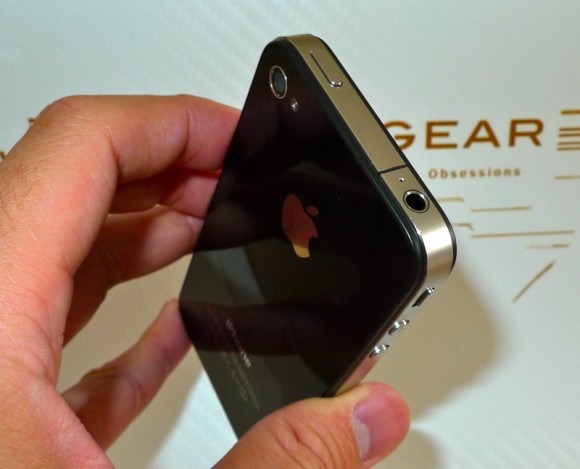 In contrast, the iPhone 4 may not have the 8-megapixels of the current iPhone 4S, but it still punches above its weight for photo skills. Low light performance is good, while color and detail are both accurate and clean. Megapixels really aren't everything.
Allure
Personal preference plays a huge part in choosing a phone: otherwise we wouldn't have Apple fanboys or Android fanboys. Some people uncontrollably desire something with the Apple logo, and others would far rather have something that marks them as different from the crowd. Since the iPhone 4S is outwardly identical, people won't necessarily know that you went for the cheaper model; it'll also mean you have the same device as a lot of other people.
The Lumia 900 certainly stands out, and people generally love or hate the design. You're unlikely to come across many other owners, or certainly not to the same extent as with the iPhone, which may prove appealing to some. Expect a fair few "what's that?" questions from friends and family, and maybe just as much "but why didn't you get an iPhone?" confusion.
Wrap-Up
Neither smartphone is a bad device. You could walk out of an AT&T store with either the iPhone 4 or the Lumia 900 and have a solid, usable handset that's flexible and capable. Windows Phone may not have the install base of iOS, but Microsoft is throwing money at the platform and Nokia has put all its eggs in the same basket, and it's beginning to show.
Still, the iPhone 4 is a stalwart and incredibly flexible, thanks in no small part to the range of third-party software in the App Store. If you're addicted to trying out apps then it's probably the better choice. Its camera is also better, and if size matters then it's going to take up less space in your pocket, too.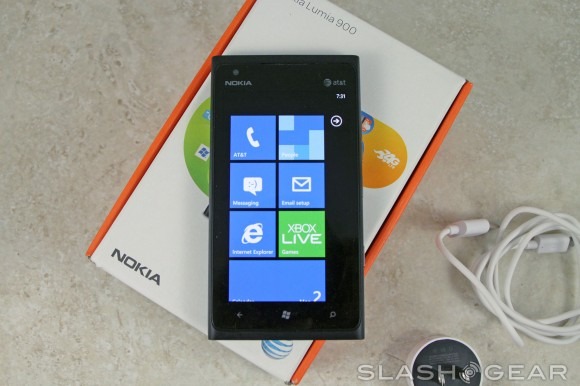 On the flipside, the Lumia 900 has LTE, and once you've tasted 4G speeds it's tough to step back to 3G. The display is short on pixels but high on color accuracy, contrast, and broad viewing angles, thanks to its AMOLED technology: it's great for watching videos. Windows Phone's Live Tiles are also compelling, making the phone far better for glanceable updates.
Our head says go for the iPhone 4; our heart is a little more swayed by the Lumia 900. Let us know which you'd opt for in the poll below, and let us know why in the comments.
[polldaddy poll=6108128]