AT&T Nokia Lumia 900 continues to climb sales charts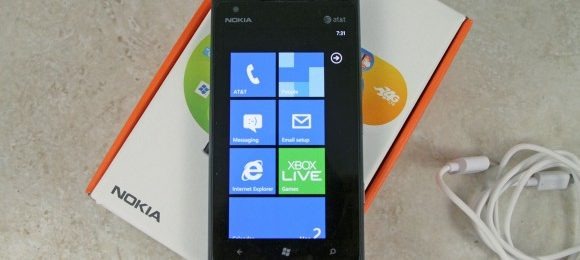 We may receive a commission on purchases made from links.
AT&T's Nokia Lumia 900 continues to climb the sales charts, not only holding the top two places for online sales at one big-name retailer, but seeing customer demand apparently increase. Released in a high-profile launch featuring Nicki Minaj at the weekend, the Lumia 900 promptly grabbed first and second places for smartphones at one of the biggest online stores. Over the past twenty-four hours, that sales success has only got better.
On Monday, the black Lumia 900 was at position 119 in the broader "Cell Phones & Accessories" category, with the cyan model following behind at 214. Unlike the "Cell Phones with Service" category, which solely includes new phones on agreements, this category throws in far cheaper accessories such as cases, chargers and cables, and is considerably tougher for a phone to make an impact on.
As of today, however, the black Lumia 900 has moved up to 30th in the list, with its cyan counterpart at 77. The third most popular device, Motorola's DROID RAZR MAXX, is at 198, meanwhile.
Neither AT&T nor Nokia have announced any official sales figures so far, though the carrier is believed to have spent in the region of $150m for its Lumia 900 promotional campaign. Analysts predicted underwhelming demand but it looks as though that may not necessarily be the case.
More on the AT&T Nokia Lumia 900 in our full review.