Connection issues reported on some Nokia Lumia 900 smartphones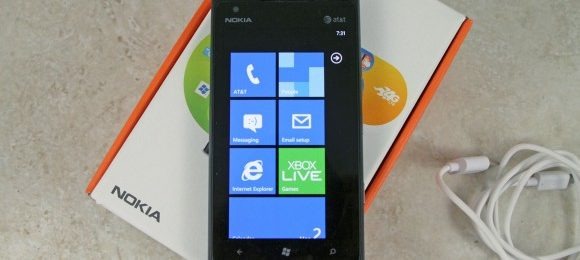 To say the hopes pinned to the Nokia Lumia 900 are high would be an understatement. AT&T is relying on the Lumia 900 selling well to help offset some of the profits it has lost since the iPhone went to wide availability on other networks. Microsoft is counting on the device to help increase the popularity of its Windows Phone operating system. At the same time, Nokia is praying that the phone will be popular and help it big out of the smartphone slump it's been in for years.
Unfortunately, it looks like a significant issue has arisen for some Lumia 900 owners that could mean disaster for the three companies counting on a sales success with the device. Apparently, many of the AT&T buyers of the Lumia 900 that ordered the device in advance already have the phone in hand. Some of those pre-ordered units have an issue that prevents them from connecting to a data network. This connectivity issue reportedly prevents the devices from accessing any data network via 2G, 3G, or AT&T's 4G LTE network.
Phone Arena cites a source within AT&T that claims that the Lumia 900 has a defect in the process used to register the IMEI to data networks. Apparently, both AT&T and Nokia have already been removing affected phones from stock. Apparently, the phones work without issue to connect to data networks on the first boot, but stop working after the device is rebooted, restarted, or placed in airplane mode. There have been some workarounds offered, but some users complained that the problem will reappear. The solution includes things such as removing the SIM card and leaving the card out while performing a master reset and then booting without the SIM card.
[via Phonearena]