Nokia Lumia Free Wireless Charger page up but not out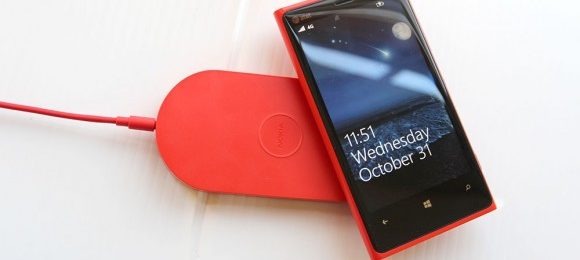 Those of you hoping to take part on the deal Nokia is offering up with some of their new Lumia models, that being a free wireless charger with purchase, will be glad to know that the official claim page is up now. It's not quite active, but it certainly is up – letting you know that on the 16th of November you'll be able to come back and grab that charger with a fist full of free. This offer is available here in the USA to AT&T owners of the Lumia 920 and may very well be spreading to more customers soon.
This site will also be working for Phones4U customers in the UK and Ireland, this working for purchases of both the Lumia 920 and the 820 as well (you'll need the replacement plate for the 820, of course). Phones4U notes: "Free Wireless Charging Plate offer only applies to customers who have purchased a qualifying Nokia Lumia 820 or Nokia Lumia 920 promotional handset available through any P4U store, online or call centre between 02/11/12 and 31/12/12." This might very well mean that it's Nokia, not just the carrier, who is making this offer happen.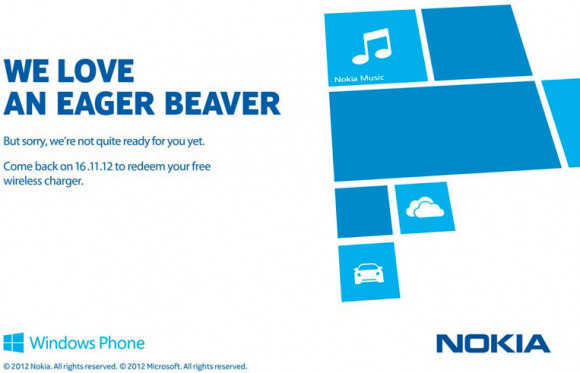 If so, Nokia will be bringing the heat to many more carriers in the near future – we must assume. Nokia's wireless charging integration is a relatively simple thing (or will seem like it in a few years time), but at the moment they've got it unique to their brand. With the Lumia lineup working with wireless charging AND having this charging plate available for free with purchase of the original unit, Nokia places themselves in a great position – a great value offer being given to consumers. We've had our look at the charger already and have found it quite addicting.
Have a peek at our Nokia Lumia 920 review and see our hands-on posts with Lumia 820 NFC and charging as well as our original extended-cut hands-on with the Lumia 920 for both City Lens and PureView. Of course we've got additional posts surrounding the PureView technology in the camera as well – see the timeline below for more!
Thanks Steve!