Nokia Lumia 1020 "Future Capture" puts out call for PureView hacks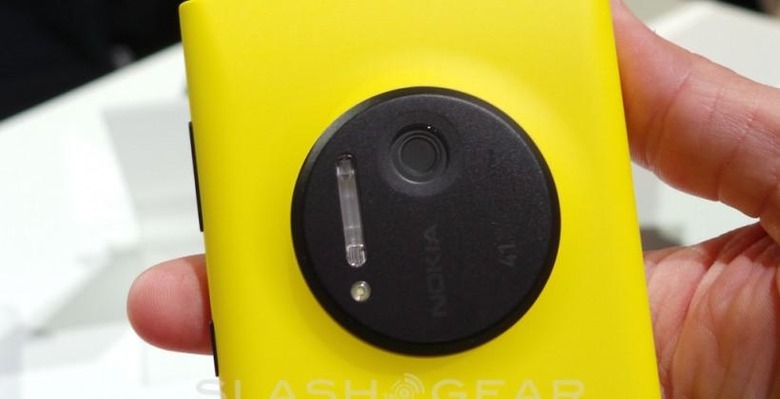 Nokia isn't leaving adoption of the Lumia 1020's 41-megapixel PureView camera up to chance, pairing its new Imaging SDK with a hackathon to encourage innovative uses of the oversampling and lossless zoom system. The new Windows Phone, revealed yesterday after a cavalcade of leaks, will support more advanced photography than most any smartphone on the market today out of the box, but now Nokia is calling for suggestions as to how to make it even more flexible, as part of its Nokia Future Capture program.
"We want you to push the limits of imaging too, think outside the box, and create apps worthy of the phone's unique capabilities" Nokia says of the scheme. Developers can submit up to three ideas each – either for hacks or imaging-based apps for the Lumia 1020 – and company will take the creators of the ten best ideas to Sweden in August, to work on actually producing their software.
The top two app developers will get a Lumia 1020 to keep, while the best app will get a "VIP treatment" trip to an upcoming event, and see their app promoted through Nokia's store.
Nokia Lumia 1020 hands-on:
Ideas submitted can optionally make use of peripherals – such as Nokia's own Camera Grip, though there doesn't seem to be any restriction on developing your own accessory – and they'll be judged by Nokia's local and global developer teams, along with members of the company's imaging division. Criteria for picking the best apps includes creativity, user experience, and quality, and Nokia says that "creations should be as polished and as close to final as possible at the end of the weekend."
As that implies, you'll need to be a developer with some actual skills in coding to take part. Nokia will be asking for "development credentials" such as existing apps in the Windows Phone Store – or in other app stores – along with files, designs, or other evidence that you know your way around an SDK.
Ideas need to be submitted before the end of July, and there's more information on the SDK itself at Nokia's Developer site. The toolkit includes access to the partial JPEG decoding, which Nokia uses to quickly apply effects and tweaks, over 50 filters and enhancements, the ability to perform basic edits, and more.
There's more on the Nokia Lumia 1020 PureView in our full hands-on.
Nokia Imaging SDK overview: