Nokia Lumia 1020 PureView hands-on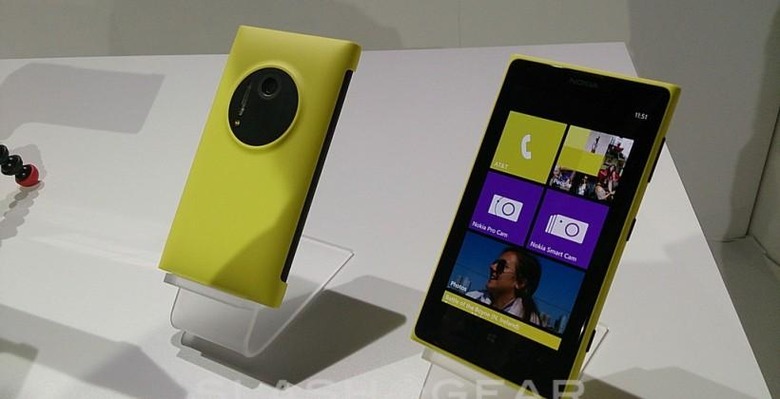 Can 41-megapixels save Nokia? The Nokia Lumia 1020 doesn't exactly come as a surprise, thanks to the number of leaks we've already seen, but that doesn't make it any less of an engineering achievement. Windows Phone 8 we know, but PureView on the platform is new, and a strong differentiator from anything we've seen on iPhone or Android before. Read on for our hands-on first impressions.
From the front, it's the same Nokia we're used to. Windows Phone 8's squared-off UI and bold colors looks great on the 4.5-inch 1280 x 768 AMOLED display, and you'd be forgiven for thinking you were looking at a a Lumia 920 instead. Above the display there's a front-facing camera with a wide-angle lens, for fitting in more people during each shot.
It's when you turn the Lumia 1020 around that things get interesting. Nokia has been pushing its phones' photographic abilities for some time – including a few Windows Phones with PureView branding, like the Lumia 920 and 925 – but this is the biggest sensor ever to show up on a modern smartphone and it makes its presence known.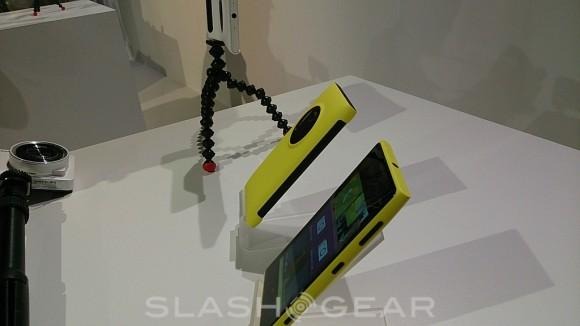 In the hand, it's recognizably a Lumia but carrying some extra heft. The PureView sensor – all 41-megapixels of it – isn't small, and that bulk, not to mention the lenses that go with it, takes its toll on the familiar unibody design. It's worth noting the improvement over the original Nokia 808 PureView, though: an extra year or so of development has shaved vital millimeters off the camera assembly, and while you'll notice the Lumia 1020 in your pocket, carrying it day to day would certainly not be an impossibility.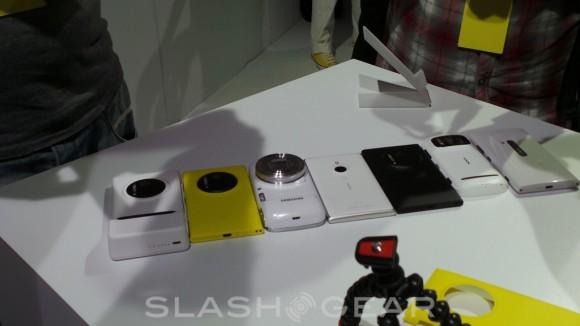 The new Pro Camera app is a considerable improvement over the standard Windows Phone software, since it brings many manual features to the fore. There's a regular settings page, with control over the dual-shot resolution, what sort of grid you see in the preview screen – such as a square, the "golden ratio", or rule-of-thirds – and aspect ratio, but there's also a set of radial sliders that are overlaid onto the preview screen itself.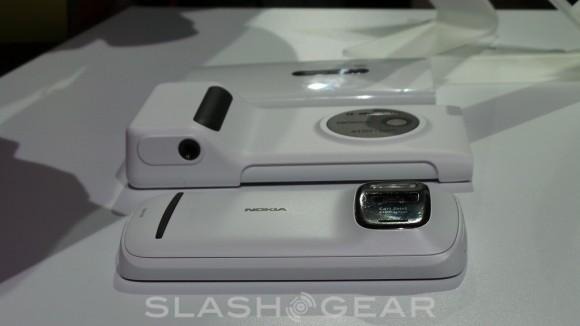 With them, you can quickly change exposure (including extra-long exposures for light-trace shots), white balance, ISO, shutter speed, and other key settings without having to leave jump between screens. We've seen similar on the Samsung Galaxy Camera, but where Samsung's dials are opaque, and cover the screen, Nokia's are transparent and so don't stop you from actually framing an image. Best of all, adjusting the dials shows you in real-time exactly what the impact will be on the final shot.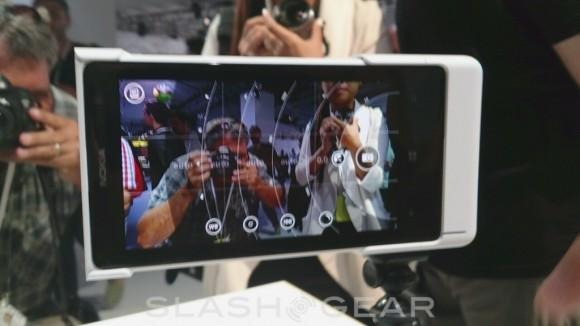 The clever stuff is how the megapixels are used, however. The Lumia 1020 captures a 5-megapixel oversampled image – combining the data from seven nearby pixels for more accuracy – and a roughly 38-megapixel image for more flexibility in post-processing. That means you can zoom into images you've already taken, with the Lumia 1020 using the original image so that the enlargement is lossless. It's the same in video, with up to 6x lossless zooming possible even during high-definition video recording.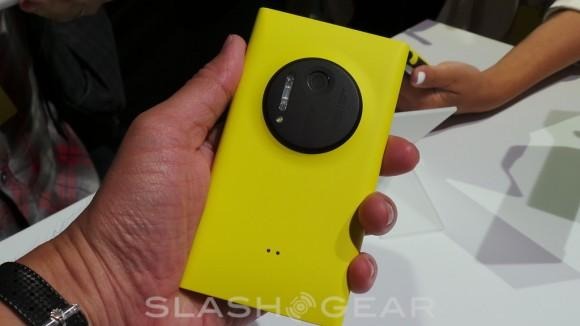 We'll have to wait until we can spend some serious time with the Lumia 1020 before we can judge the camera properly. Still, just from a brief play with it, it's clear that Nokia is offering something unique among today's smartphones. The ability to zoom massively into photos and still get crisp images is incredible, and something that rivals like Samsung are having to fit huge optical zooms – on handsets like the Galaxy S4 Zoom – to achieve similar.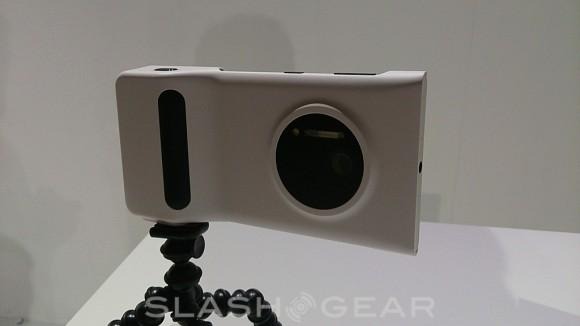 As for whether it makes up for the extra bulk, we're already leaning toward saying yes. The downside is the price: at $299.99 on a new, two year AT&T agreement it's expensive (though, as it has 32GB of storage, it's actually the same price as a comparable iPhone 5, though we doubt most shoppers will see it that way) and, given Windows Phone and, indeed, Nokia, are still very much challengers, that doesn't seem the best pricing strategy to drum up sales.
We'll have more on the Nokia Lumia 1020 and the PureView system very soon.